Meet Bryan Dahl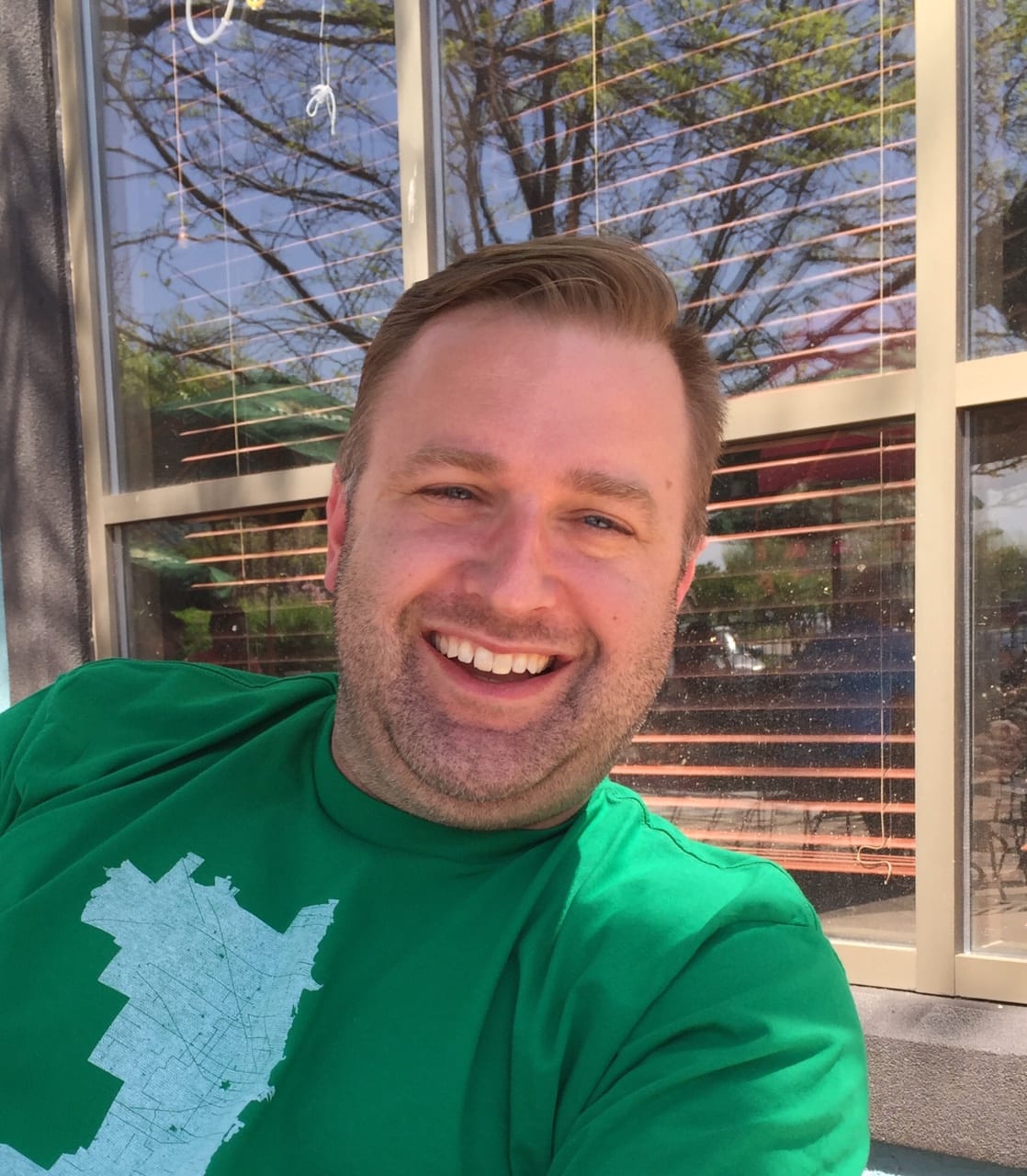 Bryan Dahl works in a unique area of the beer industry–one that not many people are entirely familiar with. His employer is The High End Business Unit, a division of Anheuser-Busch. His job? Build the business of craft beers across the country.
Dahl has been in the beer industry for years, beginning at a wholesaler, and eventually moving to Goose Island just a year after it was acquired by Anheuser-Busch. His current job at The High End is a unique role designed to support the craft breweries owned by Anheuser-Busch. You might recognize some of the names most recently added to that list: Blue Point Brewing, Elysian Brewing, and 10 Barrel Brewing Company. For those who don't know of these breweries, you soon will.
Being responsible for several states in the Midwest means Dahl is often traveling, but the largest market he works with is here in Minnesota. "The Minneapolis area is a highly educated market, so they appreciate when our representatives know beer so well," comments Dahl. High End representatives boast several certifications, and are highly educated when it comes to beer. It's part of what makes them so good at their jobs.
While knowing beer is part of Dahl's job description, it's also part of his job to know business. He can be found drafting quarterly plans for his brands several months in advance. The High End brands are able to adopt Anheuser-Busch's successful business model, and eventually leverage their national wholesalers network. Dahl relies on his experience in the market to plan for a successful quarter for his brands, but he also lets the numbers drive his decisions.
"Anheuser-Busch is a large corporation, and that means we are heavily data-driven. With 40,000 people, we can't make decisions based off field experience. We have to rely on the numbers, which help us make the right business decisions."
When it comes to field experience, Dahl says Anheuser-Busch knows it's important. That's why brand representatives meet with wholesaler executives and managers, and even ride with sales representatives in the field. In the summer months, you can find Dahl in the field three or four days out of the week (winter months slow down and involve more planning for the next year's busy season).
When Dahl doesn't have boots on the ground, he still knows what is happening in the market. "Anything that happens surround my brands in the region–whether it's marketing pieces or events–I touch," says Dahl.
Dahl's involvement does not stop with wholesalers; he must know all of his brands–and their many styles–inside and out. If prompted, he can provide a 10-second elevator pitch on each brewery, their story, their most popular style, and a good reason to try their beer. What can we say? The guy knows his beer.
In the world of beer, Dahl is most looking forward to consumers learning more about beer than ever before. When consumers are educated about what they're drinking, it improves their experiences and opens up opportunities for other beer drinkers.
Oftentimes, a consumer who does not know their palate might disregard a beer or style simply because they didn't like the taste, which can discourage them (and others) from trying new beer. Dahl says being better educated can also help consumers appreciate the technical aspects of a beer, or the consistency of a brewery, which isn't always common.
When it comes to work, Dahl says the best part of job is that he sells beer for a living. "I could be at a party with a brain surgeon, an astronaut, and the President of the United States, and people will still be asking me about my job." Beer is not going away any time soon, says Dahl, and it's something most people have in common. This makes it an easy topic of good conversation with just about anybody, something we know from experience.