Craft Beer Winter Seasonals 2016
These seasonal craft beers only come around once a year, and you do not want to make the mistake of missing your window of opportunity. Get your hands on these brews as soon as possible.
10 Barrel Pray For Snow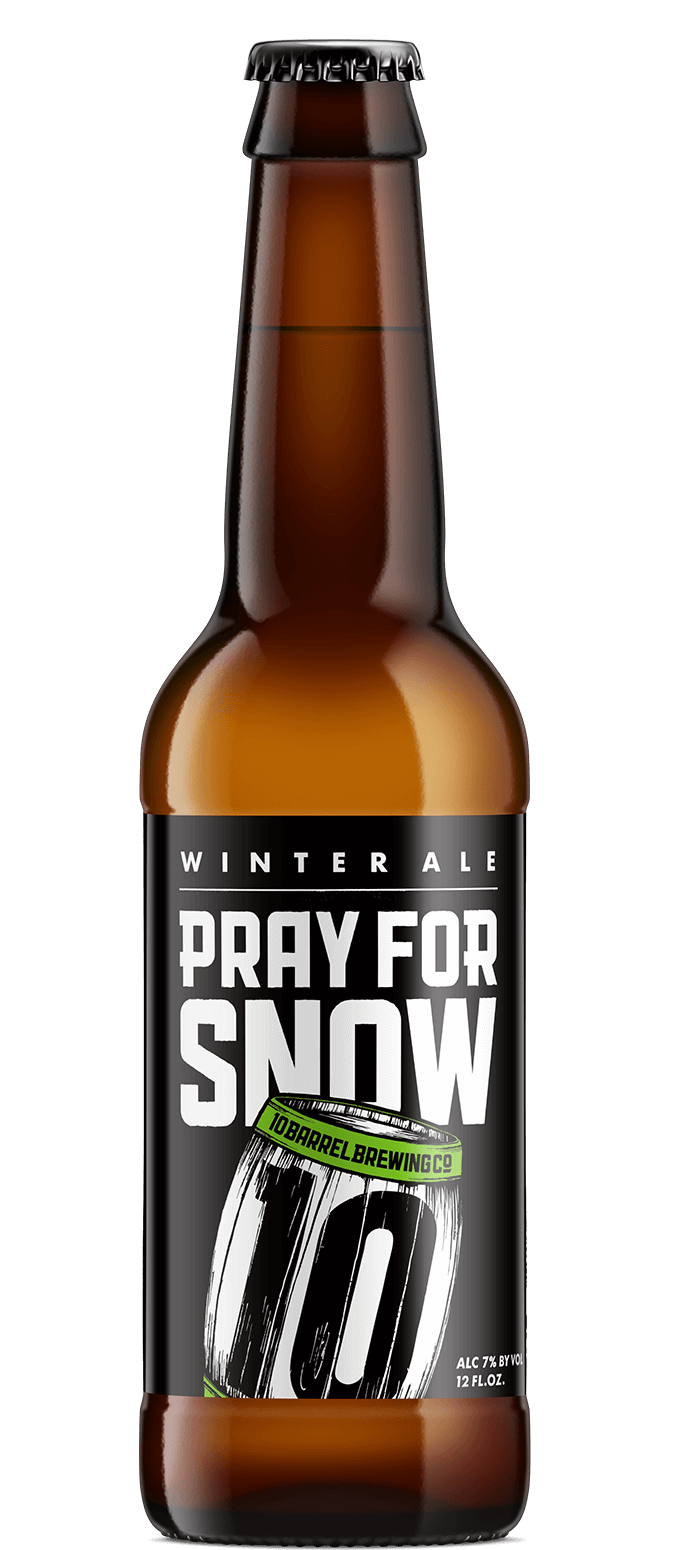 Beer Description: Drink beer, stay warm. This delicately balanced Strong Ale starts with dark copper color mixed with slight reddish hues and a light tan head. Big malty aroma with a Munich character give way to a slight caramel & toffee mixed with spicy noble hop aroma, all wrapped together with a medium-bodied mouth feel. German malt flavor profile with slight roasty notes give Pray for Snow a subtle toffee sweetness balanced with spicy hop bitterness and slight alcohol warming.
Alcohol by Volume: 7.5%
IBUs: 75
Alaskan Winter Ale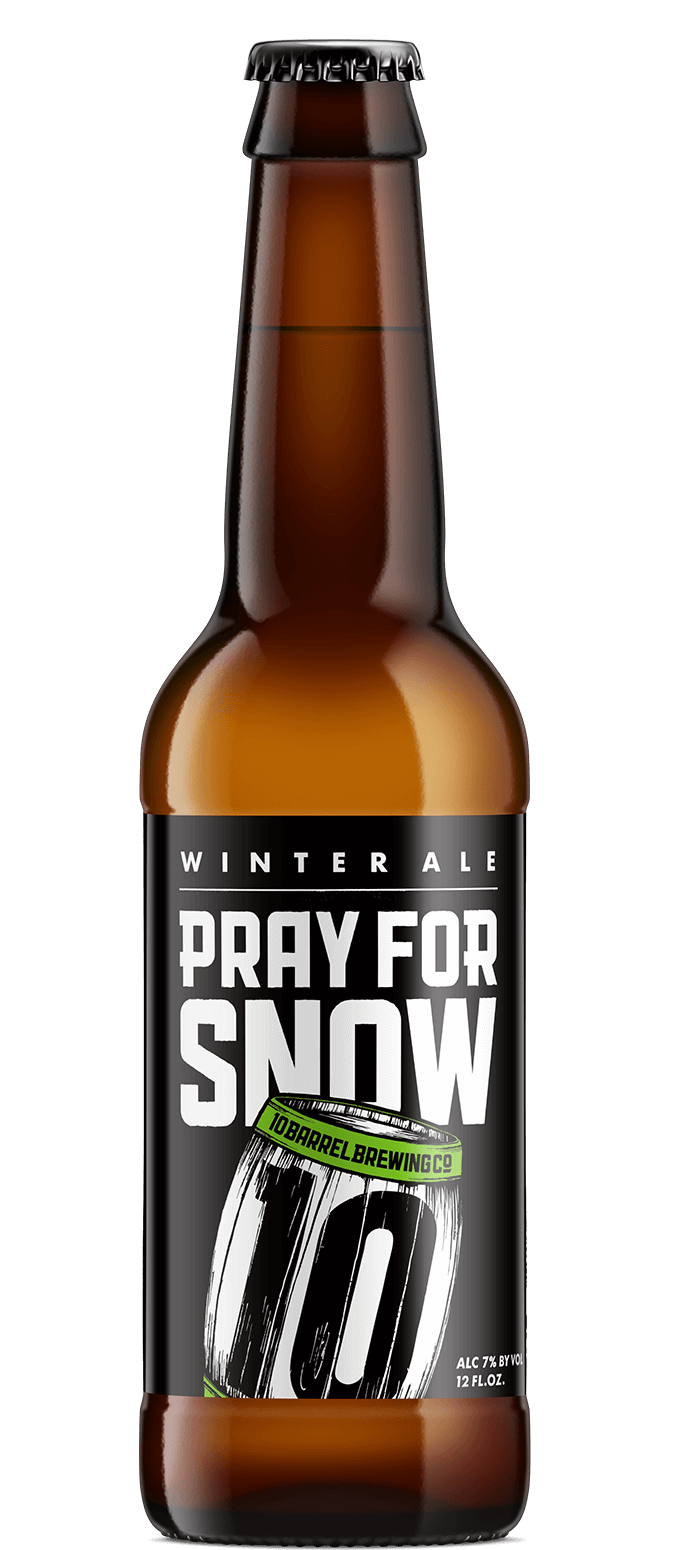 Beer Description: Brewed in the style of an English Olde Ale, this ale balances the sweet heady aroma of spruce tips with the clean crisp finish of noble hops. Its malty richness is complemented by the warming sensation of alcohol.
Alcohol by Volume: 6.4%
IBUs: 22
Badger Hill Foundation Stout

Beer Description: Taking cues from old English and Irish Stouts, two brothers from the Land of 10,000 Lakes landed on their own perfect brew. The reveal? A sweet, malty roast that hints of coffee, caramel and chocolate—and finishes off clean with touches of American hops. In other words: not too schmaltzy, not too bitter. Like you'd expect from a couple of nice, well-balanced Minnesota guys.
Alcohol by Volume: 6.3%
IBUs: 45
Empyrean Long Route Peanut Butter Porter

Beer Description: With delightful aroma of peanut butter cup, this beer maintains a porter backbone with twisting layers of chocolate, peanut butter and toast. A delightful balance of beer and peanut butter candy flavors. Pairs well with grilled meats, curry, Thai, baked apples and chocolate desserts.
Alcohol by Volume: 6%
IBUs: 20
Excelsior Spresso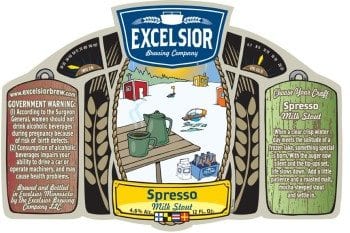 Beer Description: Made with coffee from UP Coffee Roasters, this brew has the nose of a chocolate covered espresso bean. Let it pour over your tongue as notes of espresso and dark chocolate tantalize your taste buds. Coffee lovers, chocolate lovers, beer lovers- everyone will love this brew.
Alcohol by Volume: 4.6%
IBUs: 20
F-Town Mocha Stout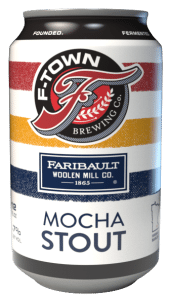 Beer Description: This full-flavored brew blends hints of chocolate with rich coffee notes to create a delicious mocha flavor. The city of Faribault was born from a long line of builders, millers, farmers, artisans, brewers, and craftspeople who made what was needed by hand. F-Town Brewing Co. and Faribault Woolen Mill Co. continue those proud handmade traditions and have teamed up to bring their Faribault Made quality and craftsmanship to you in a truly unique small-batch Mocha Stout.
Goose Island Winter Ale

Beer Description: Layered with rich, nutty chocolate notes and malty, roasted caramel flavors, our brown ale gives you plenty to contemplate on long winter nights.
Alcohol by Volume: 5.3%
IBUs: 25
Kona Pipeline Porter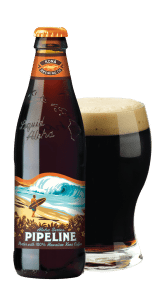 Beer Description: Hawaii is home to the North shore of Oahu, a seven mile stretch of coastline where big wave surfing was born. The Bonzai Pipeline is a particularly revered surf break that serves up steep, curling waves with a rush that leaves surfers wide-eyed and grinning. Kona Brewing Co. honors this mecca of surfing with a beer that delivers a little kick and thrill of its own. Brewed with Hawaiian Kona Coffee, Pipeline Porter has a boost of flavor with a smooth style that makes it as awesome as the waves that inspired it. The dark chocolate color, rich roasted malt flavor and smooth coffee finish takes the edge off when the waves are high and the wind is blowing. Pipeline Porter's pronounced roasted malt character and rich Kona coffee flavor and aroma will curl around your tongue like Hawaii's famous Pipeline surf break itself! 5.3% ABV, 23 IBU.
Alcohol by Volume: 5.3%
IBUs: 23
Lift Bridge Chestnut Hill

Beer Description: Named after a popular meeting spot in the heart of Stillwater, Chestnut Hill is a unique nut brown ale crafted with roasted malts and Yakima hops. Notes of roasted hazelnuts, coffee and light chocolate combine with cinnamon as the beer warms– and on a crisp fall day, there's just enough alcohol to keep you warm as well. Pairs with cheese platters and braised meats, along with desserts- including ice cream and chocolate cake.
Alcohol by Volume: 6.3%
IBUs: 30
Lift Bridge The Warden Milk Stout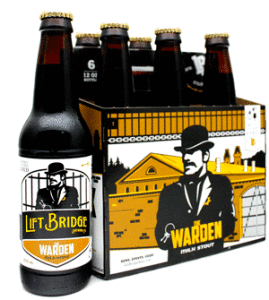 Beer Description: Lift Bridge's Warden Milk Stout clocks in at 5.75% ABV and pours a deep black with a thin, whitish-tan head that quickly dissipates. Aromas of coffee with hints of smoke greet the nose, and the beer's flavors include a complimentary combination of sweet and savory in the forms of chocolate and roasted malt. At 23 IBU, there's a trace of earthy hop bitterness on the backend. The mouthfeel is silky smooth and the unfermentable sugar from the lactose leaves the sweetness on the palate that you'd expect from a milk stout.
Alcohol by Volume: 5.75%
IBUs: 23
Mankato Crooked Rook Porter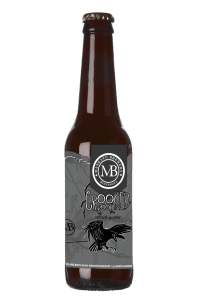 Beer Description: A sly grin says that Mankato Brewery's Crooked Rook has something up it's sleeve.  The flavors of bittersweet chocolate, coffee, and caramel conspire with the hops' floral and woody notes, making this beer one cheeky little devil.
Alcohol by Volume: 5.6%
IBUs: 38
Mankato Mint Stout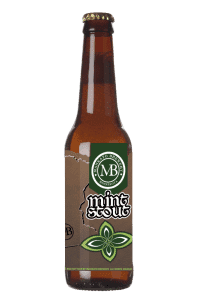 Beer Description: Dark and minty, Mankato Brewery's Mint Stout is something a bit different. Starting with the flavors of dark chocolate and coffee, we then complimented it with an amazing mint flavor and aroma. Some think it's the perfect thing for after dinner, while others think it's great all day.
Alcohol by Volume: 5.6%
IBUs: 34
Odell Isolation Ale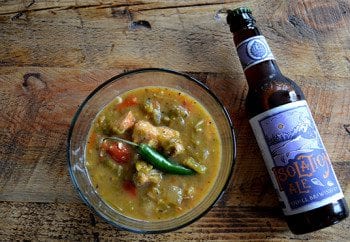 Beer Description: A funny thing happens here around summer's end—our eyes start searching the skies for those first fall flakes. As we welcome autumn's first snow, we celebrate the return of Isolation Ale—a sweet-caramel malty ale balanced by a subtle crisp hop finish. Whether you ski, shred, or shoe, it'll inspire you to make first tracks. Try it in this green chili recipe.
Alcohol by Volume: 6.1%
IBUs: 42
Odell Mountain Standard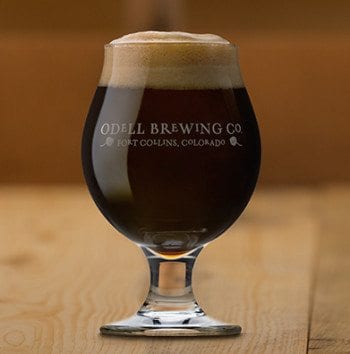 Beer Description: As winter sets in we embrace the darkness with this Black IPA—released as Daylight Savings falls back to MST. We brew it with hops handpicked on Colorado's Western Slope. The assertive American hop profile and roasted malt character balance perfectly with just a touch of bitterness. Go ahead. Give in to the dark side.
Alcohol by Volume: 8.1%
IBUs: 56
Oskar Blues Ten Fidy Imperial Stout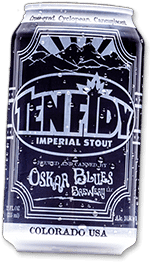 Beer Description: Ten FIDY Imperial Stout – This titanic, immensely viscous stout is loaded with inimitable flavors of chocolate-covered caramel and coffee and hide a hefty 65 IBUs underneath the smooth blanket of malt. Ten FIDY (10.5% ABV) is made with enormous amounts of two-row malt, chocolate malt, roasted barley, flaked oats and hops. Ten FIDY is the ultimate celebration of dark malts and boundary-stretching beer.
Alcohol by Volume: 10.5%
IBUs: 65
Redhook Winterhook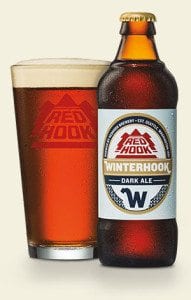 Beer Description: Winterhook is Redhook's legendary winter ale, brewed annually since 1984. Crafted with an evolving mix of malts and hops, each yearly edition of Winterhook is one-of-a-kind. This year's recipe includes the addition of flaked oats a healthy dose of Munich malt providing a great mouthfeel and backbone that also supports the addition of lots of Simcoe, Centennial and Chinook hops.
Winterhook's dark colors and bold flavors make it a perfect winter warmer for frosty weather.
Alcohol by Volume: 6%
IBUs: 50
Stone Coffee Milk Stout
Beer Description: We've discovered through delicious experimentation the delectably roasty character that comes from adding coffee beans to just about any beer style. For this traditional yet worldly stout, the mild bitterness of the roasted coffee is balanced out brilliantly by milk sugar, adding a touch of sweetness and creaminess. Cheers to the artful coalescence of two highly artisanal mediums.
Alcohol by Volume: 5%
IBUs: 40
Stone Xocoveza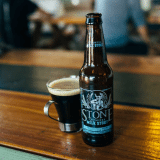 Beer Description: Harmoniously layered with cocoa, Mostra coffee, pasilla peppers, vanilla, cinnamon, nutmeg and milk sugar, this beer is an insanely delicious take on Mexican hot chocolate. Thanks entirely to you and fan demand, it has gone from being a one-time offering to a yearly tradition too special to skip. Feel free to enjoy it long into the winter months because this festive beer will age beautifully and is definitely not exclusive to the holidays!
Alcohol by Volume: 8.1%
IBUs: 50
Summit Winter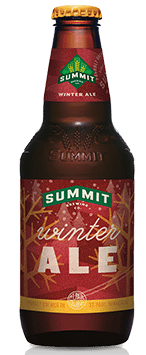 Beer description: One taste and it's easy to see why the Brits call this style Winter Warmer. Bready, toasted malt flavor with hints of coffee/espresso, caramel, black cherry, cocoa and a dash of hop spice. It'll warm your cockles. Whatever those are.
Alcohol by Volume: 6.2%
IBUs: 40
Widmer Brrr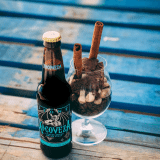 Beer Description: Warm up with a cold one. Or two. Our winter red ale is the perfect treat, naughty or nice. The deep red body fills your glass and a citrusy hop aroma fills your nose. Then caramel and chocolate malts reward you with a perfectly balanced, malty sweet flavor and velvety finish.
Alcohol by Volume: 7.2%
IBUs: 50