Account Feature: Cowboy Jack's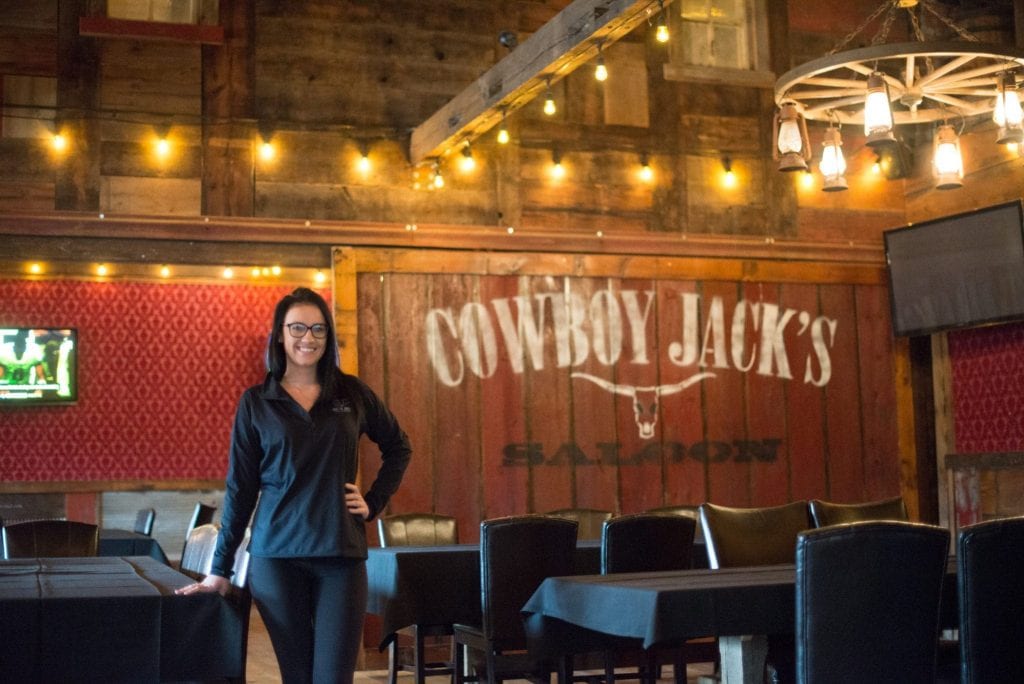 We recently sat down with Megan Orr at Cowboy Jack's in Woodbury, MN. Megan is a Floor Manager and Event Coordinator for the east metro bar and grill. Megan has been with the company for 4 years – beginning her career with them as a bartender. She is currently in charge of booking special events such as Grooms Dinners, Corporate Lunches, and even Wedding Receptions.
Cowboy Jack's host many events that give back to the community. They are one of the sponsors of the Woodbury High School Football Team, they host a Polar Plunge in March, and this weekend will be hosting a benefit for one of their employees who became unexpectedly ill. The medical bills are piling up and the family/staff are coming together to help out.
This is what contributes to the success Cowboy Jack's, Megan says. "They understand the human side of business. They have compassion for everyone. It's like a family. If someone is down, the whole team is down. We share sorrows and successes."
When asked what it's like to partner with CCB, Megan answered with, "Amber and Jason have become part of our family. I adore them."
CCB has a history of stepping up to events and making sure things get done. We had to ask though – has anyone been hurt on that mechanical bull? Apparently, there aren't any serious injuries to report, maybe just some destroyed egos.


If you're in the area, make sure to try their Tater Tot Hotdish – we hear it's like what mom would make. They have a great Happy Hour Special, too. From 3:00-6:00 and 10:00-midnight you can enjoy $2 Domestic Taps – we recommend Budweiser of course.
CCB is proud to partner with all of our accounts – thanks for taking time to chat with us, Megan! Cheers to many more years!