Our Crowned King of December 2020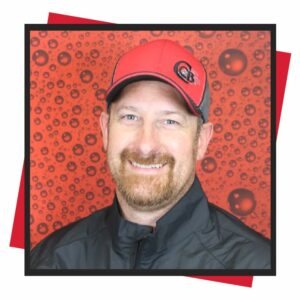 JON BURNS
Positive Energy – Jon is always working with a smile and, by the way he carries himself, you can tell he loves his job. You can feel his passion in every conversation with him.
Driven to Serve – He is always willing to help no matter the time of day or what he is working on. Jon used his relationship with Lonsdale liquor to assist in needed placements for the company to achieve the AOE benchmarks.
Caring & Compassionate – Jon takes great pride in making sure his replenishment duties are fulfilled. He really understands how his daily accomplishments help the loading crew achieve efficient results. Jon is always willing to give extra help "after hours" when people needed it.
Passion to Grow – Constantly asking questions and using his delivery experience to grow in his position, Jon is always looking for ways to improve. He loves diving in to the numbers with the warehouse scorecard. Jon's suggestions and desire to create measurables have been very helpful in the scorecard's success.
Accountability to the Team – Jon has great communication skills with all the departments he touches. He knows when to include Tom C and Kenny with any inbound concerns. He doesn't hesitate to alert the proper people of any issues he may find.
Why??? – Jon goes above the call of duty to make sure the warehouse department stays on track. He pays attention to details and ensures proper rotation and placement of product is maintained. Jon is just an all-around great guy!