Our Crowned King of June 2019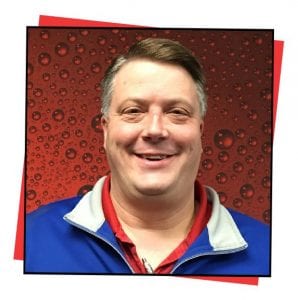 Jerrad Page
Driven to Serve Jerrad is willing to help anyone that needs it. He has been a huge help with Fry being gone.
Positive Energy He is always smiling and laughing. Do you ever see him in a bad mood? Nope!
Caring & Compassionate Jerrad is willing to help out, not only taking on extra days selling for Fry he's also been spending extra time in Derek's route helping him learn the ropes.
Passion to Grow Jerrad never hesitates to take on a special project. He helped Fry's Family get Fry's Family Fare get a sparkling Ice Wall built.
Accountability to the Team He stays in the market until the job is done and always follows up. Fry has an account that is notorious for not having a check ready to pay their invoice, this has caused problems for drivers and for sales sometimes. Jerrad was able to get this account to final agree to go to EFT.
Why? Jerrad wants to help. His communication is spectacular and touches everyone it needs to in order to get the job done from start to finish.