Our Crowned King of May 2022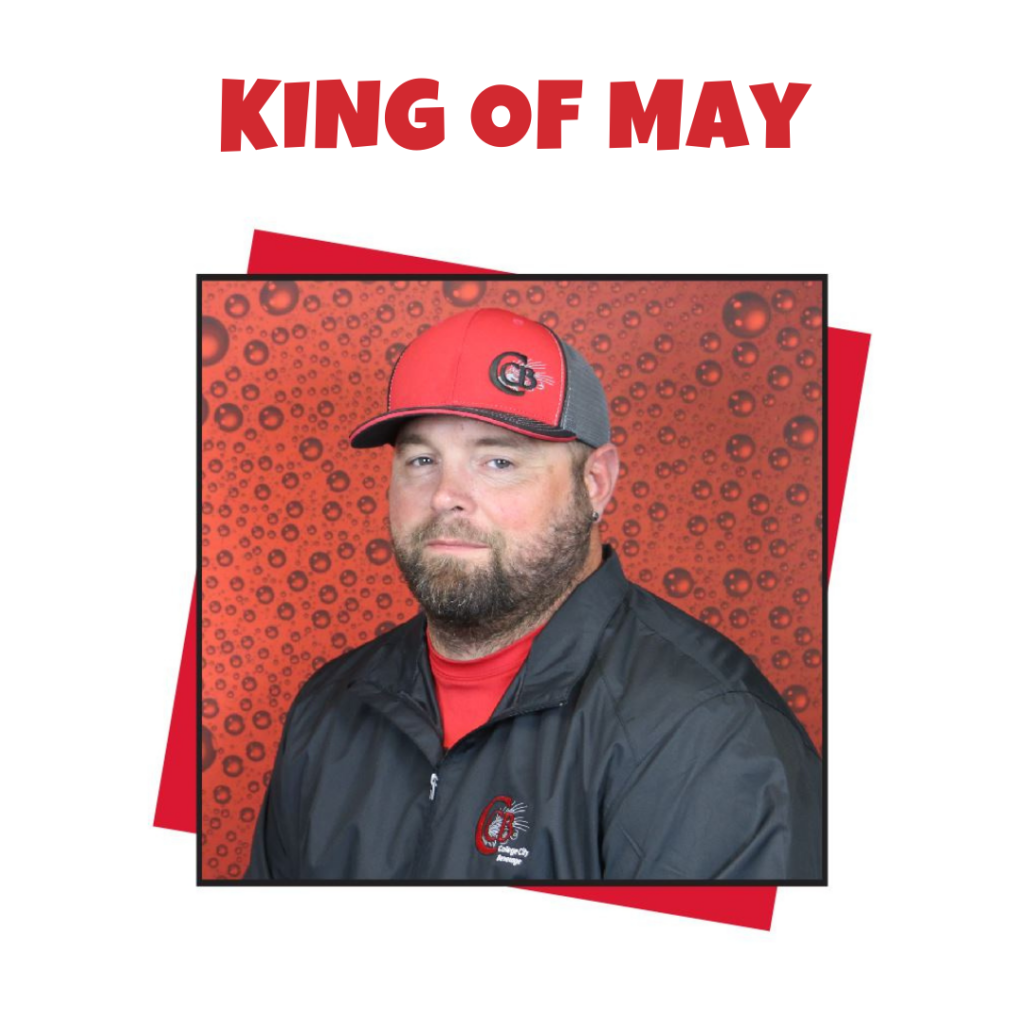 ERIC HOSTETTLER
Positive Energy – Hoss always seems to be in a great mood, greets you with a smile, and brings up issues in a very professional manner. His new role seems to fit him well.
Driven to Serve – He truly cares for his customers and is willing to bend over backwards to make sure they are happy with the service they receive from CCB.  Hoss is always looking to improve whatever project he is working on, trying to make things more efficient and better for all involved.
Caring & Compassionate – Hoss genuinely cares for his coworkers and customers, going above and beyond for both. Just sit in the driver's room sometime and you can hear him coaching/teaching the new employees things they need to know.
Passion to Grow – In his time with CCB so far he has grown a lot, starting as a helper moving into a great relief guy, then picking up his own route and now moving into his new role.  He has excelled in all his positions.
Accountability to the Team – Hoss takes his role very seriously and does what he can to care of things himself to make the event run smoothly. If we need something to get done Hoss will do it.
Why??? – With him taking on the new role, he really has stepped up as a leader in the sales side.  He isn't afraid to come forward and ask questions.  He's really turning into a great leader.