Our Crowned Kings of August
We are proud to announce that in August, we recognized Trevor Hubbard, Pam Bongers, Wade Nelson and Megan Pelowski as our Kings of the Month! CCB is lucky to be home to such a talented, dedicated team of beer professionals. Get to know them below.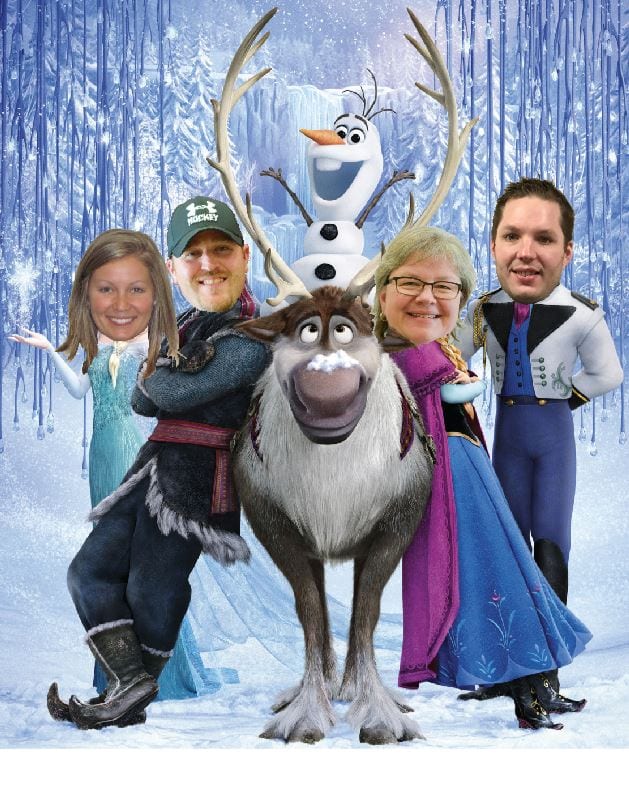 Trevor has been with CCB since 1994. He currently holds the title of Warehouse Service Representative. His favorite part of the job is his co-workers and the variety of work he gets to do each day. His go-to beer is (and we quote), "Bud or Bud Light, why would you want to drink something other then the best!" He loves spending time with his daughter and playing/coaching hockey. You will be able to find Trevor in front of any Wild Hockey Game this month. Thanks for all you do, Trevor! We are lucky to have you on our team. High Five!
Pam has been at CCB since October of 1989. She is our Product Specialist and helps us get the right amount of beer from our partners to our accounts. When asked what her favorite part of the job was she said that she just enjoys working here — we love having you here, Pam! When she isn't at work you'll find her spending time with her Josie and the rest of her family. She also loves road trips, stitching and quilting. Favorite beer? Bud of course!
Megan has been with us since March 2016. She is a Beer Consultant for our team. She loves to play volleyball and travel. When asked what her go-to beer recommendation was she didn't hesitate to name Bud Light. (We like the theme we are seeing here, team!) Her favorite part of the job is visiting new breweries and sampling new products. You will find Megan cheering for the Vikings this fall.
Wade has been described as the "Jack of all Trades." He has a great attitude, is a great communicator and has excelled at getting his certification classes done in record time this year! Thanks for all you do, Wade! High five!