Our Crowned Kings of December 2021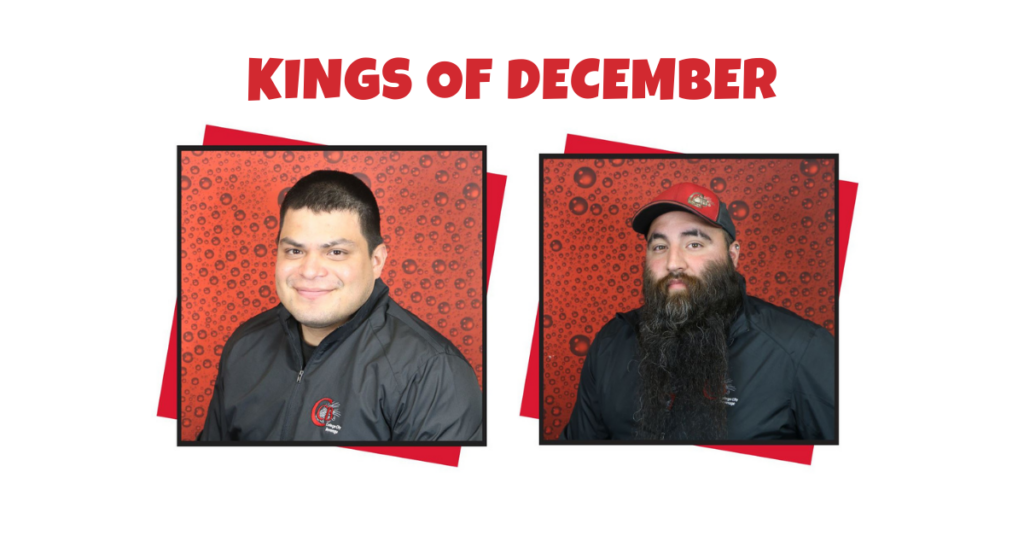 MIGUEL LOPEZ
Positive Energy – Miguel keeps a positive attitude, even when the workload seems overwhelming, he'll often say, "It'll get done!"
Driven to Serve – He provides outstanding service to our internal and external customers. Miguel is one you can turn to and make sure the job gets done correctly & thoroughly.
Caring & Compassionate – Miguel cares about his teammates and will recognize people he sees as going 'above and beyond.'
Passion to Grow – He is able to complete any task on the night loading team. Miguel is one of two people that can process and complete all necessary tasks within Encompass.
Accountability to the Team – Miguel is very accountable to the team. During the last week of December he was scheduled to be off Monday but when he learned that we had over 27,000 cases that night, he came to work.
Why??? – Miguel has demonstrated he strives to consistently meet all of our CCB core values.
TONY ZUBIA
Positive Energy – Tony is a very positive guy who rarely, if ever, has his cage rattled.  He is very laid back and is able to take stressful situations in stride.
Driven to Serve – He is a very driven individual. When called upon to go above & beyond in his role, he has no issues taking on the challenge which helps the department & our company as a whole. Tony wants nothing more than to help out others & to do what is needed of him.
Caring & Compassionate – Tony cares very much for his fellow deliverymen and will do whatever he can to help them when they are in need. He is an unselfish individual.
Passion to Grow – He has voiced many times his desire to grow within the company. Tony is a smart individual who has a lot of life skills that can & will benefit the company in many ways.
Accountability to the Team – Anytime there has been a learning experience for Tony he is fully receptive to it. He wants to be the best version of himself & he is always accountable for himself & his actions.
Why??? – Tony runs different routes on a daily basis, many times blindly. Tony takes it all in stride and does a good job overall. Tony has been more valuable to us than what he may realize.