Our Crowned Kings of June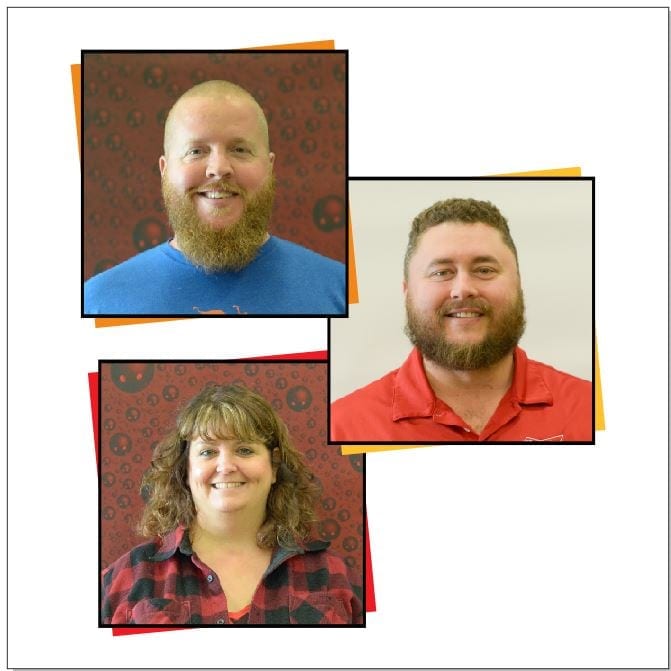 Ben Bakken
Driven to Serve Ben gets the job done. He is a huge help in relief sales and with Jason and Adam.
Positive Energy Ben has great energy, even when he has dealt with allergies for 2 months straight. You will often hear him joking around with people making them laugh.
Caring and Compassionate Ben always is there to help reps and accounts when they need it. Just ask Norman at the Contented Cow for the June Bug festival, Ben was there to help on one of their biggest weekends of the year.
Passion to Grow He demonstrates this with his Scorecard and his willingness to learn how to run reports and learn how to utilize Encompass. He digs to find the info to make himself and CCB better.
Accountability to the Team Ben is the "Go To" man for a lot of people on the On-Premise team and for our suppliers. He helps close the deal on tap lines, sets up specials for Beer of the Month, runs kegs and tap handles. If he has made a mistake, he owns it and takes care of it.
Race Hopper
Driven to Serve Race is becoming an informal leader on Team Jason.
Positive Energy Race is always positive. Both is laugh and outgoing demeanor are infectious with his fellow teammates and what his accounts love about him.
Caring and Compassionate Race is always willing to help with night calls. He goes above and beyond to make sure we are properly supported. Race shares his knowledge from the Off-Premise to give more perspective and understanding when it comes to deals, discounts and relocation as it relates to the On-Premise.
Passion to Grow Race is willing to listen to honest feedback and has grown with it. He has learned how important communication and has greatly improved. He has gotten very good about looking for opportunities and sets goals.
Accountability to the Team Race sends daily emails to his drivers for every stop. He goes over all details with accounts and sends daily recaps to Jason.
Judy Thomas
Driven to Serve Judy services both internally and externally by first answering the multitude of invoice questions and requests relating to AR, pricing and promotions that are directed to her daily. Secondly, by assisting with ICM and corrections that sometimes involve creative invoicing so that our sales data is meaningful.
Positive Energy You hear her laughing and interacting with many fellow employees. She has a fun nature and you rarely see her frustrated. She handles adversity well.
Caring and Compassionate Judy not only knows her fellow employees she knows their spouses and their children. She asks about them specifically by name. People share with her because she truly cares about them and emits a feeling of family.
Passion to Grow Judy shows genuine interest in Encompass upgrades and is very willing to dive into changes that are new, even though there is always potential that it may not work as expected. She comes up with new and more efficient ways to perform her job and shares them with the Admin Team.
Accountability to the Team She shows up every day ready to assist her fellow employees with anything that they need. Judy helps train new employees with internal processes and all employees with new processes. She interacts with Managers regarding their teams and recognizes those who do well.