Our Crowned Kings of June 2022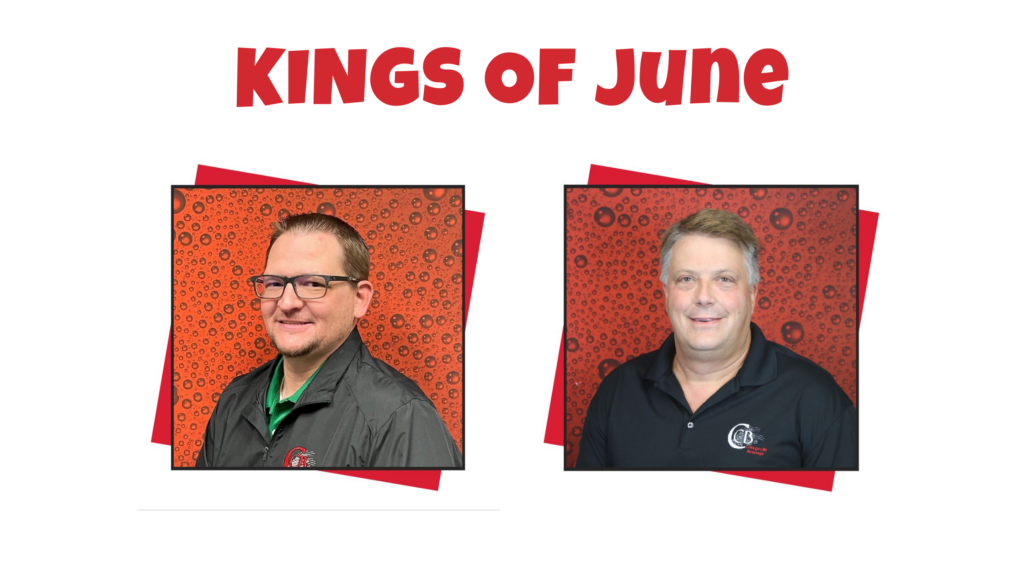 JASON ATTENBERGER
Positive Energy – Jason's energy is very infectious and is always positive.
Driven to Serve – He finds ways to help his accounts, building displays, figuring out samplings or events. Jason has quickly made an impression on his accounts due to his drive.
Caring & Compassionate – He is always going the extra mile for his accounts.
Passion to Grow – Jason continues to make big improvements every day and we do not anticipate him slowing down anytime soon.
Accountability to the Team – Again, his accounts are seeing this first hand, he makes sure to follow through with displays and features which he shares often with the off premise team on GroupMe on a regular base.
Why??? – Jason's execution in the market his calm and collected demeanor serves him & CCB well while going about his business.
JERRAD PAGE
Positive Energy – Jerrad comes in everyday ready and willing to work with a great attitude.
Driven to Serve – He works till the job is done. Jerrad comes back to the warehouse after a long day to help get a jump start for the next day.
Caring & Compassionate – He cares about CCB, he was willing to jump into a sales route knowing we are short staffed. Jerrad doesn't complain, he wants to help and get the job done.
Passion to Grow – Jerrad jumped into the new role and he had to learn fast. He even said things are a lot different since last time he sold. Since moving back Jerrad has worn many different hats in the just a couple months. He picked up the shelf set program in 2 days and was already assisting in updating planograms.
Accountability to the Team – He has been a really big help to Ryan and Adam, with us being short staffed he jumped right in, knocked off the rust and started selling routes.   He brings good questions forward to us and if we ask anything of him he gets it done.
Why??? – Jerrad moved back to sales to be the off premise coordinator and has really been a sales rep. He is a team player, helping us out as we become fully staffed and exercising his patience to get in to his coordinator role.