Our Crowned Kings of March 2022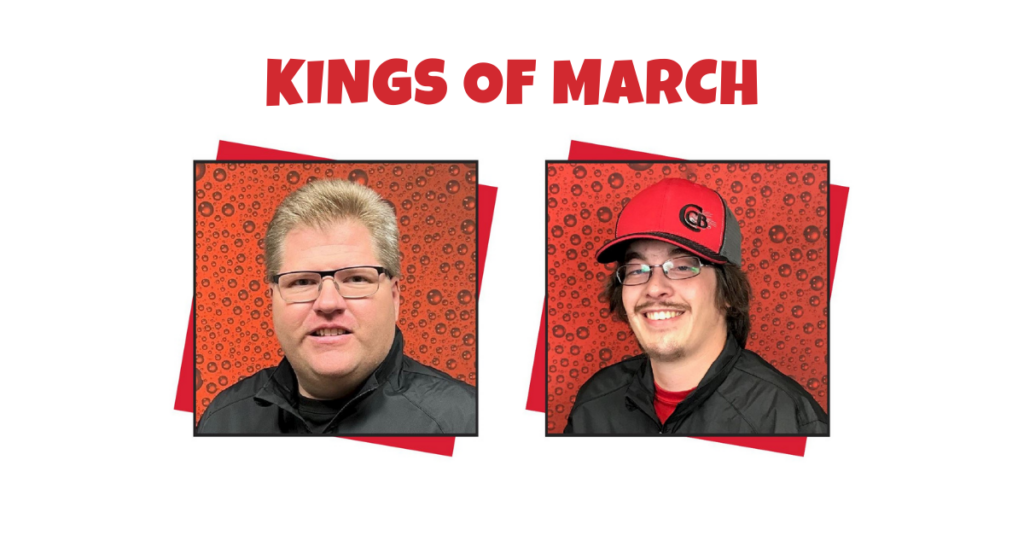 RANDY BACHMAN
Positive Energy – Over the last couple months, Randy has been put into some pretty stressful situations for a new relief driver. He has kept his head about him and maintains positivity throughout.
Driven to Serve – Randy recently cracked a rib while running a route, was out a couple weeks, and was scheduled to be out for an additional week. However, Randy started feeling better and did not want to be out any longer. He contacted his doctor and was granted permission to return sooner.
Caring & Compassionate – He takes a lot of interest in his fellow coworkers. He'll hang out after work and chat about everyone's day as well as their lives outside of work. Randy has truly endeared himself to the group in a short amount of time. Recently Randy came in on a Saturday to work with one of our CDL permit drivers. He did this unselfishly, to help better a fellow employee, and the Company as a whole.
Passion to Grow – Randy has only been here for few months, earned his CDL shortly thereafter, and immediately became a relief driver. He spent a lot of time on the weekends and after route training for his CDL. Randy began to learn the Encompass software and jumped into running routes within a week. He took the challenge head-on and has been running since.
Accountability to the Team – He has zero issues with admitting his mistakes then immediately learning from them. He's not afraid to ask questions in order to help grow himself as a member of our Family.
Why??? – Randy has taken this job from day one and ran with it. He is a guy that is motivated to better himself, his coworkers, and do his part in growing the Company.
THOMAS LARSCHEID
Positive Energy – Thomas always comes in with a smile on his face, a great attitude and he is ready to get to work.
Driven to Serve – He has many Chain Accounts (Holiday Gas and Speedway) and there is A LOT going on during reset season with discontinued and new SKUS. Keeping track of what store gets what and when the resets are is very difficult and Thomas is on top of it all.
Caring & Compassionate – He wants all his accounts to do well – not just the big ones. He cares about the smaller ones too and wants to see their business grow. Each one is as important as the other.
Passion to Grow – Thomas spends time on and at each account, sees them as an opportunity and can see their opportunities to grow their business with our products.
Accountability to the Team – He is very dependable, hard working and trustworthy. You can count on Thomas to get the job done every time.
Why??? – Thomas communicates well with internal and external customers and wants to do a good job. He is continually asking what he can do to improve and get better as a sales person.