Introducing The Shock Top Summer Variety Pack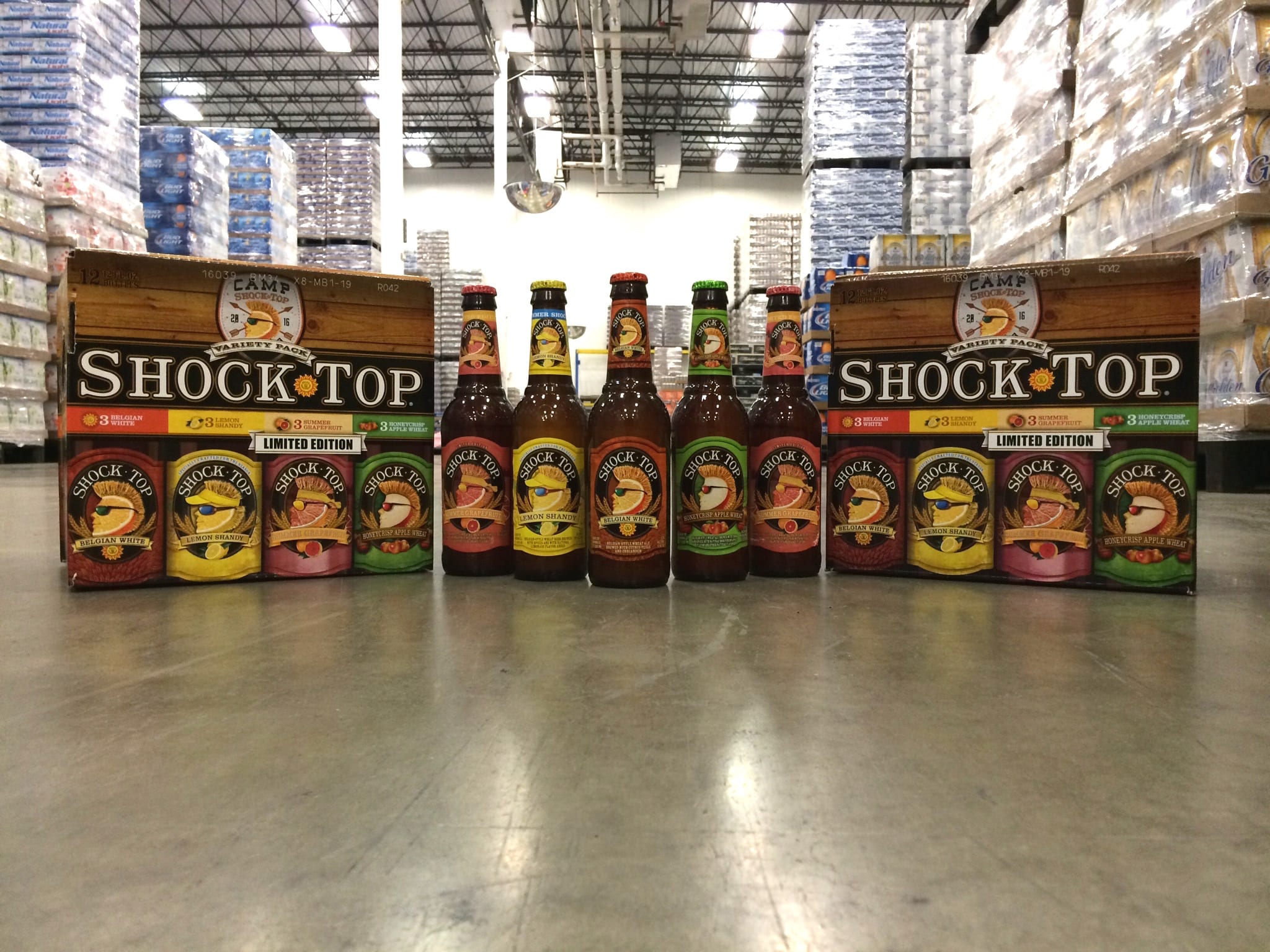 This summer, the only drink you need to reach for is Shock Top's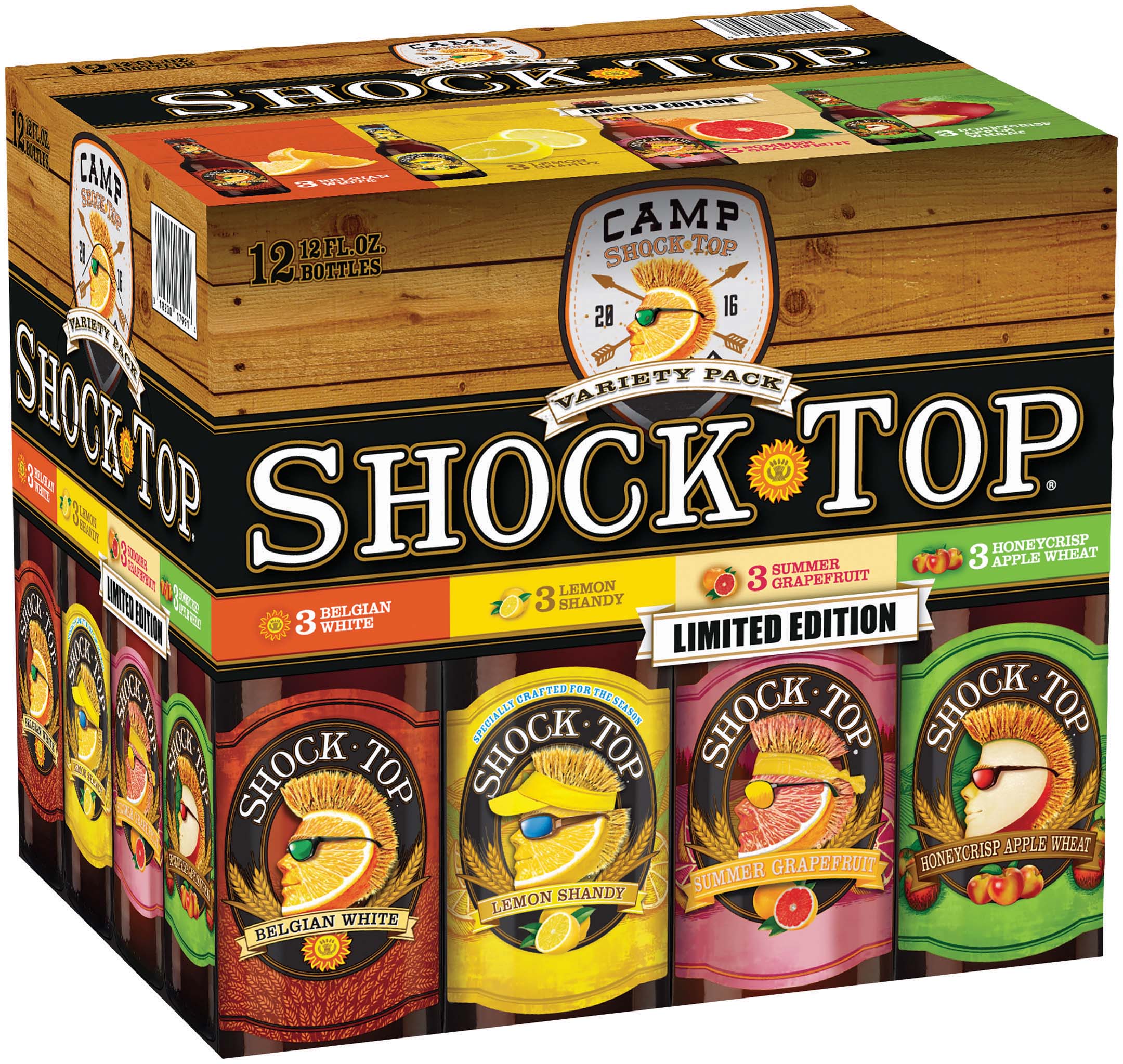 summer variety pack. This 12-pack features 4 unique, no-nonsense flavors: Belgian White, Lemon Shandy, Summer Grapefruit, Honeycrisp Apple Wheat.
While they create your favorite flavors to enjoy in the sunshine, Shock Top wants to kick your summer up another notch with their Camp Shock Top experience.
Because all the best memories are made at summer camp. Though, this time, it's grown-ups only.
BELGIAN WHITE
We've shaken up traditional tastes by brewing a spiced Belgian-style wheat ale with real orange, lemon and lime peels and then added a little coriander spice to the mix. This uniquely-crafted and award-winning wheat beer is unfiltered to create a brew that is naturally cloudy with a light golden color and a smooth, refreshing finish. Shock Top Belgian-style wheat ale has collected awards in consecutive years at the North American Beer Awards.

LEMON SHANDY
Our Lemon Shandy is made with real California lemon peels to deliver a bright and unmistakably Shock Top taste. Brewed with two row and six row malted barley and five different types of hops, this Belgian-Style Wheat Ale is then combined with real citrus peels, coriander, natural lemonade flavor and a hint of sugar for a subtle sweetness. The end result of our Lemon Shandy is an incredibly refreshing, crisp and smooth beer that hits the spot.

SUMMER GRAPEFRUIT
Shock Top's Summer Grapefruit is a limited edition flavor produced by this St. Louis-based brewery. With an ABV of 5% and and IBU of 5, this makes for an easy summer pour. Suggested food pairings include: summer salad, light swiss cheese with crackers, and fruit pizza with cream cheese frosting.

HONEYCRISP APPLE WHEAT
Shock Top Honeycrisp Apple Wheat is a unique, hand crafted brewed hybrid of Belgian wheat beer and sweet cider, with natural Honeycrisp flavor added to produce an innovative brew that is crisp, refreshing and flavorful. This unfiltered brew is perfect on a sunny day.