Account Feature: Froggy Bottoms River Pub and Lily PADio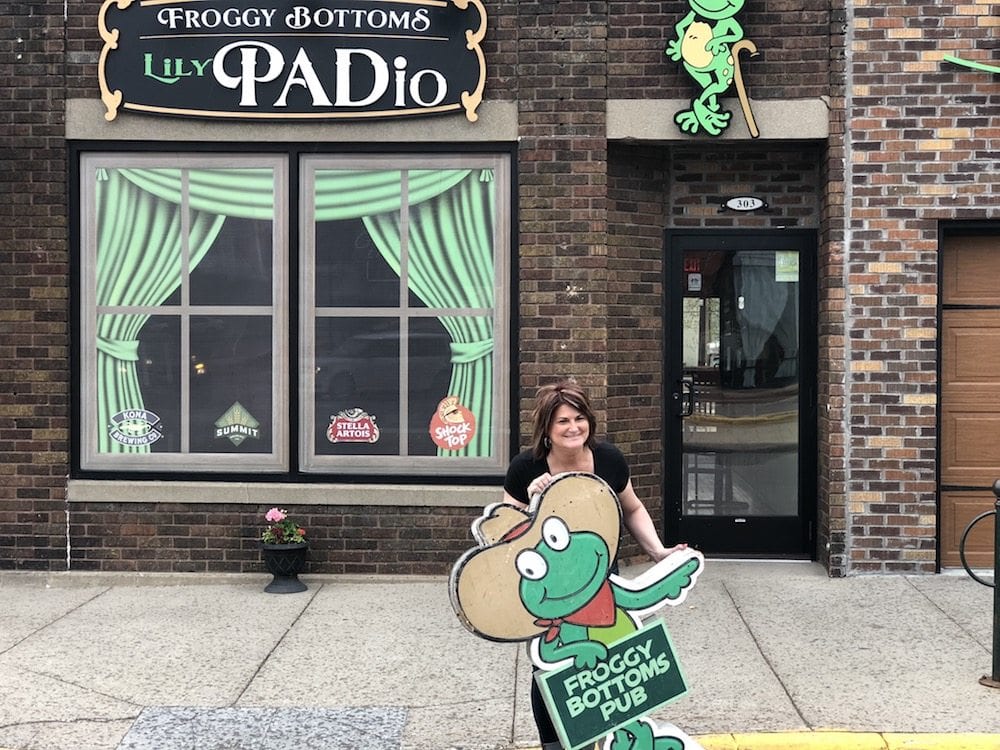 Froggy Bottoms River Pub and Lily PADio is located at 307 Water St S, Northfield, MN. We sat down with Laurie Hoheisel, she has owned and operated Froggy Bottom's for the last 8 years. After the 2010 flood, the original owners made the decision to not reopen. The original owner approached her with the opportunity to reopen Froggy Bottom's – and it was one she couldn't refuse. We are lucky to partner with such awesome accounts, so let's find out what all the "hop" is about (see what we did there?)
What attributes to your success?
Our location. We are located in historic downtown Northfield, right ON the Cannon River, which is great. Minus the flood issue, but the river water actually has only ever been in the bar once. There is a risk when it gets high, but we watch the levels.
I prefer to be proactive instead of reactive in situations. The community comes together as a whole with tons of volunteers. Even sending school kids on buses to help sandbag when the levels rise.
Our beautiful multi-level patio was added just four years ago, is a great place to hang out in the summer with live music!
The Lily PADio has been nominated and won the past four consecutive years as Best Patio in Southern Minnesota.
What is the best part of partnering with CCB?
They are awesome. I owned and operated a liquor store before this, so I previously had a good relationship with CCB prior to Froggy Bottoms. I have known and worked with them for a very long time. They have the best customer service which is so huge! CCB definitely sets the bar.
And what's it like working with your current rep, John Peterson?
I love John! In all my time working with CCB, I have went through a ton of reps. John is one of my favorites. He is great to work with, very accommodating, and keeps me up to date with all the happenings.
What is your favorite beverage at Froggys?
Currently on tap my favorite is Lazy Sipper because it has a frog on it, otherwise Shock Top. Or my steadfast Busch Light – also known as blue yummies or busch lattes. CCB is on our tap line-up more often than not.
What is it like being a part of the Northfield community?
Well, I grew up in Lakeville, but Froggy's helped me make the leap to Northfield. We have a great relationship with those at CCB. Throughout the years CCB and their families have come to Froggy's. Once I even got John's wife in the backdoor to meet Victor Newman from 'The Young & the Restless'.
What is the atmosphere at Froggys?
We have an impressive menu and really have our food dialed in. We have 17 different beer taps and 7 large TV's. They are spaced out so it's not like a sports bar. We do like to say it's Froggy's. Very much like Cheers. I try to know everybody's name or at least their drink.
Make sure to stop by and drink our award winning Bloody Mary's, during our award winning HOPPY hour, while on our award winning patio, eating our award winning fries! There is a lot of winning around here. #winning #frogtastic