Our Crowned King of May 2019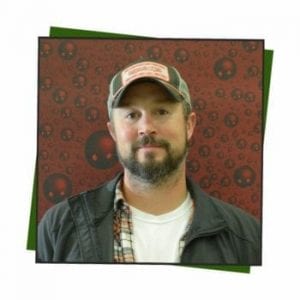 Matt Norstad
Driven to Serve Matt shoulders the biggest delivery route in the company. When it comes to servicing his accounts he leaves no stones un-turned and treats his smallest accounts the exact same as he treats his largest accounts, with attention to detail and with a friendly/positive attitude.
Positive Energy He is most often seen in a very upbeat positive mood and likes to keep the room loose with his inviting personality. He's a true "joy" to have around!
Caring & Compassionate Matt cares for his accounts and making sure things are done to perfection. He cares about CCB and its goals, making sure he adheres to all that we strive for. Matt cares very much for his fellow coworkers and is a person the guys will go to when they need to "bend an ear".
Passion to Grow He wants the biggest route and will stop at nothing to achieve his goals. When there are stops that need a home, Matt usually will find a way to take on the challenge in order to continually grow his route. In the most recent display contest (as well as past), Matt has striven to complete the most displays, to win the contest and help CCB achieve his goals.
Accountability to the Team Flat out, Matt is accountable for all of his actions and is always willing to own up to his short-comings to ultimately improve upon himself. He is a "no-excuses-given" person and for that CCB is appreciative.
Why? With summer ramping up, Matt's case count is ramping up. This increased workload didn't deter him to work hard at getting as many "Folds of Honor" displays up in his accounts as possible. Unfortunately he fell short, yet in true "Nordy fashion", he wasn't disgruntled for his unrewarded efforts, he just said that it was what it was and that it was "no big deal", it was ultimately to sell more beer. This display his self-less attitude that deserves to be rewarded for the month of May.