Meet the Team – Laura Jasnoch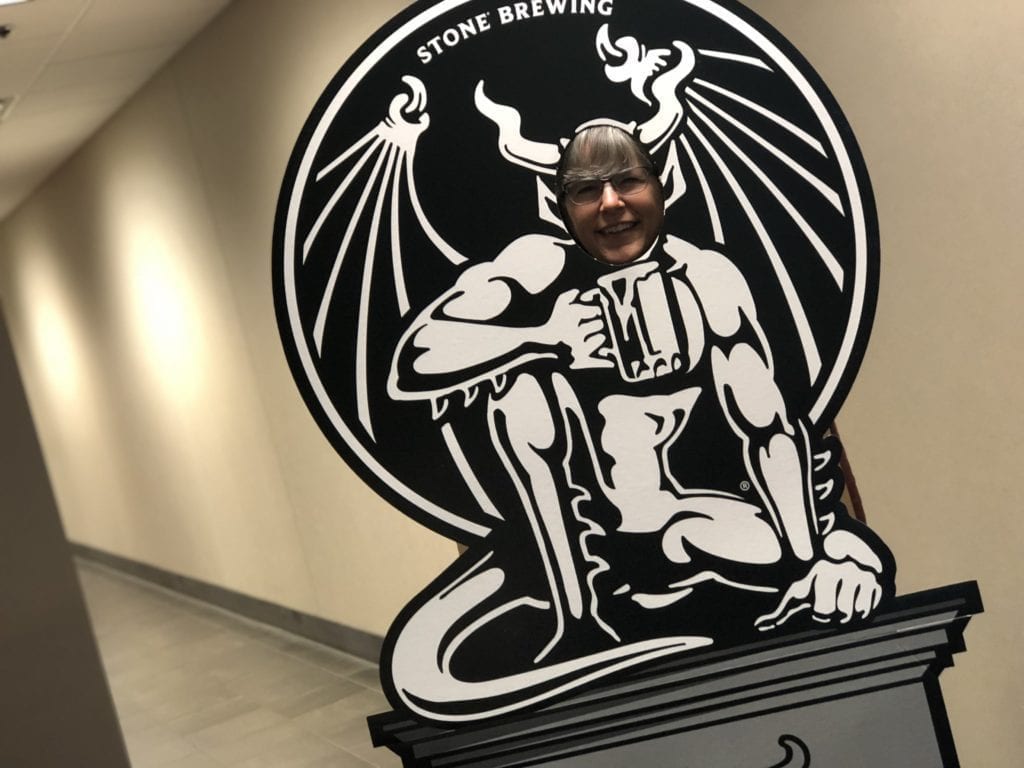 Tell us about your position and how long you've been with CCB:
I am the Sales Administrator here at CCB, and I have been here since 2014.
A typical day looks like:
I monitor the system for upcoming price changes and promotions from our suppliers which are then recapped and submitted to management for decision making. Once approved I implement them in the computer and disseminate the info to the sales department and our customers. I am also involved with new system set ups and submissions.
What do you like most about working for CCB?
I am blessed to work with some truly amazing people – both in the office and out in the market. It is never a dull moment in this business! Having spent my entire career in customers service, I am pleased to have found a home at a company where "Driven to Serve" is a core value.
What do you find most rewarding?
I enjoy working behind the scenes to help our business run smoothly.
What do you find most challenging?
Sometimes promo deal structures can get a little complicated – especially with mix and matches involving multiple packages, price points, and pulse dates. Trying to communicate all the working parts on the deal sheet in a matter that is easy to understand can sometimes be challenging.
What is your favorite product CCB distributes?
I appreciate all kinds of beer, but favor IPA's and Imperial Stouts. We do a lot of cooking at home, so it's always nice to have a sampler pack on hand for pairing different kinds of beers with our meals.
What do you like to do in your free time?
I enjoy gardening. We harvest our own home-grown fresh vegetables for dinner which is awesome.
Driven to Serve Laura is Customer Service with a smile. Her commitment to communicate correctly the convoluted PINC and promotion changes from AB demonstrates this core value. The amount of work Laura does with Price increase in amazing! She over communicates to make sure we all are up to date and understand what's coming. She is very dedicated to her craft.
Positive Energy You see it daily in her laughter and brisk walk. You've got to love her smile and Energy! She is always a joy to be around and is willing to help anyone while maintaining her great attitude.
Caring and Compassionate Laura cares how her job performance affects CCB and its Retailers. She strives to be concise as possible to prevent others more work. Laura is always is willing to help anyone with questions even when we know she is swamped with pricing. She knows how important her job is to the team and is willing to help anyone that needs it along with solving any problem that might pop up at the last minute.
Passion to Grow She shows curiosity not only with Encompass, Laura shows curiosity in the industry as well. She is always asking good questions to make sure she "gets" it, always wanting to know why we are doing something and how it benefits CCB and/or our accounts.
Accountability to the Team Laura knows that what she communicates regarding pricing and promotions to our chains, retailers and employees greatly impacts them. This is what drives her to double check and sometimes triple check her work. If she missed something on a discount or frontline she always does the work to isolate the customers affected and helps to correct it. Laura has time sensitive responsibility's with pricing and she is always on top of her duties. Her job affects everyone from sales to delivery, the team can really rely on her and know that the work is done right.