Our Crowned Kings of October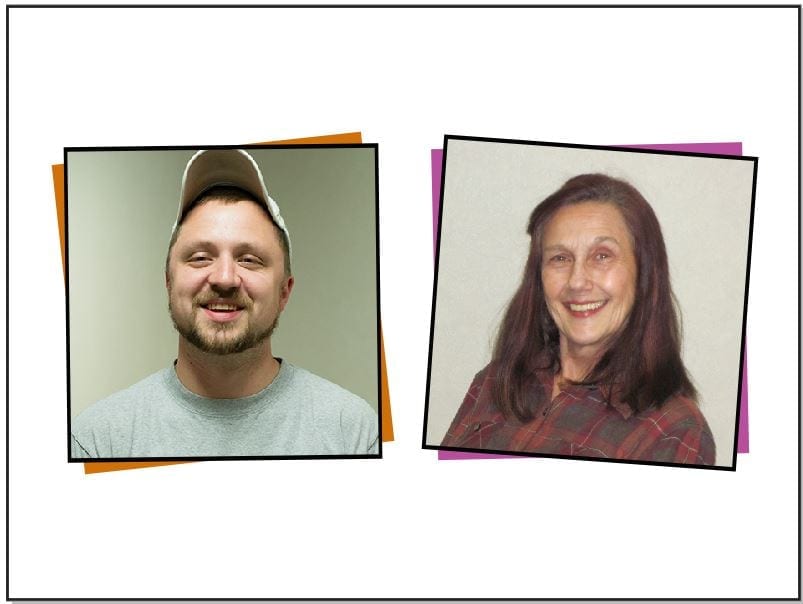 Eric Bongers
Driven to Serve Eric is always willing to help out when he's asked. He constantly looks for ways to improve and make things more efficient. Eric is very versatile in his job, not only is he driven to serve the warehouse, he also lends a hand in delivery, helping check in routes when an extra hand is needed. Eric is always on top of communicating any inventory discrepancies to the right people.
Positive Energy Eric is always in a good mood and has a smile on his face. He approaches each day with an upbeat attitude and is ready to work.
Caring & Compassionate Eric doesn't want to let anyone down and is always there to help, making sure everything is running as smooth as possible for all involved. He truly cares about co workers, always willing to listen and chat.
Passion to Grow Eric is willing to learn new things that pertain to his job. You can often find him in Rick's office going over new approaches to things. Eric will instill any method (no matter how new) to complete his tasks.
Accountability to the Team Eric always wants to make sure his tasks are finished. Eric always follows up on things that are asked of him. He owns his mistakes, which are few and far between. Eric takes everything entailed with his job very seriously and will expand his search(s) beyond the warehouse department to find answers.
Avanell Young
Driven to Serve Let's face it, pretty much everything Avanell does here at CCB is to serve all of us. She is always keeping our work spaces, training rooms, conference rooms, hospitality room etc. looking their very best. We get so many compliments on how new CCB looks and it would not look this way if it weren't for Avanell treating it as her home and taking pride in it.
Positive Energy Have any of you ever seen Avanell down, ummm guessing that answer is "No". She is an energy filled chatter box, as we all know :). Every conversation she has is with a happy spirit and with great energy.
Caring & Compassionate As stated above, she CARES about this place with everything she has. She gets the fun tasks like cleaning bathrooms and emptying garbage's, recycling and even does that with heart. You can tell Avanell truly cares about the entire CCB family and will be there for any one of us to listen, chat and offer a pick me up if needed.
Passion to Grow You can see a passion to grow with Avanell if you ever talk to her about personal well being. Whether it be nutrition, Wellness Challenges she is participating in or new ideas on how to improve one's being.
Accountability to the Team Avanell is very accountable to the Team. We had a very busy September & October in our hospitality room and Avanell was there every step of the way. She prepared the room for the A-B Road show, again with Jim's 40 year anniversary and our hosting of our Heart of a Leader groups that were here for a tour and happy hour. She then cleans it all up with a smile on her face. Thank You!