Sip Local: Next Chapter Winery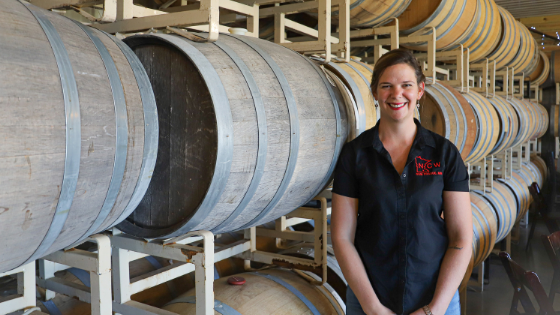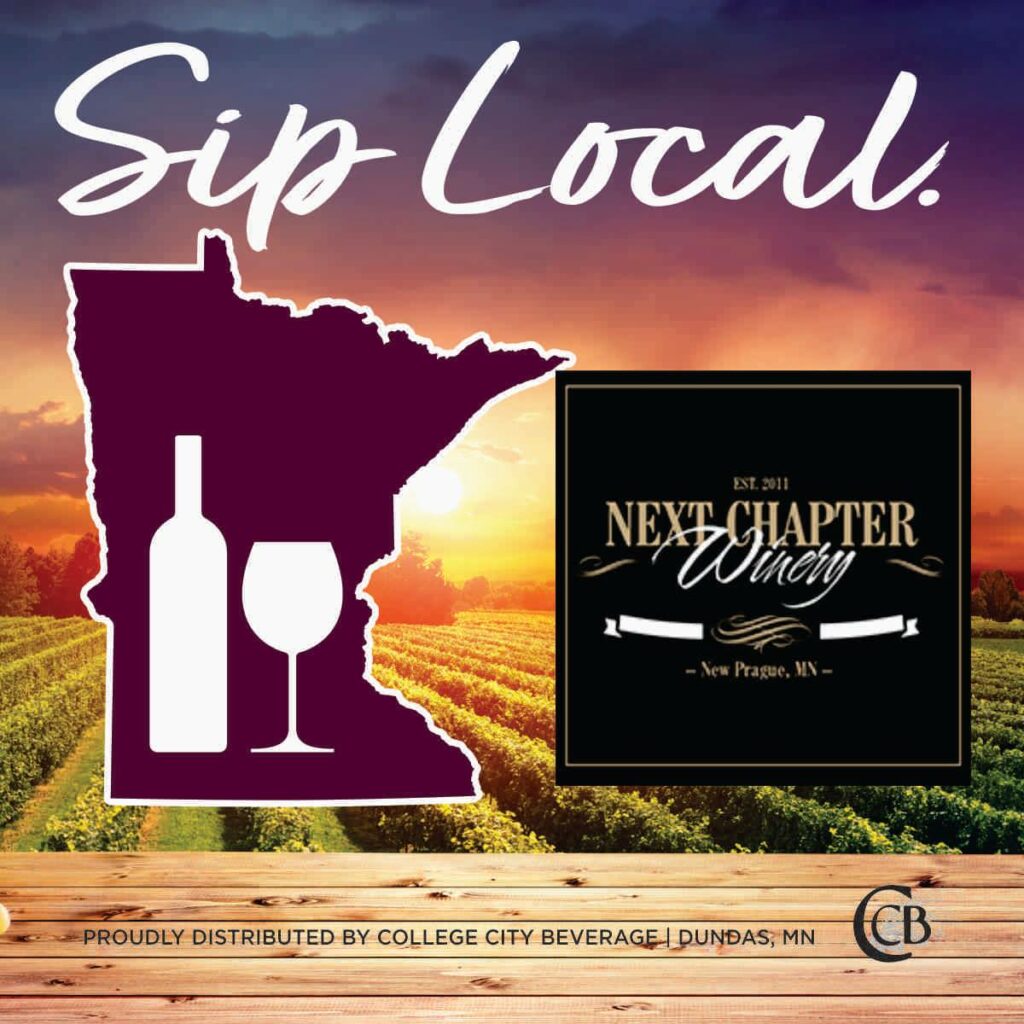 Sip Local and you'll find warm smiles, a beautiful atmosphere and delicious wine.
You have many options when selecting wine. In fact, you may experience choice overload at the liquor store. At College City Beverage, we suggest you Sip Local. Choose wines made by the experts only a short drive away.
One great Sip Local option is the variety of wines made at Next Chapter Winery. We had the opportunity to speak with the Co-Owner and General Manager, Jackie Brockway. Along with her husband, Jeff, and parents, Timothy and Therese Tulloch, she has created a destination winery perfect for weddings, parties, or just a night out with friends. Below are some questions and answers from our talk with Jackie.
Where did the name "Next Chapter" come from?
My dad had grown up in South Africa and loved the vineyards there, and Mom loved to taste wines from around the world. Mom owned a bookstore called "Next Chapter," which is obviously fitting for a bookstore, but opening the store was also the next chapter in her life. Here at the winery, we are honored to be part of so many couples' next chapter when they are married here, celebrate an anniversary or have other special events and parties. This is my favorite part of the job. We all wonder what the next chapter will bring, and we'd love for our wines and winery to be part of it!
What does a typical week look at Next Chapter?
We are open Wednesday through Sunday for tastings and to purchase bottles. When the weather warms up, we typically have weddings Friday, Saturday, and sometimes even on Sunday. We hosted close to 60 weddings this year.
We grow nine different varieties of grapes on our ten acres. Throughout the year we may be pruning, vine training, harvesting, filtering, bottling, etc. We are actually a distillery too. We make rum, whiskey, vodka and gin served here in our fun Next Chapter Cocktails.
What makes Next Chapter winery unique?
It's a tough question because we feel like all the wineries in the area are unique and wonderful but what might make us unique, and what the reviews say about us, is that Jeff and I and our staff make people feel like family. We have so much fun with the customers and regulars that visit. We have a playground area for kids… it's just a family atmosphere.
What is your most popular wine?
It fluctuates based on the time of year, but Cranberry Burst is currently flying off the shelves. We were out of our MN Apple of My Eye for a short time because it was so popular. Consistently, Marry Me, our semi-sweet white wine, is our most popular, followed by MN Dashing Groom, a semi-sweet red. However, Marry Me is not in stores so you'll need to make the short trip to New Prague to try that one!
When did Next Chapter Winery get its start?
My dad planted the grapes initially in 2007. Since it takes three to four years for the vines to be established and the grapes ready for harvest, we became a winery in 2011. I quit my teaching job and started here full-time in 2014, which is when we opened the tasting room. I loved the idea of creating an experience – where visitors can learn more about the process of making wine while they sip on the products we are so proud to make.
With Thanksgiving coming up, what wine would you recommend with turkey dinner?
Definitely Cranberry Burst. It's a great complement to the turkey and trimmings!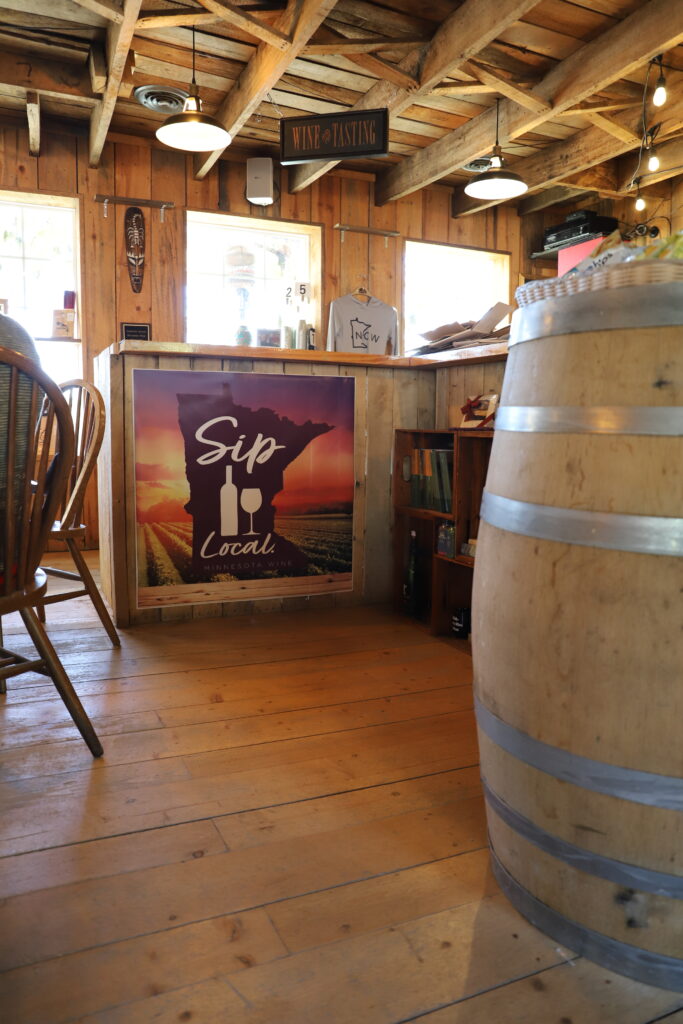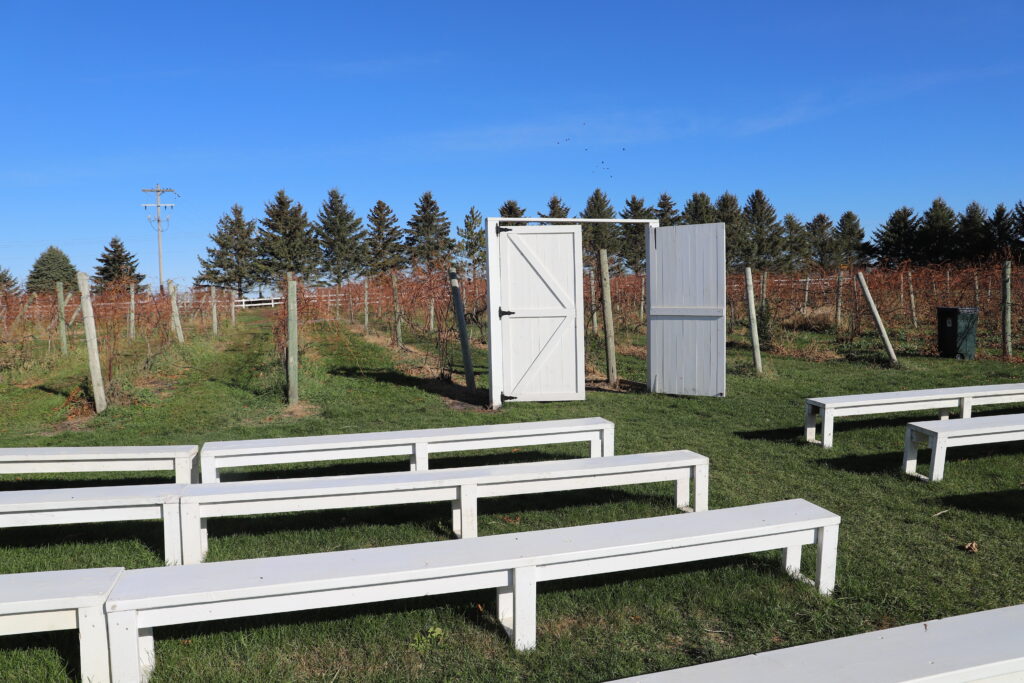 .