Sip Local: The Winery at Sovereign Estate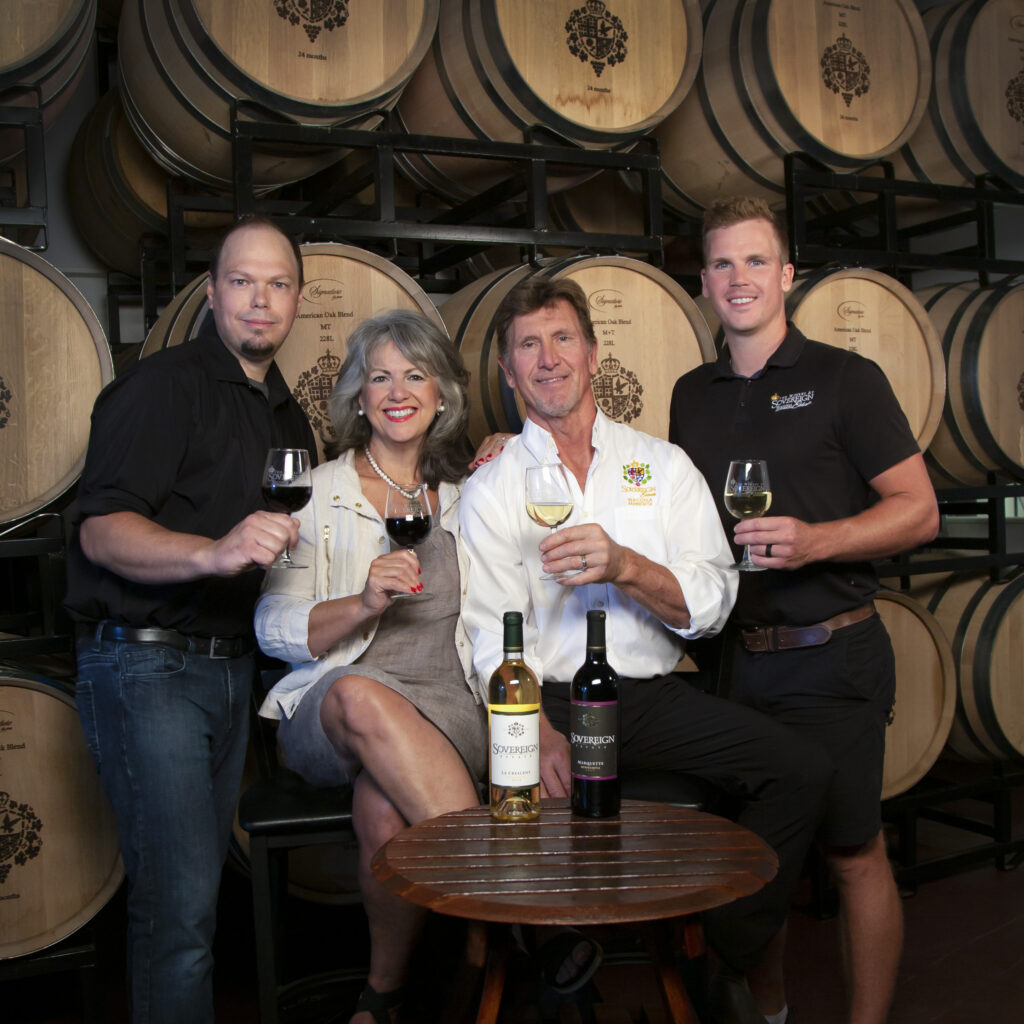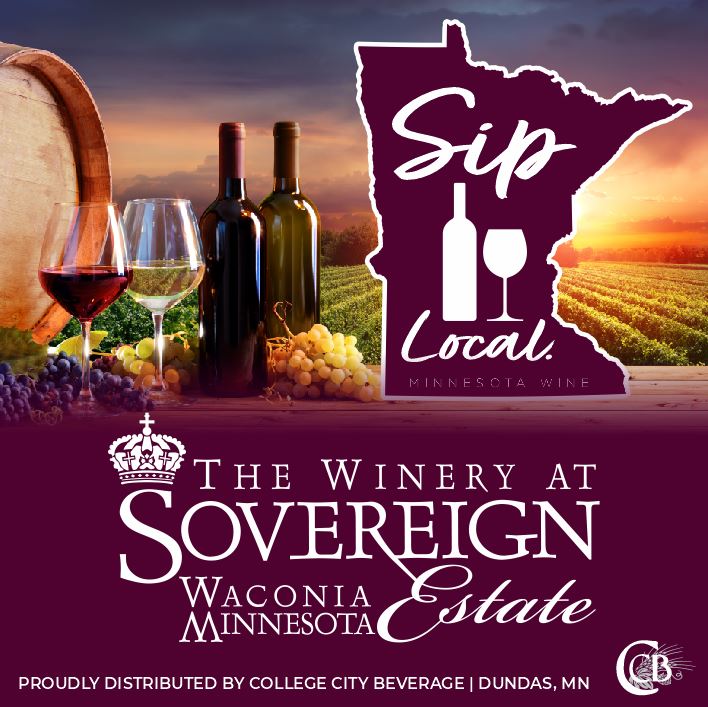 An excellent glass of wine and a picturesque view – right here in Minnesota. When you Sip Local at The Winery at Sovereign Estate, you can sit near the peaceful north shore of Lake Waconia and enjoy world-class wine.
College City Beverage is proud to distribute wine from The Winery at Sovereign Estate. We recently had the opportunity to visit the winery and speak with Winemaker – Ben Banks and Viticulturist – Isaac Savaryn.
How did The Winery at Sovereign Estates get its start?
This property was originally bought by my grandfather, who immigrated here from Eastern Europe in the 1950s. He started a clinic in Waconia, which later turned into the hospital. When he originally purchased this property, it included 140 acres. While walking on the estate back then with his son, Paul (Isaac's father), he told his son how wonderful the location would be to have a vineyard with its southern sloping lakeshore acreage. While this planted the seed in Paul Savaryn's head, it wasn't until 2006 when two events set the wheels in motion. First, Paul was married to Terri, who had a love and passion for wine. Second, the University of Minnesota developed a cold-hardy Marquette variety of grape that could be grown in Minnesota. It was fate, and in 2007 the first vines were planted.
It's a very patient process with long-term investments of time and energy. You need to plant the vine and wait years to get a quality crop. The tasting room doors opened in 2011with our first crop of estate grapes produced in 2012. Now, approximately 30 acres of the original tract of lakeshore tillable soil is planted with cold climate grapes and Sovereign Estate is managing the contracted vineyards.
Ben, what is the best part of your job?
As the Winemaker, the best part for me is getting the opportunity to see people taste and enjoy the wine. When I'm making the wine, I'm trying to push them to be better and better each year, so when I see that people like them, it's very rewarding.
Isaac, what do you enjoy about being a Viticulturist?
Growing the product – watching it grow from nothing, managing it throughout the process, and finally seeing it in the winery being made and poured for customers. It's exciting to be involved in the whole process… planting, growing, making, bottling, pouring, and selling. As we mentioned, it's a very patient process but so gratifying when we see people enjoying the fruits of our labor.
What does a typical week look like at The Winery at Sovereign Estate?
There is always something happening here at the winery! It truly is an experience to visit – we're not too far away, but it feels like an entirely different place. The Wine Shop includes more than our bottled wine varieties; it offers apparel and other wine-related merchandise. Our popular Spirit of Winter celebration of lights is now open and runs through January 2nd. The estate has been transformed to include a Candy Cane Lane, life-size Nativity scene, photo opportunity at Santa's Sleigh and much more! Visit https://www.sovereignestatewine.com/ for all the details, including hours of operation and a link to make reservations for wine tasting or events.
Why should someone choose a wine from Sovereign Estate off the liquor store shelf?
We have a reputation for producing the best wines in the state. When making our wines, we are working hard to create dryer, cleaner, more expressive wines. Also, many people like the way the bottle looks; it has a very elegant label. Customers have told us they are excited to find Sovereign Estate wine at the liquor store after tasting and finding their favorite here at the winery. Consistently good for a long time.
What is your most popular wine?
The most popular is definitely Marquette – our award-winning, dry red wine. We've sold more Marquette than all the others, partially because we've made more Marquette than any other of our wines.
Now that production has increased and we have connected with College City Beverage, we've started to expand our distribution and sales. We offer 16 different varieties here at the winery and have four currently in distribution.
With the holidays coming up, what wine would you recommend the host serve at dinner?
Assuming the feast features turkey, we would suggest our Talon Crest or La Crescent. The Talon Crest is semi-sweet, crisp, similar to a Riesling, and our most popular white wine. La Crescent is a dry, aromatic, tropical white wine. If the main dish is a beef roast or prime rib, we would suggest Marquette.