Show Your Support: Patronizing local breweries, restaurants, and more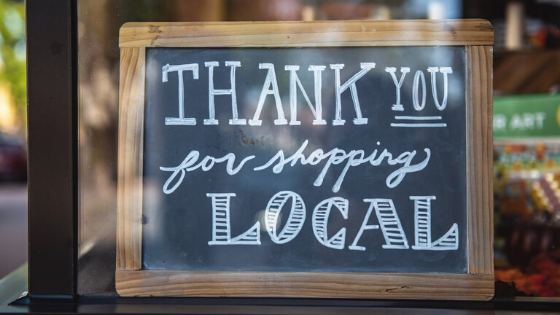 It becomes increasingly apparent with each passing day how much supporting one another can make a difference right now.
That's why, for our brewery feature this month, we wanted to do something a little different. Let's talk local.
Supporting small and local businesses has been on everyone's mind lately. A great way to do this is by ordering from your favorite local restaurants, breweries, and liquor stores. College City Beverage is proud to support a variety of locally based brands, spanning from beer to wine and non-alcoholic options. You can view all of our brands here.
We are also proud members of our local community. Serving and supporting our friends and neighbors is at the core of what we strive to do as a business. We deliver the brands that bring people together, and even though we cannot be together physically right now, we can certainly still be there for one another.
One great resource is the Bud Light Open for Takeout website. We've mentioned it before, but it bears repeating: this website is extremely useful for patrons and business owners. You can input your zip code, and restaurants in your area providing takeout and/or delivery will be shown to you. As a business owner, you can also apply to join the list. That way, your neighbors and customers will have an easy way of knowing your status.
For those in the Northfield community, you can check in on your favorite businesses through the Northfield Chamber of Commerce and Tourism website. There, you will find updates regarding businesses and restaurants, as well as overall resources for COVID-19 practices and procedures leading up to June 1st and beyond.
Wondering whether your go-to liquor store is open, and what their process is? We suggest giving them a call directly. Each store may have their own approach, from online ordering and curbside service to delivery! The same can be said of many local breweries — there are more options for securing your favorite drink than you may think!
As for the team here at College City Beverage, we are continuing to operate business-as-usual. We're working hard to bring the best beverage options to all of our clients, even during these uncertain times. We are constant and consistent, and we have our amazing team to thank for that. We wouldn't be who we are without them!
If you have any questions as a client or consumer, please reach out to us — we're here to serve!
And remember: support local businesses and help out your neighbors where you are able. We've got this — together!