CCB Welcomes Greg Koch of Stone Brewing
College City was fortunate to welcome Greg Koch, the founder of Stone Brewing, to Minnesota last week. His genuine interest in our team (Stone's leading wholesaler in the nation) was appreciated by all of our beer geeks. And, ears still ringing from a concert the night before, Greg imparted some of craft beer's greatest advice upon us.*
Greg Koch On Stone's History:
I had my first "beer epiphany" back in 1987. This little hole-in-the-wall bar in Los Angeles served an amazing beer; and I'd order it by the 22 oz serving because, being a college student, I'd get the larger "value size." It was the only beer I'd ever come across that didn't taste off-putting when you got down to the last sip as it started to warm up. So, that's when my lightbulb went off.
Eventually, I started going down the rabbit hole of craft beer and learning what it was all about, and I became enamored with the quality, character, integrity, and creativity of the small brewer. Eventually, I felt that I had to be a part of it. On that journey, I met my business partner and brewmaster, Steve Wagner,and the two of us started a company together.
We started Stone off with what was–at the time–this rather unusual idea. I remember I'd go to small breweries and taste the beer, maybe talk to the brewer. Which you could do then because they weren't in such high demand. It was very typical that they would say "You know what, don't taste these couple beers, I just brew them because I have to." I always thought to myself, "Why do something because you have to? Why not brew only beers you're excited about?"
I think that in today's environment, brewers are able to take that approach. But, "back in the day" there was that consumer awareness and demand, so our philosophy was quite unusual. We became famous over the years for the big character, hop-forward beers before it was a thing.
Stone IPA, for example, is the longest full-time production west-coast style IPA on the planet. Stone Ruination IPA, we released it in 2002, was the first full-time brewed and bottled west-coast style double IPA on the planet. In fact, the only other double IPA that had been full-time brewed and bottled was Dogfish Head's one year earlier.
So, we have been barreling down this road, and it's been a lot of fun to see where the craft beer movement has gone. It's gone beyond the scope that I ever imagined. I never would have thought that we'd be opening up a second brewery across the United States (Richmond, Virginia). Nor did I have any idea that we'd be opening a brewery in Berlin, Germany.
Stay tuned for more from our morning with Greg in following blogs. He talks new breweries, Berlin, and strategy.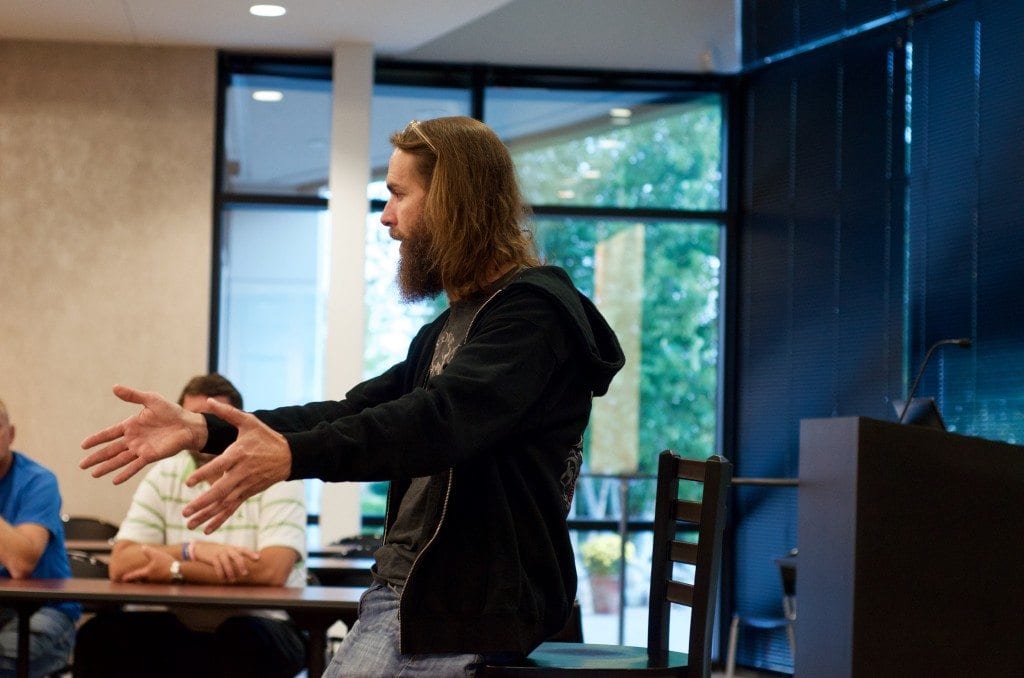 *This is not a direct transcription of Greg's time with us. For readability, we have slightly edited the transcript.