Goose Island Bourbon County Stout – Limited Release!
You may or may not have heard of Goose Island's Bourbon County Stout.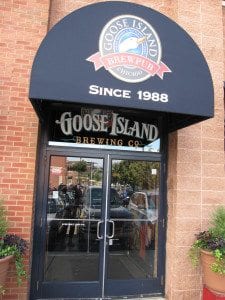 If you have, sorry not sorry for blowing up your twitter feed. If you haven't, we'll assume you live under a rock (we're sure it's a nice rock, though).
The real point is, Bourbon County Stout is in high demand these days. Sadly, there is not always enough of this seasonal release to go around, which means people go nuts when it is made available.
As your local distributor, we are in a place to share the most important information you need this holiday season: when and where you can get your hands on Bourbon County Stout. That's right, we'll be distributing Bourbon County Stout and telling you how to buy it.
T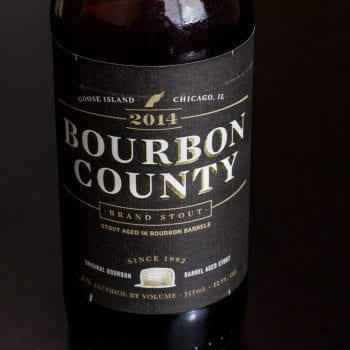 his Black Friday, 16 of our team members will drive around Southern Minnesota hand-delivering Bourbon County Stout to select liquor stores.
How do you find out where we are dropping off the first shipment and where we're going to next? Follow us on twitter @collegecitybev and stay up-to-date using the hashtag #ccbgoosechase.
Check out our #CCBGooseChase list on Twitter, and follow our dedicated employees to find out where they're going next! To find the list:
1. Find @collegecitybev on Twitter
2. Click the gear icon (toward the top right of our profile), and select "Lists"
3. Click the list "#CCBGooseChase"
4. View the feed of tweets or see the handles of the delivery drivers by toggling the page
5. Click "Subscribe" to see the tweets in your own twitter feed
You can also follow Goose Island on twitter to hear their stories about Bourbon County Stout @gooseisland. They use the hashtags #gooseblackfriday and #bourboncountystout.
Photos below courtesy of Goose Island.