Arrogant Bastard Hits The Road With Badger Hill
Stone Brewing Co. has a long history of brewing great beer. Whether you fell in love with their Stone Go-To IPA or Ruination, you know what we're talking about. Now, Stone is bringing Arrogant Bastard to a local brewery near you.
THE HISTORY OF ARROGANT BASTARD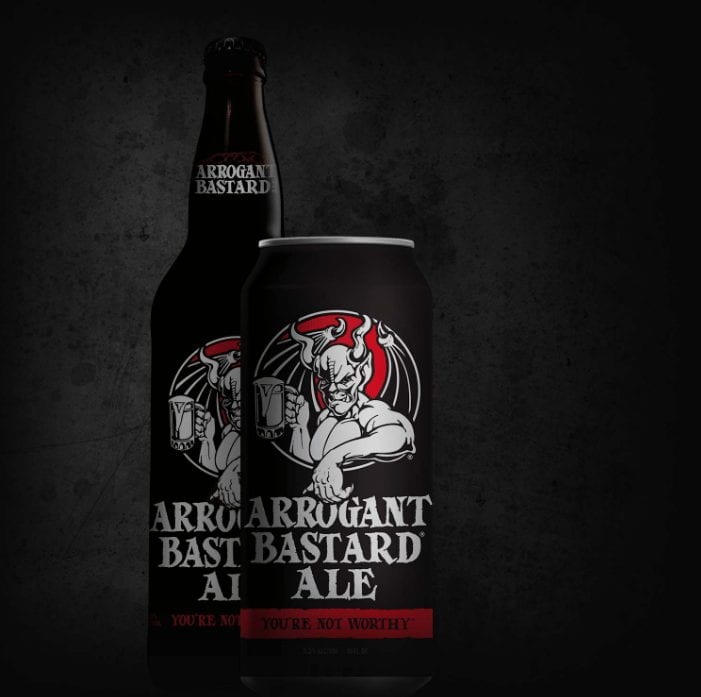 In the fall of 1995, the co-founders of Stone Brewing, Greg Koch & Steve Wagner, were working to perfect the recipe for Stone Pale Ale. Only something went wrong… or more accurately; intensely right. Call it a recipe malfunction or divine enlightenment; Greg and Steve knew something special awaited them after a bit of time and fermentation. The brewers tried their aggressively flavored invention and reacted accordingly, "Wow!…Yeah. Hmm. Oh! Oh…hell yeah! What are we going to do with a beer like this? Nobody is going to be able to handle it."
The beer haunted the brewers. It told them what its name should be. Said Greg, "We did not create it. I did not name it. It was already there. We were just the first mortals to have stumbled upon it. Steve was the first to discover how to brew the beer and I was the first to realize what its name already was."
And on November 1, 1997, Arrogant Bastard Ale was finally released into the world. A beer unlike any other at the time. (source)
THE EMERGENCE OF ARROGANT BREWING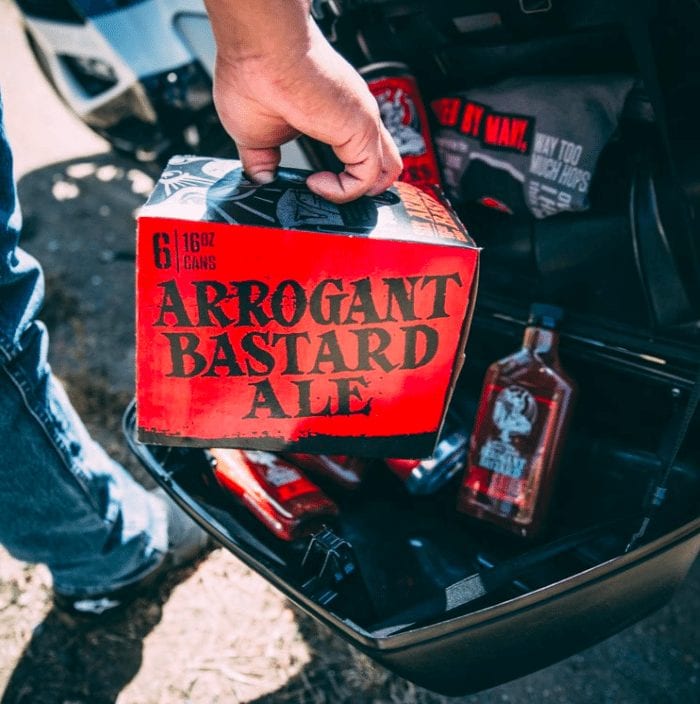 Massively successful and arrogant as ever, Arrogant Bastard officially split from Stone Brewing in 2015 under his own brewing moniker, Arrogant Brewing, to accelerate his assault on those guilty of macro-industry deceit by perpetrating their heinous crimes against ales and lagers of true quality and depth.
The modern incarnation of Liquid Arrogance will no longer be contained to a single libation, but rather head an entire brewery dedicated to aggressive beers that require taste and sophistication to enjoy. Maybe you've heard of those things, but probably not. (source)
NOW, THE BASTARD IS HITTING THE ROAD
COMING SOON TO BADGER HILL
Badger Hill Brewing Company is taking on a foster child–Arrogant Bastard. Arrogant Bastard is an American Strong Ale weighing in at 7.2% and the Badger Hill crew has promised to take good care of this sacred recipe. As one of only 18 breweries in the world entrusted with the recipe they are "entrusted to 'foster' the sacred recipe to brew a single, limited batch of liquid arrogance to be served in their taproom for on-site imbibing only, with proceeds going to charity.
You can enjoy Arrogant Bastard in the Badger Hill taproom on August 23rd, but we're hosting a ticket giveaway on Tuesday, August 16th. Details below: