Account Feature: Alibi Drinkery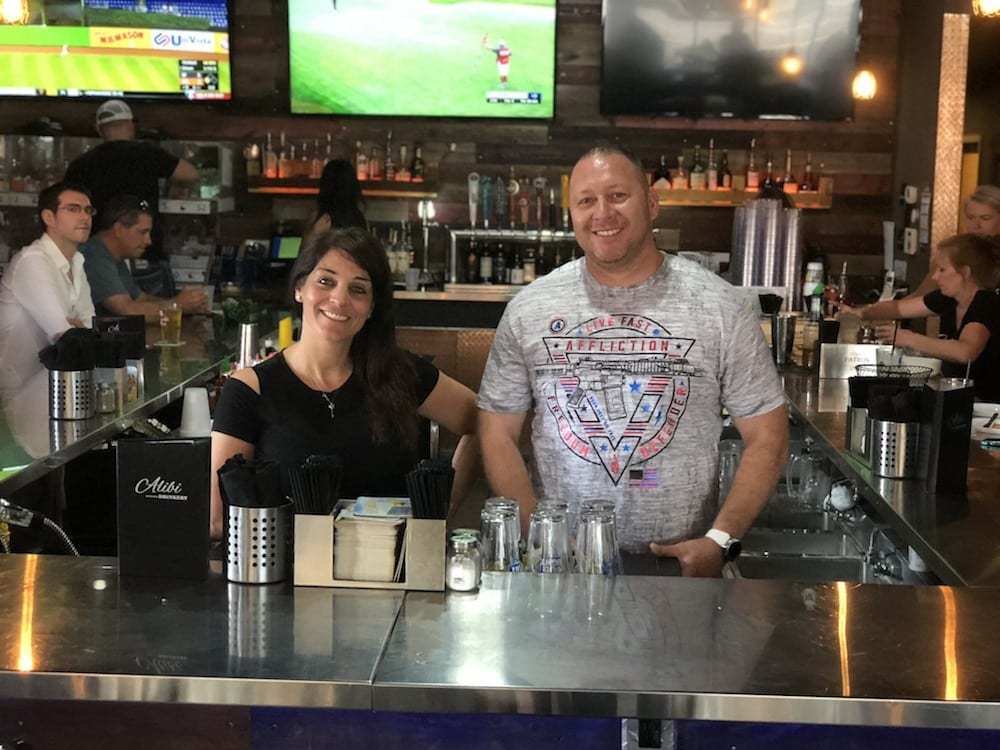 We recently sat down with Lisa Zarza, who co-owns and operates the Alibi Drinkery in Lakeville, MN with her partner Rico Baldazo.
Alibi Drinkery is a casual upscale sports bar, there are 14 TV's and 10 pull-tab boxes. The space has a vintage industrial design with Edison lighting over the bar, barnwood and steel, dark leather couches, and high wood tables adorned with the Alibi name. There is lots of seating both indoors and outdoors on the patio. They have plans to next year expand the patio to include a grassy patch and run the length of the building.
Alibi opened its doors six months ago on New Year's Eve, previously leasing a space in Farmington, MN. They did a fast day flip that included a full remodel all new staff, computer system, and menu:
December 5th – saw the space for the first time
December 7th – signed for the space
December 25th (Christmas Day) they took over
December 31st (New Years Eve) they opened
The remodel was a labor of love made possible by friends and family. And even after completion, the Alibi team is still very much a family – Lisa's son bartends and her future daughter-in-law also works there. The space has the same square footage as their previous space, but a much different layout with the patio and larger updated kitchen.
On any given day you will always find sports on the television, but there is always one playing funny videos or running their current events or promotions. They have a little something for everyone on their full menu so bring your entire family down – dogs are also welcome on the patio! They feature an awesome happy hour and stay open until 2 AM.
What is the best part about partnering with CCB?
We LOVE College City Beverage!
If it wasn't for Adam Redman, we wouldn't have been able to open. New Year's Eve rolled around – a Sunday morning – and we realized we forgot to order pints! So we called Adam, and "Yep, no problem." He went above and beyond bringing us what we needed to open as planned. We anticipated a certain amount, with our only marketing being all word of mouth and a little on Facebook two weeks prior to opening. When the doors opened, we were packed open to close with record sales! Adam was also very instrumental in the switchover as it was an insane transition between spaces.
He was super instrumental in the switchover it was an insane transition! Our current rep, John Peterson, is also fantastic to work with! Everyone at CCB has made the experience of working with them a great one and we are excited to continue on with our partnership.
What is your favorite beverage at on tap from CCB?
Currently on tap, Shocktop Sandy for sure – it has a great price point and it's delicious!