Account Feature: Creeksbend Golf Course
We sat down with Bryan Connelly, General Manager/Director of Golf at the beautiful Creeksbend Golf located in New Prague, Minnesota, to learn more about their business and partnership with College City Beverage.
Tell us about Creeksbend Golf Course:
We started in 1994 with the first 9 holes, opened the second 9 holes in 1995. It was originally farm country, we are in the original barn. There are parts that have been added on, but it is pretty unique and not something you typically see at a golf course. They originally started with the pro-shop upstairs and they operated as 3.2% bar selling hot dogs/brats and microwave sandwiches. They now feature a stocked pro-shop downstairs, with a full bar and restaurant upstairs. They also host special events in their beautiful upstairs.
In the winter we host a bean bag league in our upstairs as well, three sets of board, it's on Thursday nights with generally 40-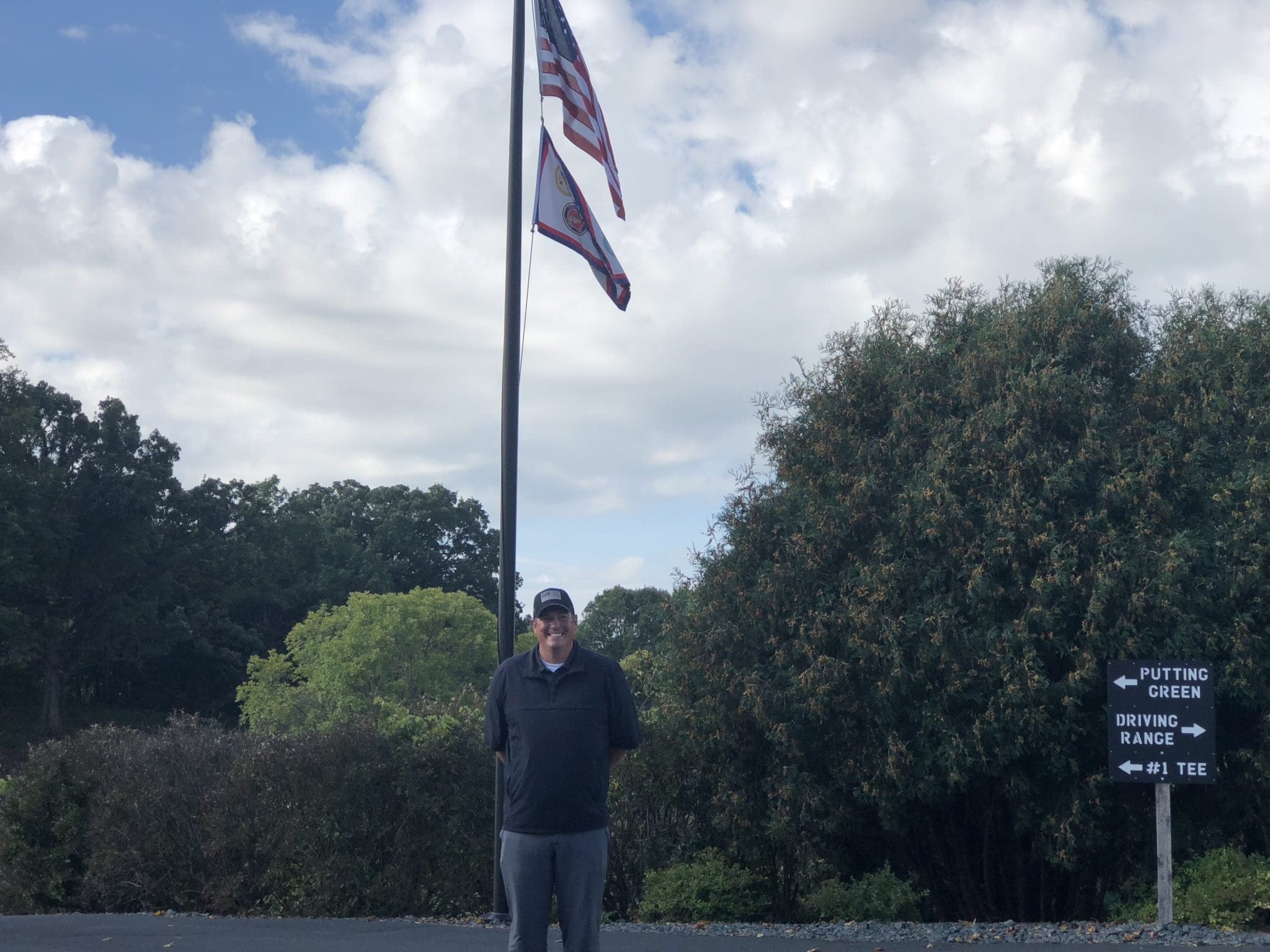 50 people who participate. We went to an 8 tap line, previously only having 5, you need to be able to accommodate those customers for our special events. But generally the majority of our business is done from March to November which during that time we host a lot of annual tournaments that are fundraising events along with a few others. I would say 1-2 a week during the peak season.
I started in 2006 and I am the General Manager/Director. I get to hear about everything last and I get to sign the checks. I get to work with a lot of great people from the food and beverage industry to the golf industry to overseeing the grounds – my job is very wide spread. We have 5 full time staff people, during the seasonal year we have 60 people total. When you love golf with a passion and also enjoy the hospitality side of it with the food and beverage industry it's really great.
What's it like working with CCB?
I've been working with CCB since I started here in 2006. So, for awhile. We've worked with a few different reps throughout the years, but we love partnering with CCB.
In this industry we can have it all, a lot of times when we are taking orders from our customers it can change last minute. For example, we have an event coming up where we needed to change the type of kegs after the orders had already been placed, thanks to our reps good service we were able to get the kegs we needed for the event. Our customers changing their mind, we have to be accommodating on our end which puts pressure on CCB's ends which is why we need to keep that relationship really good.
In the past, we've had issues where if something gets missed CCB has been accommodating and I was able to drive to Dundas to get what we need or they were able to run it out to me.
What is your most popular CCB product?
Michelob Golden Light on tap is the best beer we have. Personally for us, Michelob Ultra has been our second strongest beer in glass or aluminum bottles.
Tell us about your experience and participation with Folds of Honor:
We have a lot of military people who play here, I have family and friends in the military. We understand what the flag means – freedom isn't free. We put a flag pole in right out front, and proudly display that. It really hits home for us, we really wanted to give back to something that we feel strongly about.
We took part in the Folds of Honor golf tournament which was held at Hazeltine National Golf Club in Chaska, Minnesota. You can get so emotionally tied up in the stories you hear while you are there. We were happy to raise money and donate as much as we could, I wish we could've raised more and next year we will. To see what the money goes to and hear the stories on how it makes a difference for those people, scholarships for the families of wounded or fallen soldiers, it means the world to them. Our members were proud to be a part of our club who is taking part in this. We had other clubs that weren't participating, but called and asked us if they could donate and how they could be a part of it. Our goal is to raise more next year and start fundraising right away.
During one fundraiser we auctioned off a Super Bowl neon sign to help raise money for Folds of Honor, but we primarily did our fundraising during our Ryder Cup tournament with New Prague Golf Club. We work closely with Cobra Puma which has Volition who works with Folds of Honor directly, and this past year at their national convention one of our staff members met and found out about the Folds of Honor efforts while they were there, not knowing about the efforts up here. So we actually had some of their product that we were able to auction or raffle off to help our fundraising efforts. It really tied together completely. A portion of that specific Coba Puma Volition apparel goes back to Folds of Honor. They were so proud that we partnered with CCB to raise money for Folds of Honor. We were the only club who participated in the golf tournament which just inspires us to raise more next year.