Account Feature: Hogan Brothers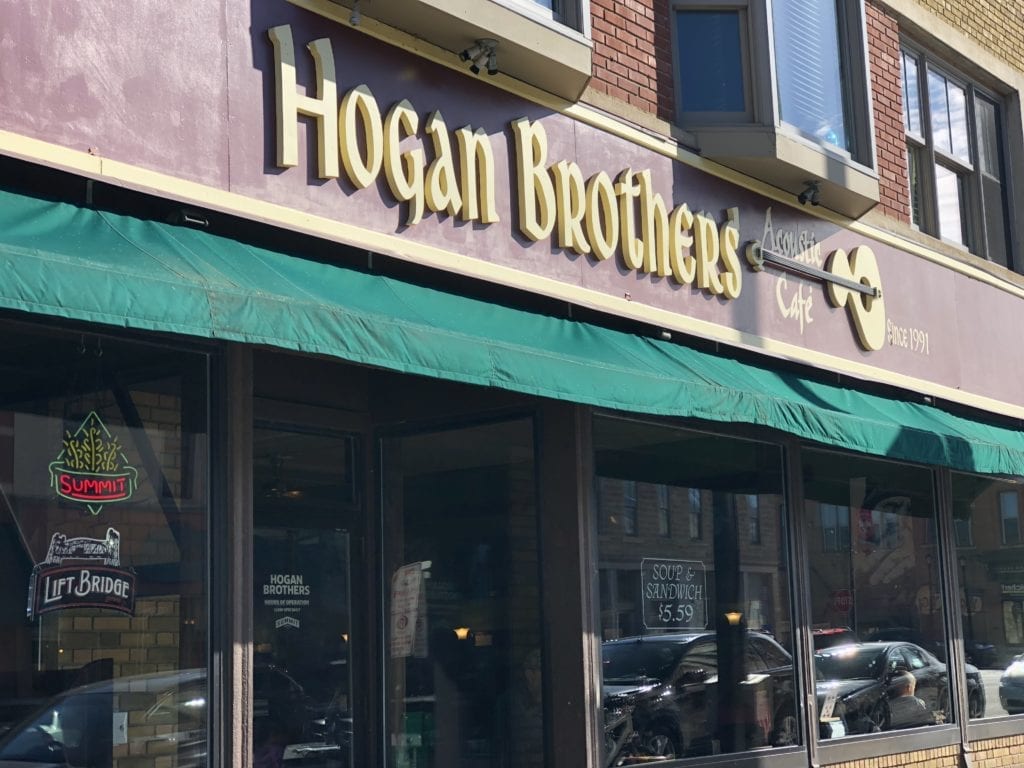 When it comes to sandwiches, Hogan Brothers does it best! Ask anyone around Northfield where the best sandwiches are and they will all point you in the direction of this Northfield staple. We recently sat down with the owner of Hogan Brothers to learn more about their business and relationship with CCB:
Tell us about Hogan Bros:
We started in the fall of 1991 right before the infamous Halloween snowstorm. And here we are 27 years later! Our original location was 405 Main Street space, but we outgrew that space and moved into the location we are at now. Our current space is twice as big and let's us have an in-house bakery where we bake our honey crack wheat buns and cookies!
What's it like working with CCB?
They have been great to work with! We have limited storage, so whenever we run out they are willing to run us over more product when we need it. It is great having them local. We have three beers on tap and Liftbridge Root beer. We only work with CCB and they have been the best!
In the 27 years we have been a part of the Northfield community, originally the summers were quiet and we thought we just had to survive and wait for school to start. Now with tourism and how downtown Northfield has been discovered summers are our busiest time of year. We look forward to opening the Reunion this spring and to be CCB's best customer with 24 tap lines.
What is your most popular CCB product?
Liftbridge Root beer mostly, but out of the beers the Summit is the most popular. We have Saga year round, and currently also have Oktoberfest. We stick to craft beers, and also have Shock Top as a lighter option.
Tell us what it's like working with your rep:
Our rep is John Peterson, he's been great! He knows the community and can direct us to the best products to sell. There was one time during a private party that John was very accommodating and set us up with the pumps, taps, and keg holders that we needed for the event.
What is your favorite thing on the menu?
Combo Hot Hoagie and Chili Blanco. Our most popular ice creams are Chocolate Peanut butter Rebel and Peppermint Bonbon. We sell a tub a day of each of those. We go through fifty tubs a week of ice cream in the summer!