College City Beverage Trade Show 2015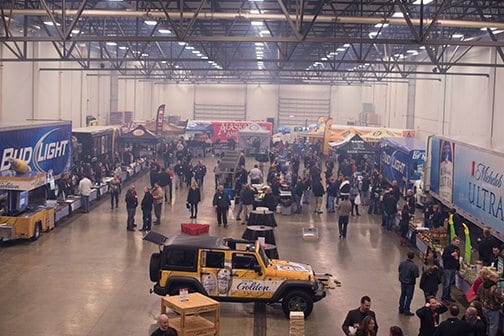 Our warehouse is normally occupied by semis, employees, and a lot of beer. Last Monday night, we had all of those elements, plus a couple hundred of our favorite people, some delicious grilling, and even more beer. Our 2015 trade show was the first event of that caliber that we have ever hosted, and it was a hit!
The night started off with enough hard work that we definitely earned ourselves a beer or two. After shovelling an avalanche of snow off the semis, we pulled them into the warehouse to serve as the backdrop for the event. Then we got to work setting tables, booths, grills, beer pong, and more while we awaited the arrival of our guests. The guest list included all of our awesome accounts, including owners of bars, restaurants, and liquor stores.
When not chowing down on teriyaki chicken kebabs or playing giant jenga, attendees were invited to sample products and tour the space. That's right, they were drinking beer while standing before an entire wall of it. Yeah, we know how to do Mondays right.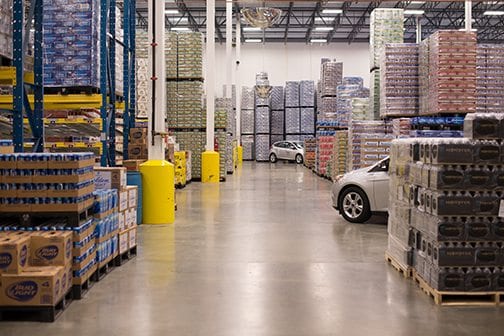 By serving each of our brews, ranging from Anheuser Busch to Badger Hill and everything in between, the night was more than palatable for all attendees. We are so thankful to serve each of our accounts, and Monday was the perfect chance for us to show our gratitude. Beer and food are better than thank you cards, right?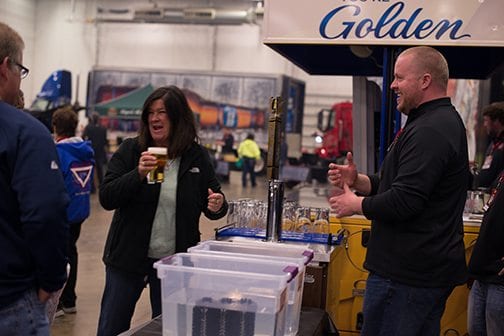 If you are a vendor and you, or your business is interested in sampling any of the brews we had available at our Trade Show event, just ask your beer consultant! We hope to provide all of our accounts with the latest in industry news and top releases. Juggling not included.