Day In The Life – Brandon King
Warm with whirring printers and natural light, the sign shop at College City Beverage is not a bad place to spend your day. It's here that you'll find Brandon King and Allison Shoaff hard at work.
The space is usually filled with music, whether it's top country tracks or Zumba specials. Brandon and Allison alternate who gets to pick the day's tunes.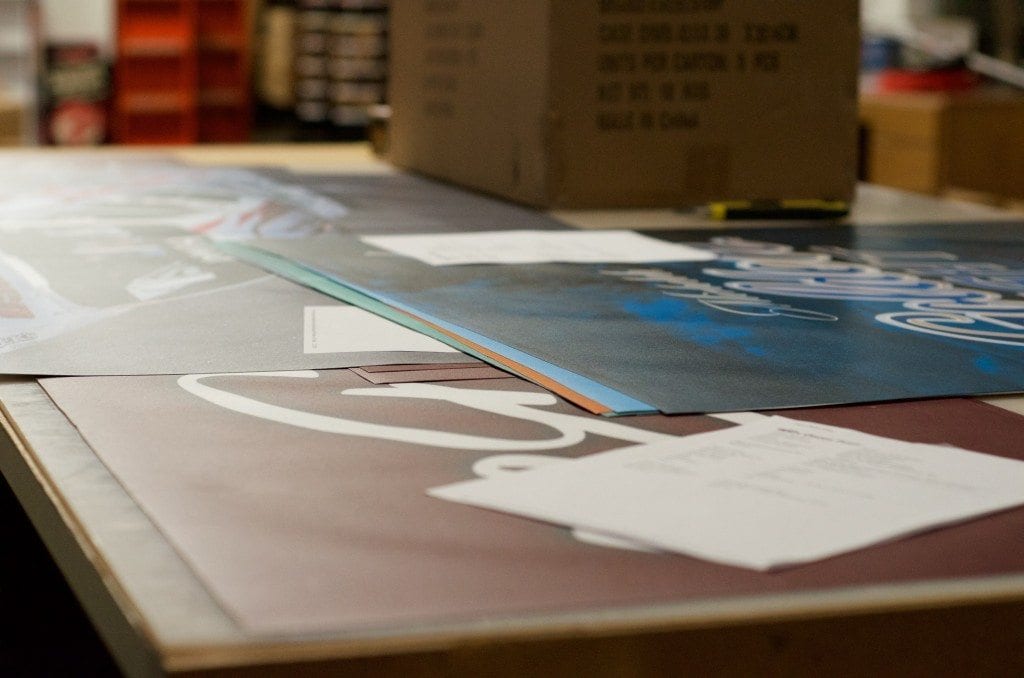 Brandon describes the environment as, "Me and Allison in the sign shop, making stuff happen."
And, they really do make stuff happen! In November alone, they completed over 600 sign orders, and another 1K the month before.
These orders include items such as event promo posters, price points for liquor stores, beer lists, table tents, menus, business cards, banners and billboards, cooler wraps for liquor stores. The team is also responsible for creating "just about anything a bar needs," from a beer of the month sign to a band calendar.
Sign orders are communicated from individual bars and liquor stores, to their account representatives, and finally to the sign shop. The sign team then has to sort out all the measurements, copy details, and graphics. After some back-and-forth regarding the sign, it's sent off to print at one of the massive printing machines just yards from Brandon's desk.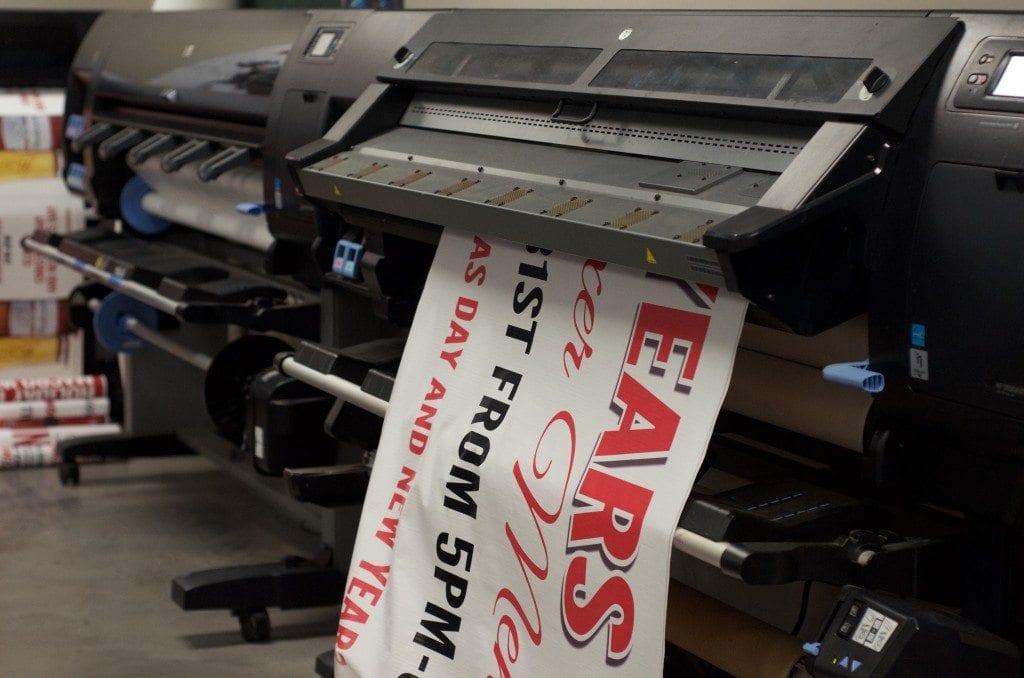 Brandon says one of the biggest challenges with graphics is all the options. To make the process easier for accounts (bars and liquor stores) and account representatives, he has to identify which types of graphics are the most effective and propose only those. If Brandon doesn't use his expertise to whittle down the options, people can become overwhelmed by the options and have difficulty making the right choice for their business.
Brandon elaborates, "I just try to keep everything as simple as possible so everyone can focus on their jobs. We want to make graphics happen fast, efficiently, and accurately. We try to focus on that and creativity."
One of Brandon's favorite types of media to work on is digital boom boards. He creates short animated advertisements that get played on accounts' TVs for 15 seconds or so. Because he can only create these ads for accounts who already have the TVs and software installed, they are a rare treat in the sign shop!

Next time you see our events on Facebook, or check out the beer menu at one of our accounts, send a shout-out to Brandon and Allison in the sign shop!