Kings Of November
We are proud to announce that in November, we recognized four Kings of the Month: Megan Pelowski, Brendon Pagel, JW Hurst and Jeremy Stadler! CCB is lucky to be home to such a talented, dedicated team of beer professionals. Get to know each of them below.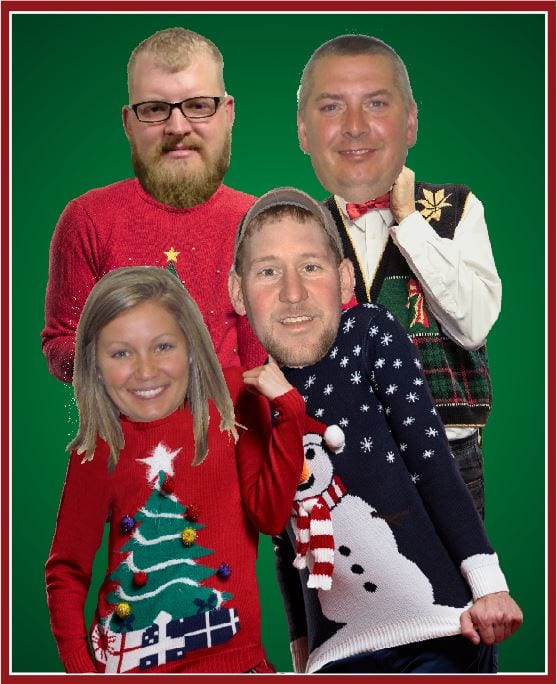 Megan Pelowski
Megan joined CCB on Saint Patrick's Day 2016 as an Off-Premise Beer Consultant. She loves meeting new people in her role and selling great products. Her go-to beer recommendation is a classic Bud Light (her favorite), though she also recommends Empyrean's Peanut Butter Porter. You can catch her watching Vikings games, playing volleyball, and hanging out with her family and her pup.
Megan has accomplished so much in such a short period; she has quickly become a competitive player in the sales department. She has an enjoyable and friendly attitude that makes her fit right in. Megan interacts really well with relief people; she covers all aspects of the job with them so they are not left in the dark when they need to cover for her. Megan is not afraid to call and ask questions when she has any. This is a sign she wants to grow and learn and doesn't let her pride get in the way.
Fun Facts: Megan's favorite vacation destination is Hawaii, but Bora Bora is on her bucket list. She loves Grey's Anatomy, and her favorite food is beer's best friend – pizza.
Brendon Pagel
Brendon, a Service Representative, joined CCB in 2003. His favorite part of the job is delivering beer! If you ask Brendon, he'll always recommend a delicious Summit EPA. Brendon likes to watch Gopher basketball games and hang out with his kids.
Brendon is a silent leader at CCB. Through his hard work and customer service, he stands out to his peers as a role model in the delivery department. Brendon also has a great communication with his sales reps; he has honest conversations–giving suggestions and listening. He works as a true team member with CCB and with his accounts.
Fun Facts: Brendon's favorite vacation destination is Lake Of The Woods. His favorite move is The Big Lebowski, and his favorite foods are celery and carrots.
JW Hurst
JW joined the CCB team in November of 2015 and works as a Delivery Assistant. His favorite part of the job is driving, and we think he's pretty good at it! JW recommends Budweiser and Bud Light because "they're good all the time." When he's not working with us, JW likes to hang out at home and watch Wild games.
For a quiet guy, JW's work ethic speaks volumes. JW stays on task and helps in any way he can. Comments from the drivers and helpers reflect how the delivery department thinks of JW as a leader and a solid performer.
Fun Facts: JW wants to visit Alaska one day. His favorite show is Family Guy, and pizza is his go-to food.
Jeremy Stadler
Jeremy has been a part of the CCB team for 11 years. He currently works in the warehouse; he says the best part of his job is his coworkers. Jeremy's go-to beer recommendation is Busch Light because "what else is there?". Outside of work, Jeremy likes to hunt, fish, and hang out with his family. He can also be found cheering for the Vikings.
Jeremy has transitioned from the delivery department to the warehouse without any hiccups; he does a great job in his new role. Without hesitation, Jeremy positioned himself as the warehouse team member that is ready and committed to the changing environment we have with the warehouse expansion.
Fun Facts: Jeremy's favorite vacation destination is Cancun. He likes to watch The Hunting Channel and enjoys a good slice of pizza.