May Kings Of The Month
Here at College City Beverage, we are pretty proud of our hardworking team. We recognize a few employees each month for their extraordinary work across all departments.
This May, we were proud to recognize Allison Shoaff, Jesse Sexter, Kyle Pleschourt, and Scott Feit. Read on to learn a bit more about them!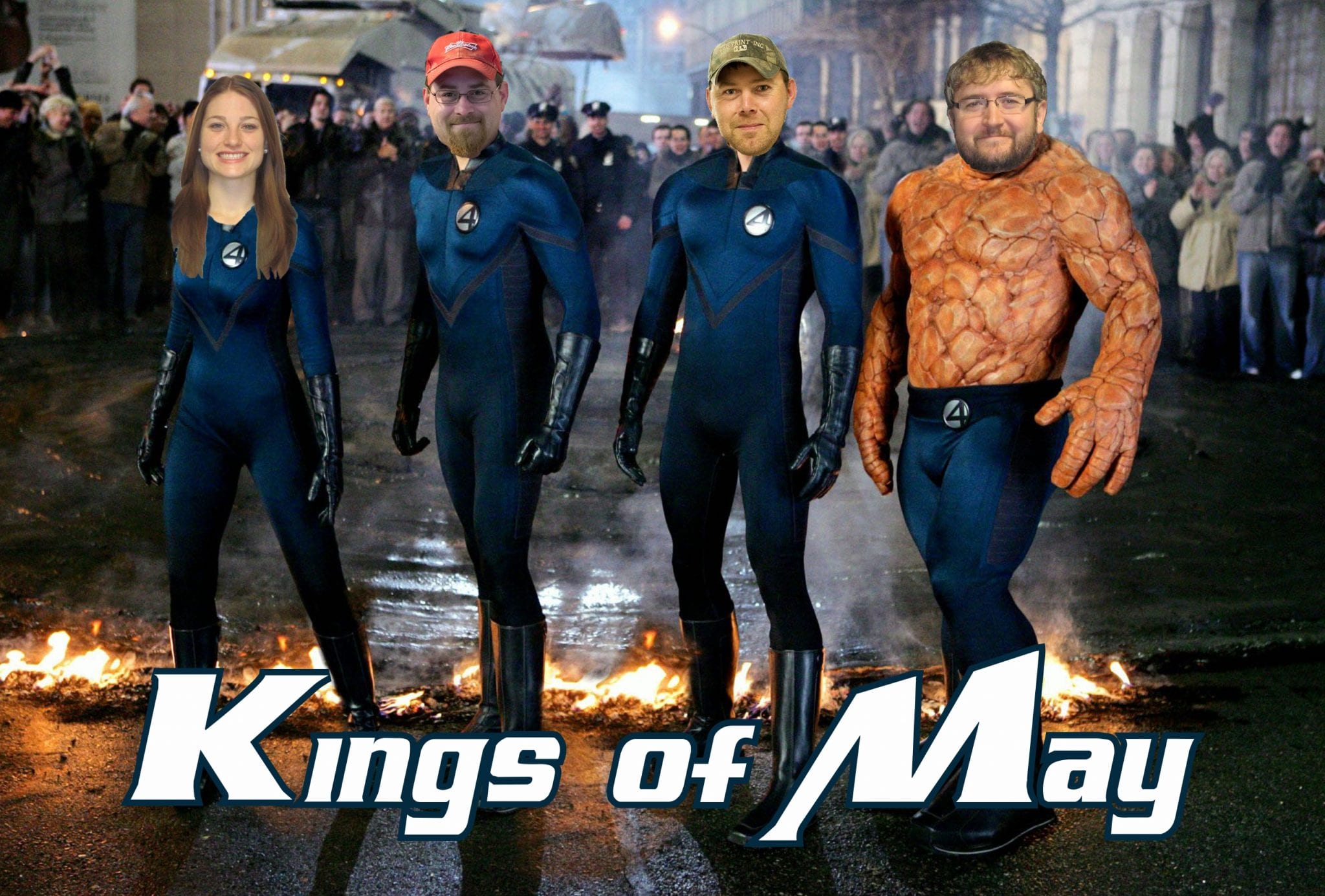 When did you start at College City?
Allison: I started at College City Beverage in October 2014.
Jesse: August 1998.
Kyle: 2002
Scott: December 2014
What is your job title?
Allison: Graphic Technician
Jesse: Driver
Kyle: Night Loader
Scott: Beer Consultant
What is your favorite part of your job?
Allison: My favorite part of my job is working with the sales team to create some outstanding Anheuser-Busch signage. I have a great sales team that make my job enjoyable and I have learned so much from them since I have started here. I also enjoy the ability to use my design skills and showcase what I can do and in return having the sales reps say "You're the best! Thanks Allison!"
Jesse: Building Displays.
Scott: Talking about beer.
What is your go-to beer recommendation and why?
Allison:  My go-to beer is Summit Summer Ale. It's a highly drinkable beer that's made for sunny days and summer nights. It's crisp, clean and it has the fruity aromas that I like. It's only here for the summer so you better get it before it flies by.
Jesse: Michelob Golden Light because its smooth!
Kyle: Budweiser, because it's the best.
Scott: Goose Island IPA and Bud Light. Goose is a solid IPA and it's good anytime. Bud Light has been my beer forever! Hence why I love my job
What is your favorite thing to do when not at work?
Allison: My favorite thing to do when I am not at work is juggling between doing my Zumba fitness classes and spending time with my boyfriend and family. I love having an active lifestyle that keeps me busy and my life positive.
Jesse: Watching wildlife off my deck
Kyle: Farm
Scott: My family rules my world. I love playing and eating snacks with the kiddos and going on dates with the wife.
What game will you be watching this month?
Allison: I will be watching the Twins baseball game.
Jesse: NBA
Scott: Stanley Cup followed by NBA finals.
What is your favorite vacation destination or what vacation destination is on your bucket list?
Allison: I have been on many vacation destinations in my life, it's hard to pick just one. I would have to say the Caribbean Islands. The water is very clear with a beautiful turquoise color and the white sandy beaches are amazing. Pictures can never do it justice. You have to go there and experience it for yourself.
Jesse: I would like to go to Alaska someday
Scott: Playa Del Carmen, Mexico
What is your favorite TV show or movie?
Allison: I do have a few shows that are my favorites: Once Upon A Time, Lucifer, Empire and Game of Thrones.
Jesse: M*A*S*H
Kyle: Fast & Loud
Scott: South Park…I'm immature.
What is your favorite food?
Allison: My favorite food is anything Italian cuisine. Specifically Homemade Lasagna with Sausage and Fresh Mushrooms or Creamy Alfredo Tortellini with Sun-Dried Tomatoes and Fresh Basil.
Jesse: Pizza
Scott: Chicken tenders and Shells and Cheese!
Thanks to our team for their great work and positivity!