Meet Jon Pumper
When Jon Pumper joined College City Beverage 8 years ago, he sold 3.2% beer to grocery and convenience stores. Since then, he's worked in just about every sales route and nearly every territory possible.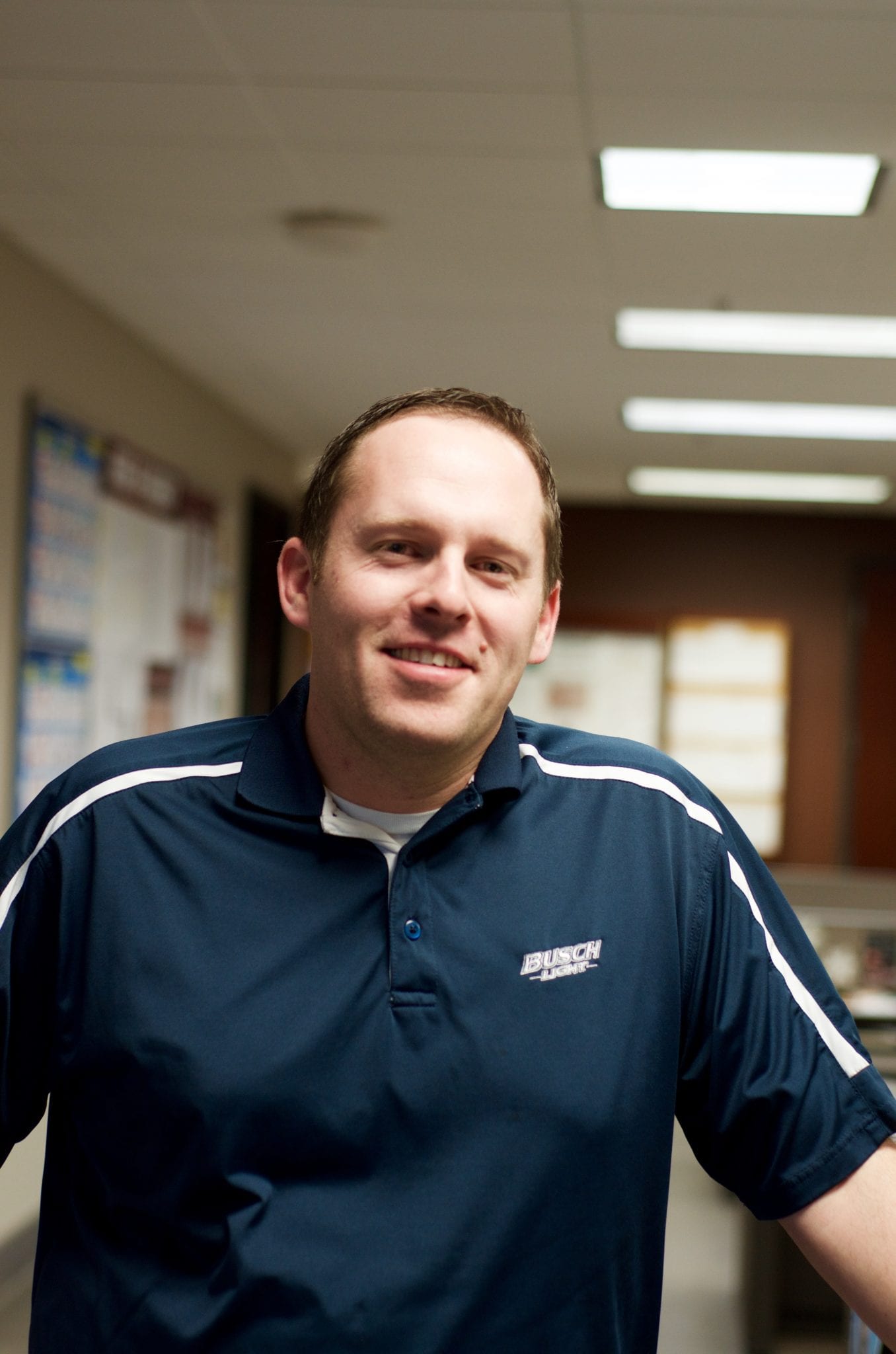 Now, as one of two Off-Premise Managers, Jon Pumper works with a team of salespeople in College City Beverage's northwest territory. His main job? Get great beer onto the shelves of great liquor stores, gas stations, grocery stores, etc.
Thanks to Pumper's history with so many of the valuable accounts we distribute to, he understands the demographics in each territory. This helps him know what kind of beer they drink, when sales are slow in an area, etc. He can then use that experience, coupled with data, to help his sales team adjust to certain scenarios and better serve their accounts.
Pumper's one tip for his sales team is to stay organized. "It's the only way you can stay ahead in your job, otherwise you fall behind and it's hard to catch up. Always stay educated on our product."
He also recommends that, when bringing new sales people into existing relationships, to always own up to mistakes and work to fix them right away. "It creates a more open relationship, and it tends to be more forgiving," he explains.
In addition to his roles as an Off-Premise Manager, Pumper is also a Key Activation Manager, which means he works with a large portion of the chains we distribute to (think Cub, Cashwise, and any other chain where beer is not consumed on premise etc.).
While the two aspects of his job overlap in some respects, they can also differ greatly. With chain establishments, Pumper does more of his work with corporate contacts than with store managers. He coordinates with Anheuser-Busch to ensure the same messaging and displays are properly communicated from the corporate level, all the way down to the individual stores.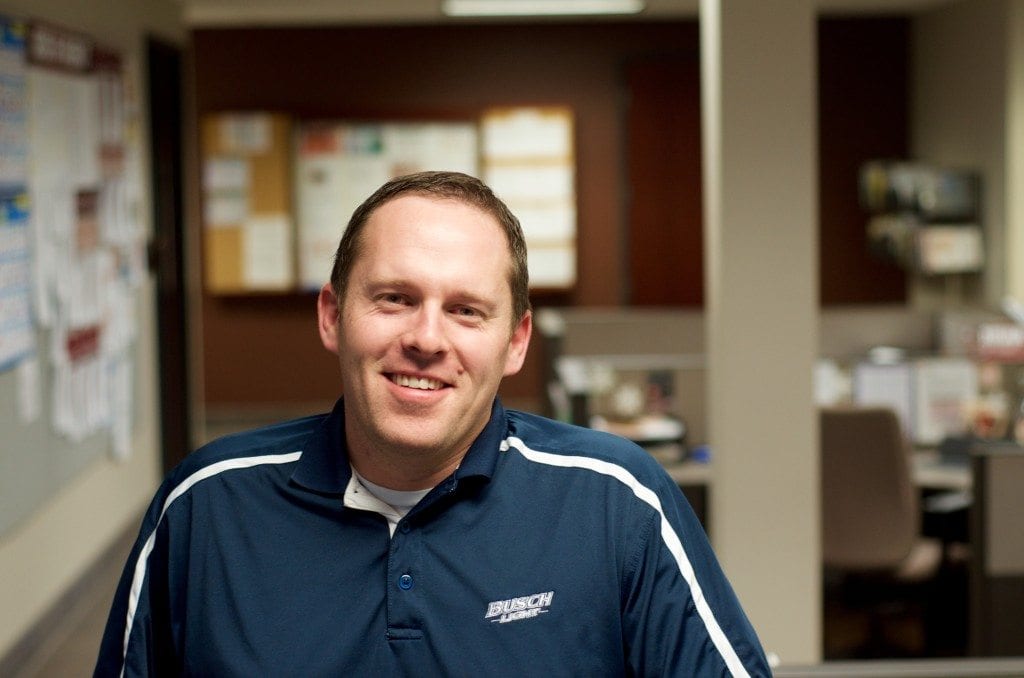 Pumper predicts that, in coming years, "I'll see a lot more activity in our accounts as far as what we do. Every day, we are getting more and more help in terms tools for our sales guys to help accounts grow." He says of College City Beverage, "We are going our own way and that might really help drive the market."
As some folks may have heard, Pumper was awarded 2015 Manager Of The Year. He says, "Having respect between a manager and a team member is really important." From past managers, Pumper learned that it's far easier for a manager and team to work together when "You are given a task, but you also get the freedom to get the task done in your own way."
Pumper appreciates the sense of collaboration between managers and their teams that continues to grow at College City Beverage. He explains, "I think there's a lot of respect for others' opinions. All sides are able to speak their minds, and it's okay to argue your point on something that matters for you."
We hope that, as our company culture continues to flourish, College City Beverage can further improve our service to accounts, and sell more great beer.