Meet the Team – Ben Bakken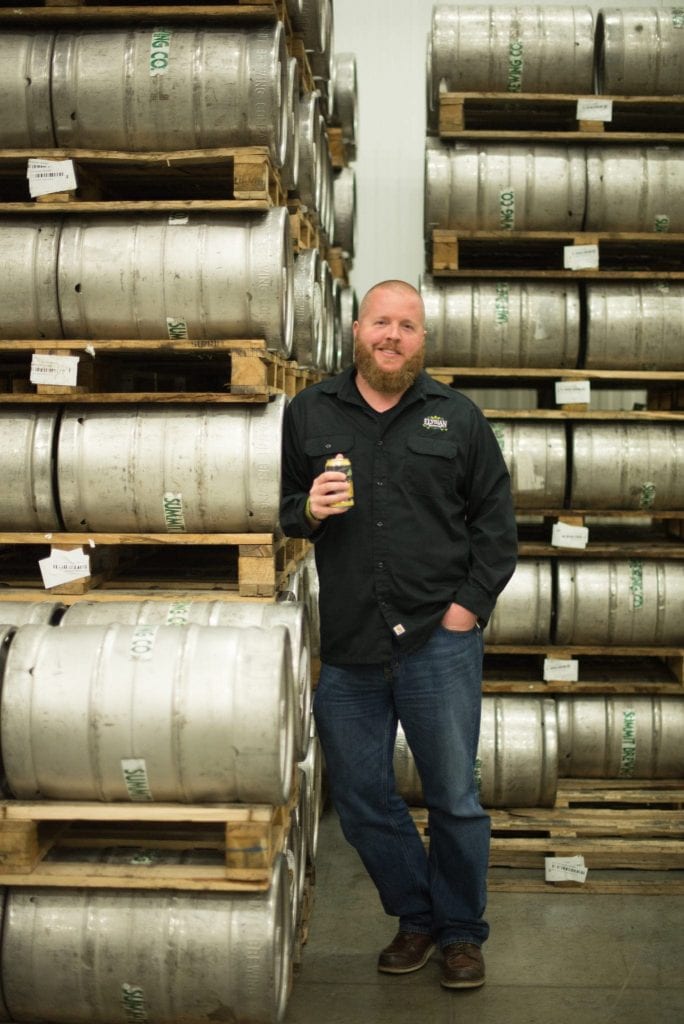 We'd like to introduce Ben Bakken, a Craft Beer Consultant with CCB. Ben is our King of the Quarter for Q2 2017 – a great honor well deserved for his exceptional work on the team.
We asked been to tell us about his position and how long he's been with CCB:
Ben has been with CCB for 11 years this month, he works with local and regional craft brands. His priority is working with the on-premise accounts and sales team. His role involves educating the team so they can better represent the brands in the market.
Ben lives in Wanamingo with his wife Bekki of 12 years. Bekki is a postpartum nurse at Mayo in Rochester. They have 3 beautiful children: Griffin (8), Gus (6), and Mae (8 months). A favorite family activity is traveling to the cabin in the summer and enjoying nights at home snuggled up on the couch. Ben also loves taking the boys out golfing when they can make time for it.
A typical day at work for Ben looks like:
Some office time in the morning – this time of year there is a lot of meetings with the craft brands to look at where they finished the year and estimate what their sales targets will be for next year. He then travels out to the market to visit with key accounts and the sales team. He gets to spend the majority of his time building relationships with people. He says that and visiting with people about the brands are his favorite part of the job.
A perk in working with national craft brands is that he has been able to travel to quite a few breweries. So far Ben has visited;
Odell
Oscar Blues
Tallgrass
Empyrean
Stone
Alaskan
Anheuser Busch
What asked what Ben finds most rewarding he answered:
Making long lasting relationship – collaborating between the brewery reps and our sales team. "We've been lucky enough to see most of our breweries grow – it's exciting for us"
Overall Ben loves his job and College City Beverage (who wouldn't love this job!?). He says, "the family feel of CCB is great – they take good care of us. There are plenty of long-time employees (which says a lot for this company) and I've built great friendships. They make a point to include families and spouses in events which makes it extra special. My kids love being a part of of the CCB company as well."
Thank you, Ben, for being the team player you are. We are lucky to have you!