Meet The Team – Mike Rustad
College City Beverage has been lucky to have Mike Rustad on our team for the last five years, but we might be even more fortunate for the depth of experience he brings to the table. Rustad has worked in the beer industry for twenty years, including a stint in special events marketing at Anheuser-Busch in St. Louis, which brought him across North America and to nearly every state in the US.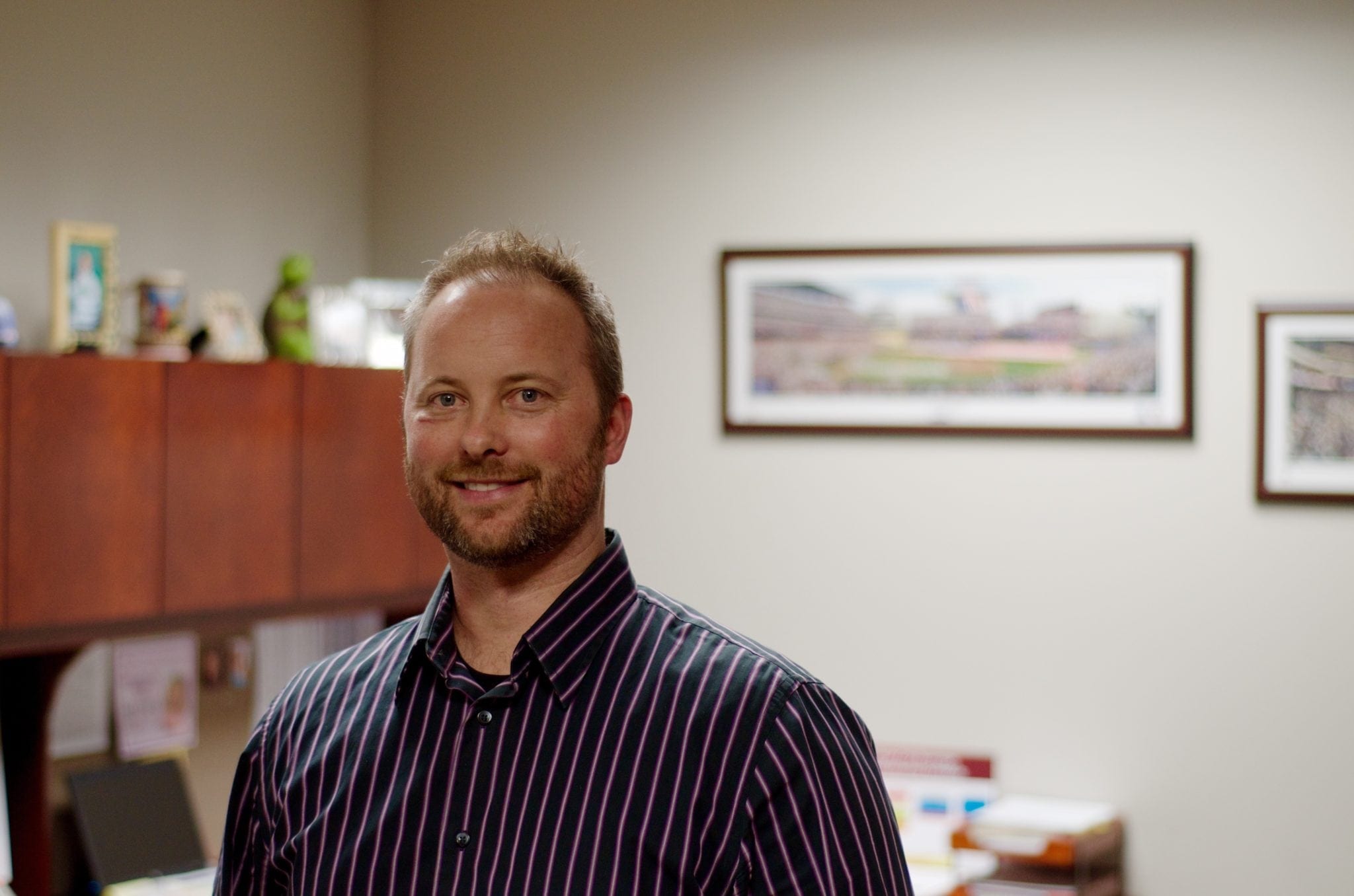 Throughout his career, Rustad has worked in delivery, merchandise, sales, and brand development. Now, Rustad is the VP of Operations at College City Beverage. His typical week includes visiting with the delivery, sales, and shop teams. He also works on staffing, routes, hours, and the fleet. This work involves hearing his teams' input, training new employees, getting out into the field (he still holds a CDL, so he drives trucks from time to time), and so much more. To put it simply, without Rustad, there might not be beer in your fridge.
Recently, Rustad's job has also involved overseeing the expansion of our warehouse. With the square footage approximately doubling, Rustad is devising new systems for warehouse organization and efficiency.
Operations For Dummies
Rustad is in charge of Operations, but what does that really mean? Our work starts with product coming in from our suppliers throughout the week (think: Anheuser-Busch products, water, craft beer, your favorite local beer). We receive the product, check it in, complete inventory, and handle code dates. Then, orders come in from the sales side when bars, gas stations, and liquor stores place orders for specific products.
Night loaders will load the product in preparation for delivery. In the morning, the delivery team shows up and gets the truck prepped and head out. 18 routes (a set group of accounts where a driver delivers product that day) go out every Monday through Friday, serving around 1300 customers.
After the beer is delivered, a lot happens in the market (filling shelves, building displays, filling coolers, tapping kegs). The trucks come back to the warehouse empty, where our team cleans out the truck, empties pallets, and get it ready for the team to load it for the next day.
Rustad's job is to make sure this entire operation (see what we did there?) runs smoothly. That means he keeps trucks running, the warehouse clean, handles utilities, keeps the building up and running, temperature controls the warehouse, and manages rotation (ensuring the first product in is the first product out). Managing rotation means Rustad has developed a bad habit of checking dates on everything…even the milk at the grocery store.
What Do You Find Rewarding?
"The miles that we drive each week and the customers that we take care of, creating a safe environment, delivering some great products. Managing the sheer amount of product that comes through is impressive."
What Do You Find Challenging?
"Keeping a big building like this running smooth and good shape."

Next time you see Rustad, give him a high-five (or a pint of beer) for us!