Our Crowned King of 2nd Quarter 2021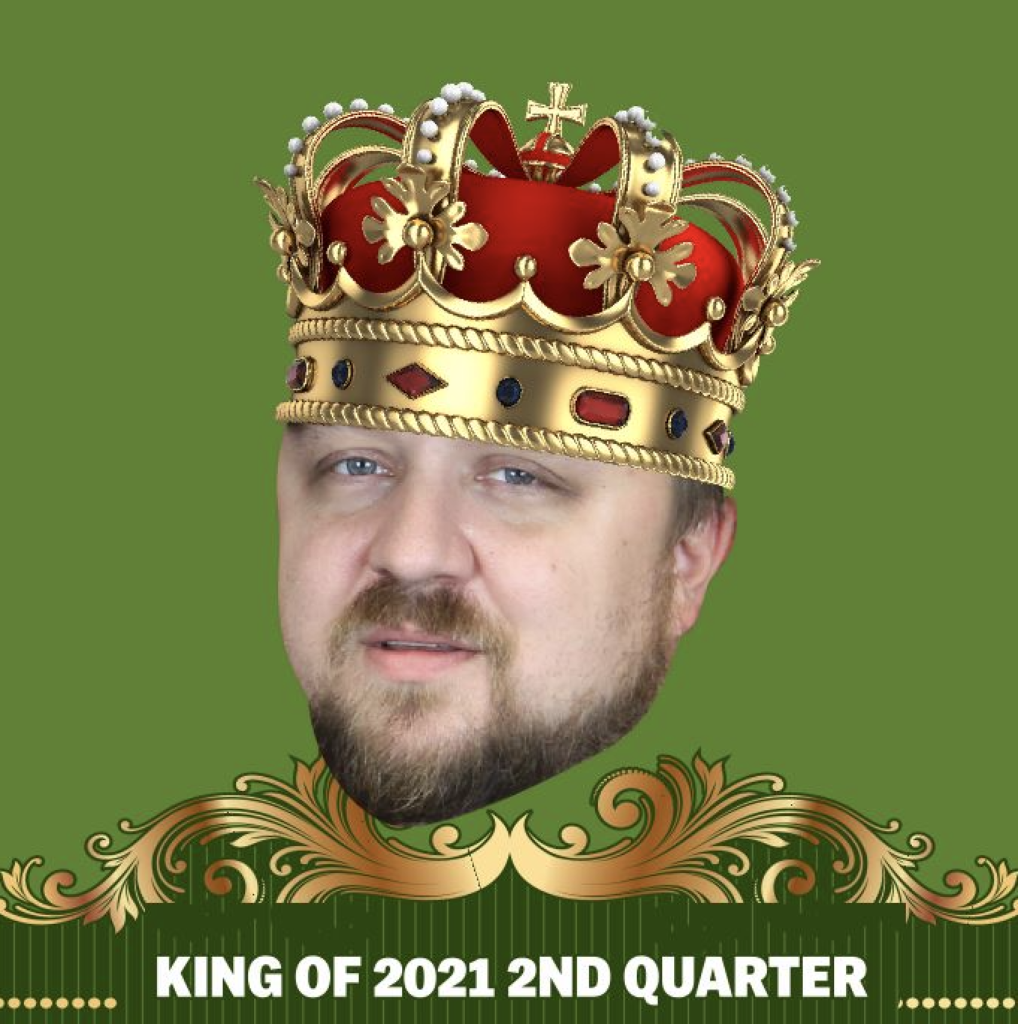 ERIC BONGERS
Positive Energy – Eric is always upbeat, friendly and greets you with a smile.
Driven to Serve – He is always willing to lend a hand or answer questions, whether it be drivers, delivery mangers, admin staff, fellow warehouse personnel or sales team members. Eric wants to help.
Caring & Compassionate – Eric is quick to ask how you are doing and if you need any help. He is very easy going and makes you feel comfortable asking him for help.
Passion to Grow – He is eager to learn new processes within Encompass in order to better assist everyone.
Accountability to the Team – Eric is willing to accept responsibility for everything he does, always strives to do his best.
Why??? – Eric is willing to help anyone and everyone. He is often pulled in many directions but resolves issues and communicates well with everyone.