Our Crowned King of June 2021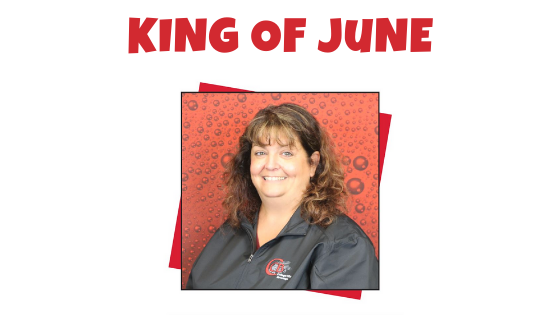 JUDY THOMAS 
Positive Energy – Judy is one of the friendliest individuals at CCB. She is always chipper and naturally puts a smile on other's faces because of her energy.
Driven to Serve – She is constantly trying to make things better for our delivery department and CCB as a whole. The work she did with Cub Foods to get them on EFT has made life much easier for our delivery department. She can and does help any one that asks or needs her help.
Caring & Compassionate – Judy is always asking how everyone is doing, not just to ask, but because she legitimately cares how "you" are doing.
Passion to Grow – She is not just content with what the job is, Judy wants to know how things work throughout each department so she can better assist each department on a day to day basis.
Accountability to the Team – Judy is very reliable and we know we can count on her to keep things running smoothly, working through hang ups and getting us ready to run for the next day.
Why??? – Judy is constantly trying to find ways in making lives easier for those around her. Truly a positive, hardworking teammate for all.