Our Crowned King of October 2023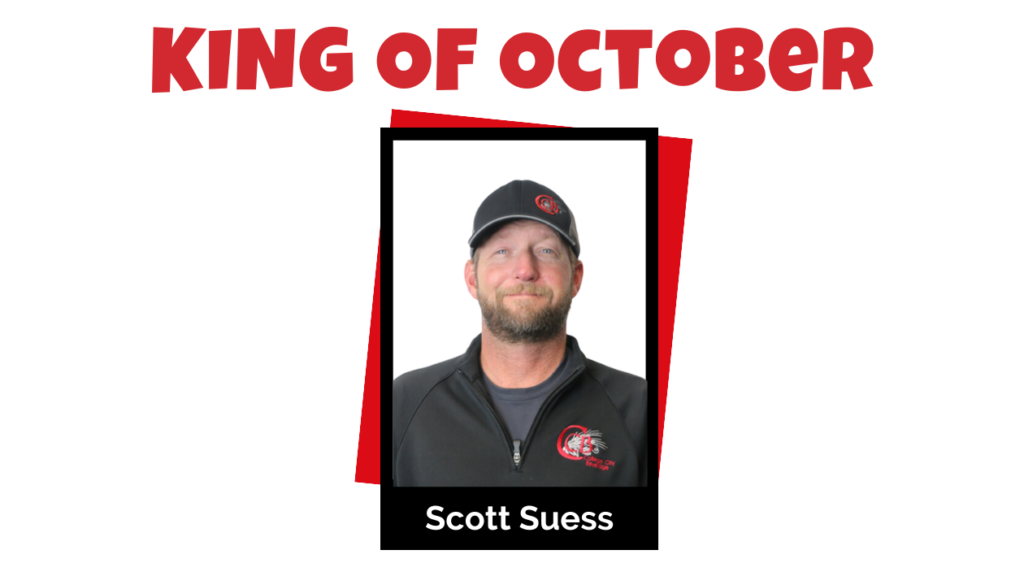 Scott (Doc) Suess  
Nominated by: Ken Malecha and Jason Scherer
Why? Positive Energy
Doc is one of our veteran drivers and knows the ins and outs of every aspect of the job. He is willing to teach others how to do things correctly, as efficiently and safely as possible. He makes an impact on all internal and external customers. Accounts meet him one time and remember the work he put in to get the job done. He's been a big help at Fitz's in Eagan. Jenny (from Fitz's) said, "Doc is by far my best driver." Doc always presents with his slight grin, gentle demeanor, and witty humor. If you need a little pick-me-up, check in with Doc, he'll get you there.