Our Crowned King of September 2023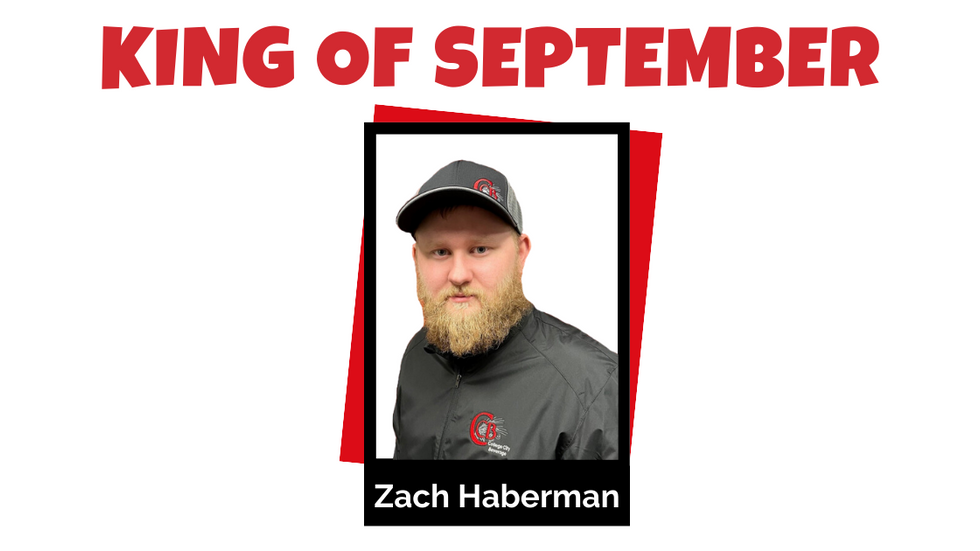 ZACH HABERMAN  
Nominated by: Tori Cinnamon, Jason Scherer, Ryan Sabyan, Kevin Kovak
Why? Passion to Grow/Driven to Serve/Accountability to the Team
Zach has stepped into a new route and has really taken the reigns on servicing the accounts. He has continued to exert great communication, follow through, and gets the job done correctly. Zach has taken extra time at accounts to properly rotate, and he communicates to the salesperson or ASMs when something doesn't look quite right. He has been reliable and committed to helping both the delivery and sales teams. He was a great help at the Renaissance Festival, putting in the extra time and continuing to be a team player. He is eager to prove himself as a top driver by asking how he can do things better and communicating pertinent information to whoever needs to be looped in. Zach makes sure to take his time while paying attention to every detail of the job.