Our Crowned Kings of February 2019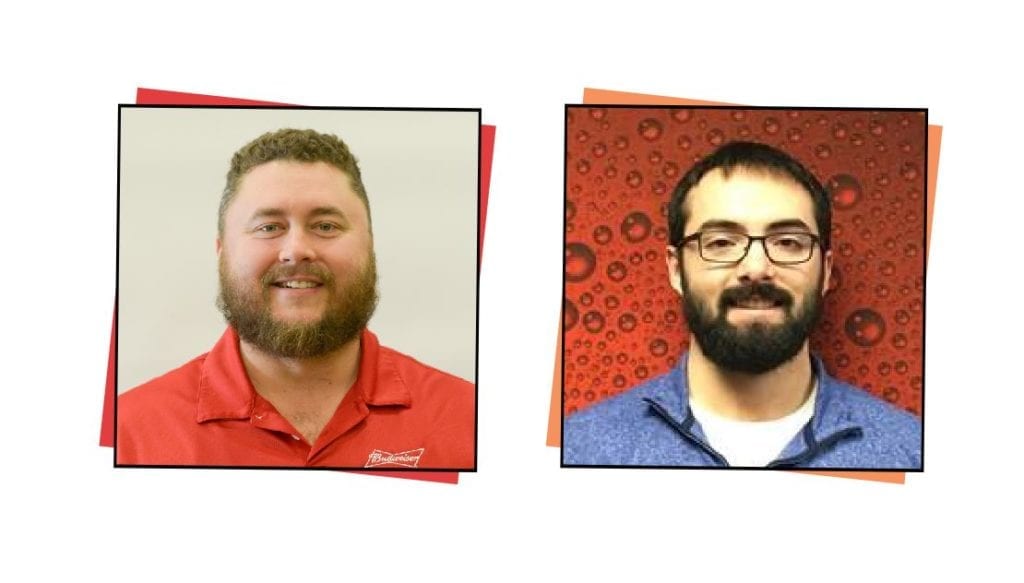 Race Hopper
Driven to Serve With the resent change in routes, Race has been asked to take on some of our bigger accounts like Valleyfair and Canterbury. These accounts are naturally more demanding and require more time and energy. Race is taking charge of this challenge & is looking forward to the opportunity to show us what he can do.
Positive Energy He is just a Friendly guy. Race is always supportive and positive, one of the most positive personalities around us.
Caring & Compassionate Race cares about his accounts and people. Angel at Muddy Chicken, can't say enough good things about him. He's got a big heart & is always willing to lend a helping hand.
Passion to Grow Race is excited about his new additions to his route and ready to take them on & grow these accounts even more.
Accountability to the Team We asked him to take on some important accounts for CCB & he wants them & wants to win at them. Race has grown leaps & bounds since joining the on premise team & holds himself accountable.
Why? He cares how He and CCB come across in the market. Race has great follow through & a great willingness to grow.
Chase Malek
Driven to Serve Chase comes to work every day ready to give CCB his all. Whether he's helping on the smallest route or is blindsided by a relief route upon entering the door. Chase is ready for whatever is tossed at him, he possesses a good old fashioned work ethic & prides himself on serving & doing the job the right way.
Positive Energy Chase doesn't possess negative energy or cop an attitude. He is always a pleasure to deal with.
Caring & Compassionate Chase cares about every department here at CCB. When running a route, he wants his paperwork to be flawless in order to make Judy's job easier. When running relief routes, if he encounters an account that isn't showing up for delivery or is delayed in providing payment, Chase will stick around as long as possible to ensure delivery. When there are questions to be asked, he calls management and/or sales to keep everyone in the loop and to "get answers". Whether it be equipment or the route in general, Chase cares about all facets within the CCB family.
Passion to Grow With his willingness to do the job as outlined in the employee manual (to perfection), Chase has shown in his short time here that he has an intense "passion to grow". Chase asks questions even about things that are not his job because he wants to learn and understand everyone's position/stance within the company.
Accountability to the Team Chase will go to all lengths to be accountable to both the customer as well as CCB and his teammates. He understands his role in this team.
Why? In his short time here, Chase obtained his CDL in a very short amount of time, has been more than willing to run any route thrown at him, will go on any route asked of him (no matter case count), all of this without complaint or issue. He is a very pleasant person to be around & is lauded as one of the hardest working guys on the trucks, executing his job to perfection and doing things the CCB way.