Our Crowned Kings of February 2022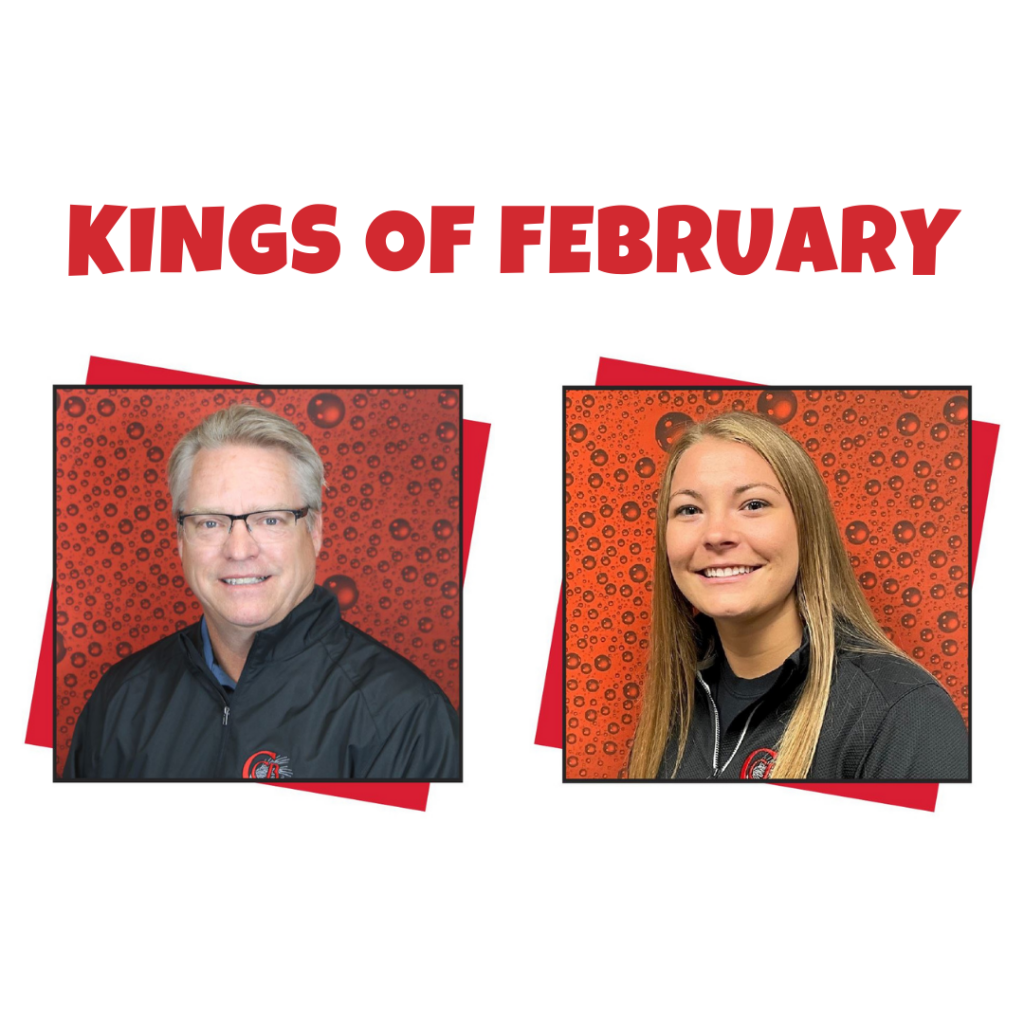 KENT STORLIE
Positive Energy – Kent always comes in with great energy, a hello and ready to go to work.
Driven to Serve – His accounts have the "Look of The Leader." He gets the job done from start to finish.
Caring & Compassionate – Kent is a great mentor to the younger sales reps on his team. He has good relationships with his accounts and wants them to be successful.
Passion to Grow – He goes the extra mile when selling the whole book, always looking for the next display, placement, opportunity; he covers it all in this ever-growing C&G Market.
Accountability to the Team – Kent takes care of both internal and external customers, making sure the job is done right.
Why??? – Week one execution he gets the job done every time, he is a Rock Star at it.
CARLY OZMUN
Positive Energy – Carly always has a smile on her face. She has immersed herself into the delivery department since her arrival this last summer. Carly is a person people genuinely enjoy being around.
Driven to Serve – She is constantly trying to improve her accounts (Total Wine), whether it's keeping our vast portfolio rotated on a consistent basis, scouring the stores regularly for expired products, to keeping our products as visible as possible to the consumer (at least as much as Total Wine will allow), Carly performs her job with the account and more importantly with CCB in mind.
Caring & Compassionate – Carly is a very caring individual who people enjoy sharing their personal lives with.  As mentioned previously, she genuinely cares for those she works with and takes interest in what others do.
Passion to Grow – She has expressed interest in potentially moving into delivery at some point, and wouldn't balk at moving into other positions within the company either. Carly will often insert herself with helping deliver into accounts other than Total Wine's, helps often in C&G merchandising, and has expressed interest in possibly acquiring her CDL.  Carly is a very motivated individual who wants nothing more than benefit our Company in any way possible.
Accountability to the Team – If Carly makes a mistake, she will not only admit her fault, she will analyze her mistake to learn from it.  She strives to be the best version of herself and knows that this can only be done by being honest with herself and to those around her.
Why??? – Her willingness to communicate across all departments to help in the companies success shines through on a normal basis.  She covers all bases and does an excellent job at it.