Our Crowned Kings of July 2022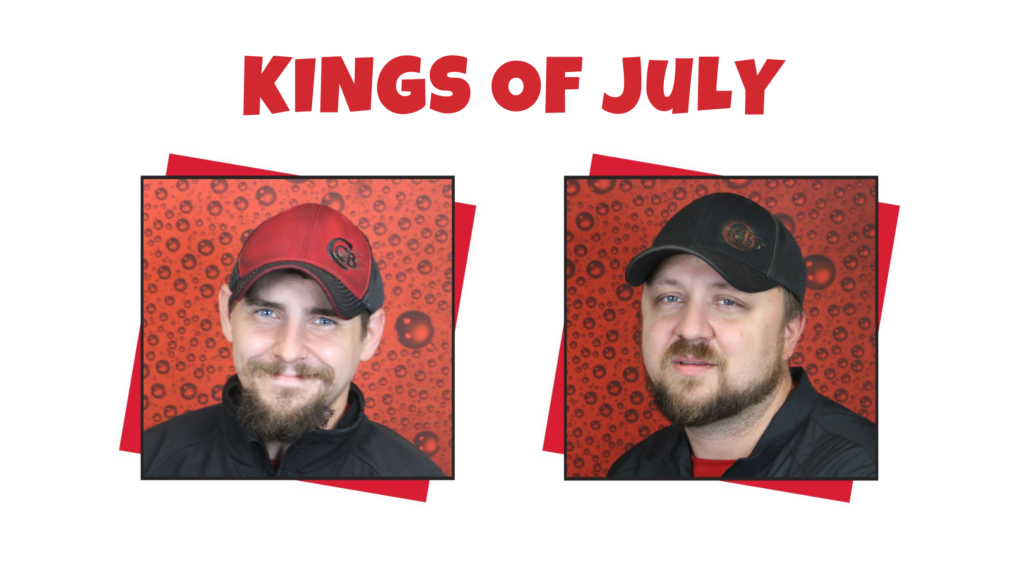 CHAD MORTLAND
Positive Energy – He is well liked by his fellow coworkers and is generally in an upbeat, positive mood.
Driven to Serve – Chad is a very dependable employee. He is willing to do whatever is asked of him and goes above and beyond in terms of working extra hours even when that entails the weekend.
Caring & Compassionate – He has shown on many instances that he cares very much for his coworkers. A very compassionate individual and it shows.
Passion to Grow – Chad is willing to go above and beyond even if that means that it may cut into his personal time (the weekends). He has expressed interest on a consistent basis of growing within the Company.
Accountability to the Team – Chad is never afraid to admit his mistakes. He is accountable to himself as well as his Team.
Why??? – He has really gone above and beyond over the last few months.  He is willing to work just about any time he is asked including weekends, sometimes willing to pull double duty.  He will answer his phone on the weekends to pull a route if needed.
ERIC BONGERS
Positive Energy – Eric is always upbeat and ready to work.
Driven to Serve – He has been essential with the forecasting and prep work for Special events, i.e. TCSJ at Canterbury and Rib Feast, with allocating and building event orders this season.
Caring & Compassionate – Eric genuinely cares that his participation in a job is done right and wants to help.
Passion to Grow – He is always asking questions to make sure he understands when OOS are arriving and working through the allocation processes.
Accountability to the Team – Eric is accessible any time, even off the clock to assist in problem solving.
Why??? – He is the glue that holds the ordering and building processes together for the warehouse.