Our Crowned King of July 2023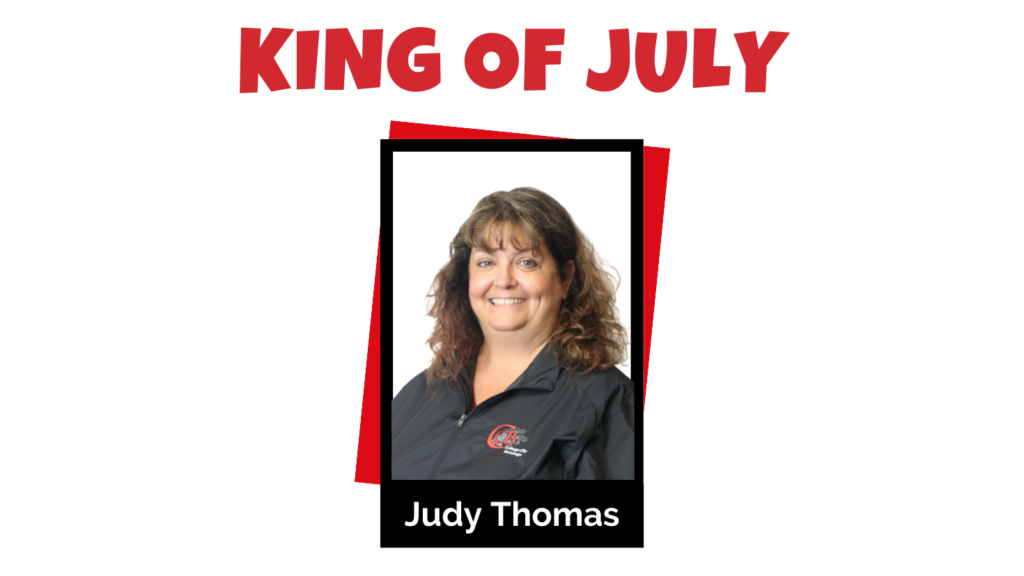 JUDY THOMAS  
Nominated by: Ben Bakken, Jimmy Heintz, Adam Redman, Ryan Sabyan
Why? Positive Energy, Driven to Serve, Caring & Compassionate, Accountability to the Team
Judy is an asset to all of us at College City Beverage! Communication is King in our business, and we can always count on Judy to respond promptly whenever issues arise. Setting up new accounts, managing ownership changes, fixing an invoice, AR issues… the list goes on. Each week the delinquency list keeps growing, and she manages to maneuver these accounts from "on hold" to "good" each day, just to make sure we are compliant with the state, even if it's after hours.  Judy does all the dirty work for us and makes it look easy. She's a great communicator with our customers, sales crew, and delivery department. Judy does it all with a smile on her face, even when it's probably ok not to smile. She consistently thinks of others before thinking of herself. Judy is a Rock for us all!