Our Crowned Kings of June 2023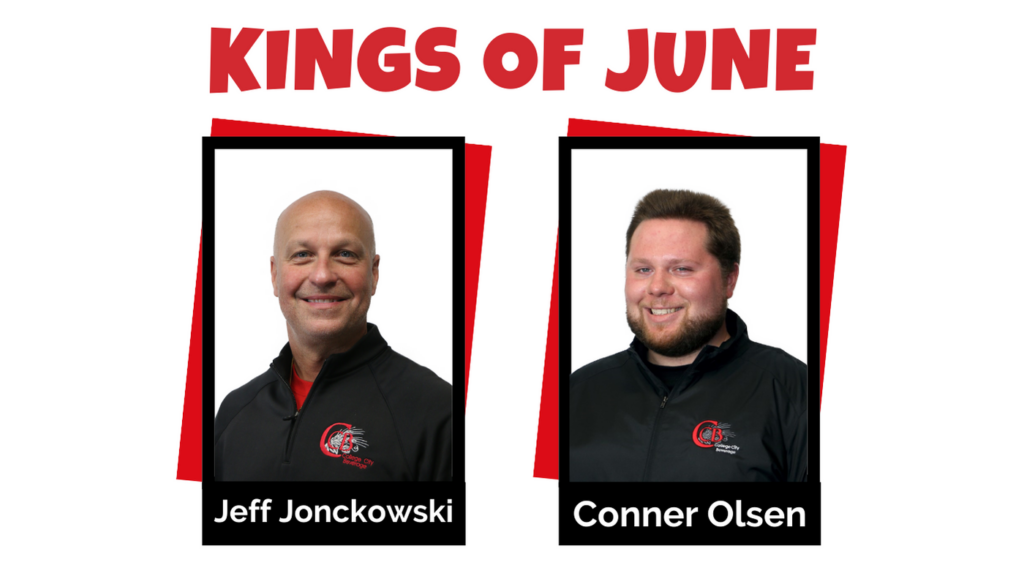 JEFF JONCKOWSKI  
Nominated by: Kenny Malecha, Jason Scherer, Ryan Sabyan
Why? Accountability to the Team/Positive Energy
Jeff has always been a top CCB performer. Kenny is always bragging him up, and If Kenny gives a guy the nod, you know he is your man. Jeff stops in to ask about other teams and how the reps are doing. Jeff cares about everyone in the accounts he goes to, big or small; they all get the same treatment. His Internal and External Communication is top-notch and always has been. He wants to make things better for the account and CCB. His positive energy and support are endless. Jeff takes his work very seriously and doesn't leave a job until it's 100% complete.
CONNER OLSEN 
Nominated by: Steve Gaul, Kevin Novak, Jeff Carpenter
Why? Passion to Grow/Driven to Serve
Conner has a strong Passion to Grow. He is ready and willing to take on whatever is needed for the greater good of the team. He follows our processes and procedures to the T and is always looking to learn new ways (he asks the why?) and how to become more efficient. He is a true Go-To Guy, hard-working, has a great personality, and is very reliable. He is Driven to Serve CCB and our customers as a relief driver by not only doing what is asked of him, but by constantly trying to go above and beyond with his level of service. The first thing he wants to know when he gets back from running a route is how he did and what he can do better next time. All in all, in a short amount of time, he has become a very important part of the Delivery Team.