Our Crowned Kings of October 2022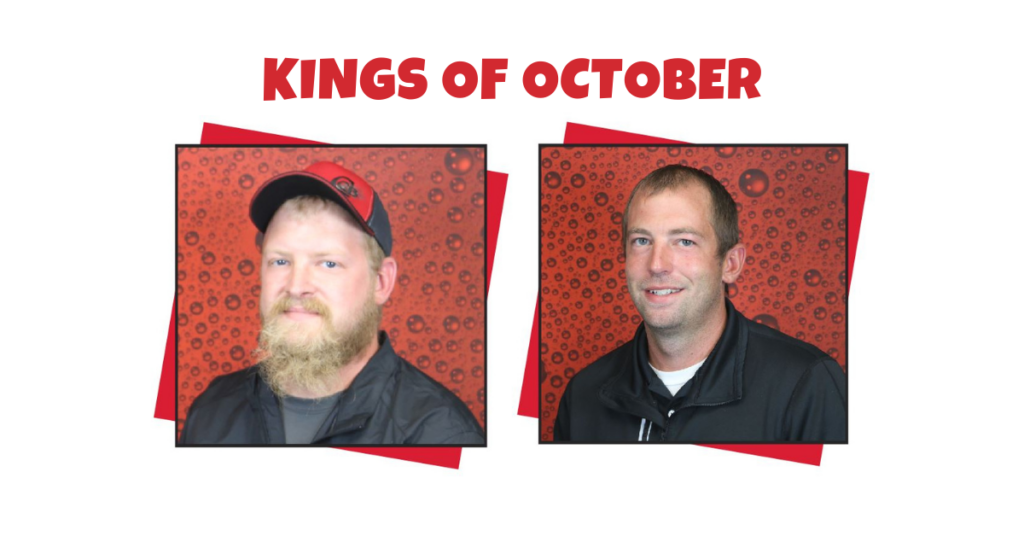 JW HURST
Positive Energy – JW is the strong, silent type that shows up to work ready to go and doesn't let the day-to-day duties or workload affect his attitude.
Driven to Serve – He is very responsive and ready to assist with the needs of other departments, even the over the road truckers. JW is very process driven and will continue until the job is complete.
Caring & Compassionate – He is always willing to step in and help others in all departments and gives feedback when needed.
Passion to Grow – JW asks questions when needed to make things better around him and for clarity in learning. He wants to understand why something isn't working right and tries to learn ways to prevent a repeat.
Accountability to the Team – He never passes blame on anyone, taking responsibility for any mistakes made and finding a way to prevent them from happening again.
Why??? – JW has really made a place for himself within the warehouse and we are grateful for everything he does. JW is reliability to a T!
MATT ZELLMAN
Positive Energy – Matt always has a positive attitude when he shows up for work. It appears as though there is nothing that gets him flustered. As said before, he has a quiet humor that he brings to work every day.
Driven to Serve – His market looks awesome!  Matt has great relationships with all of his accounts. He always has CCB in mind and his stores show it.
Caring & Compassionate – Matt has great "Group Me" communication and genuinely cares that his peers succeed. He's done a great job helping out with the new salespeople that have come on board.
Passion to Grow – Matt has been working with Toby on the spirits side, looking to help that segment grow any way he can for us.  He has the route to do it and is looking to take it on full force. Matt is eager to grow with the company in his curiosity with a management role someday.
Accountability to the Team – Matt finds a way to get it done. If we need some volume moved, we look to him. He thinks big, and when it comes time to move volume, he gets extra displays and end caps at Total. Matt has taken all of our ride withs; we've had a lot lately with our new brands we have picked up.
Why??? – We had AB in the market last week with the state meetings.  We told Matt we were planning on hitting up 2 of his accounts.  He took on himself and crushed it.  We spent a lot of time in the market getting ready and, when it came time to check out his stores, he had them completely ready to go. Matt has taken advantage of opportunities in the market due to the Breakthru mistakes.  He has stepped up his game and become a true leader of the off premise.