29 Random Acts of Kindness
Brittany Voth, our Brand Activation Manager, recently celebrated her 29th birthday. We don't always highlight birthday celebrations on our blog – but this one deserves to be shared!
Here is how she describes her day:
"I spent my last birthday in my 20s, doing random acts of kindness… 29 of them. Donating clothes to a women's shelter, planting a rose bush that someone else will enjoy, and giving gifts to the children's hospital were a few of my favorites. Spending the day giving made my heart so full and I'm so thankful for how blessed I truly am 💕"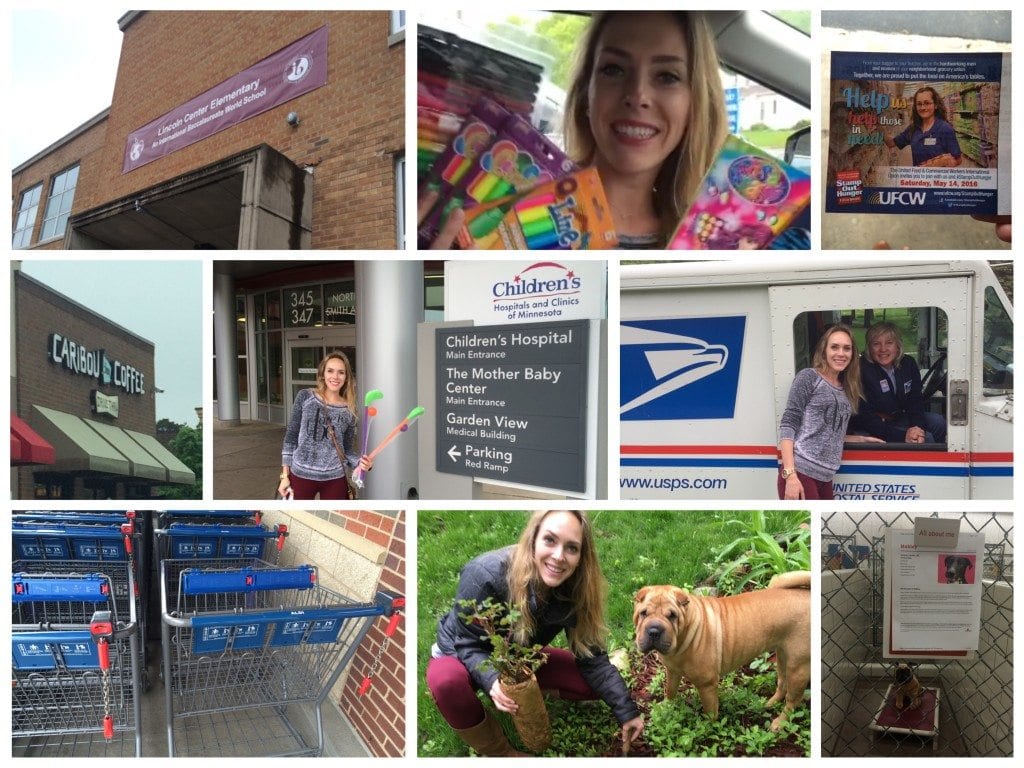 Her 29 random acts of kindness were:
✅ Buy a coffee for the car behind you
✅ Picked up litter on sidewalk
✅ Donate dog toys
✅ Donate $ to humane society
✅ Carry groceries out to someone's car
✅ Smiled at an elderly man (he winked back at me)
✅ Left quarters in Aldis grocery carts
✅ Donate a bag of food
✅ Gifted a couple scarves to a Somalian neighbor
✅ Opened the door for everyone today
✅ Read 3 books to a disabled boy, named Abdi
✅ Gave markers/ coloring books to Lincoln elementary school for special needs children
✅ Dropped off 20 presents to Children's Hospital in St. Paul
✅ Helped pregnant women w/stroller
✅ Gave a cookie to my mail woman
✅ Took Khaleesi (my pup) for an hour car ride
✅ Spent extra time w/someone random
✅ Paid 29 compliments to people
✅ Brought flowers to someone
✅ Left quarters for 4 "a soda on me"
✅ Give homeless guy clothes
✅ Donate clothes to a women's shelter
✅ Plant a tree
✅ Go to church and say a prayer
✅ Let someone cut ahead of me
✅ Let 29 people I love, know it
✅ Lave my dog extra kisses
✅ Gave my best friend an extra long hug
✅ Got someone else to donate
What have you done today?
Thank you Brittany for all you do! We are proud to have you on our team.