George Washington and the Great Pumpkin Beer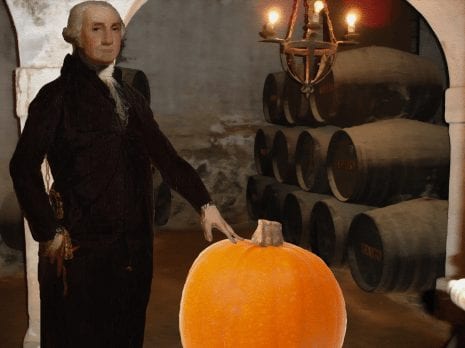 Did you know our founding father brewed his own beer? Pumpkin beer to be exact. George Washington's own home-brew calls for more outdated ingredients, like molasses. But, if you'd like to brew your own presidential-inspired beer, here's a link to the recipe: http://on.wsj.com/YB3yg3. Let us know how it turns out. In the meantime, give these great fall seasonal pumpkin beers a try.
Alaskan Brewing Co. – Imperial Pumpkin Porter: You haven't had a Fall beer until you've tried Alaskan Brewing Co.'s Imperial Pumpkin Porter. After all, what's a seasonal brew without a little pumpkin
Nebraska Brewing Co. – Wick for Brains: This Amber/Pumpkin Ale distinguishes itself by combining a straightforward, sweet pumpkin flavor with subtle notes of Cinnamon, Nutmeg, Clove, Ginger, and Allspice. If you're a big fan of a well-crafted pumpkin beer with a crisp finish, Wick for Brains is right up your alley.
Shock Top – Pumpkin Wheat Beer: This traditional Belgian-style Wheat Ale brew comes together with a combination of fresh, ripe pumpkins and a variety autumnal spices (Nutmeg, Cinnamon, and Cloves) for a distinctive seasonal taste.