Folds of Honor 2019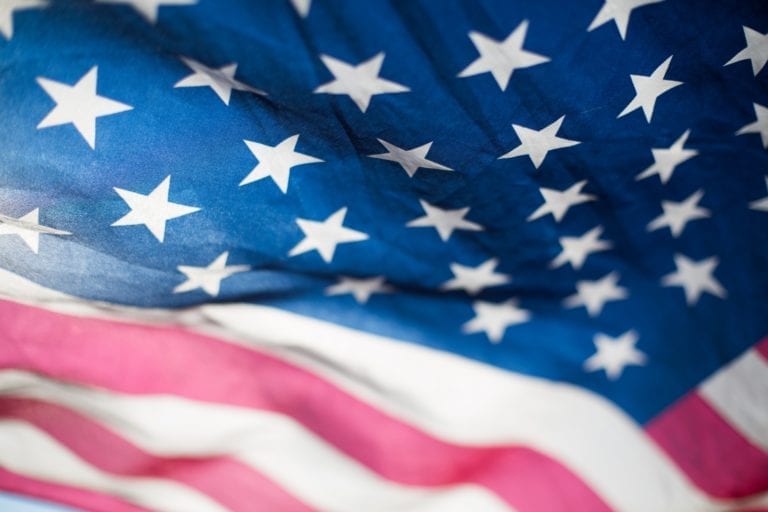 Folds of Honor is a scholarship program that provides educational support to children or spouses of fallen or disabled service members. Each year a Folds of Honor scholarship recipient is awarded a scholarship of up to $5,000 dollars. Last year College City Beverage and participating accounts raised over $20k for this wonderful program!
And we're doing it again this year! Donations to the program can be done a couple of different ways, people can either donate at one of our account locations listed below. For those who donate, they can sign their name on a Folds of Honor badge that they will be given at the time of donation and will then be on display at that location.
There are also a number of fundraisers happening as well. Firehouse Liquor and Dennis Brothers Liquorwill be doing grill outs to raise money, Firehouse will hold theirs on 6/21 and Dennis Brothers will be on 6/28. CreeksBend Golf Course also has a Folds of Honor Golf Tournament 6/14. Savage City Liquor will be doing a silent auction and sampling on 6/20 during Dan Patch Days. VFW Farmington will also be donating all charity proceeds during Dew Days to Folds of Honor. College City Beverage will be donating $1 of every case and $10 of every keg of Budweiser up to $10,000 sold from now until 7/12. The donation time period will run from Memorial Day to the end of July.
On Premise:
3rd St Post
American Legion St. Paul Park
Boxcar Bar
Brewsters Bar (Veseli)
Brewsters Cannon Falls
Cannon Golf Course
Carbones Burnsville
Creeksbend Golf Course
Doublewide Bar
Loggers Trail Stillwater
MarLea's Bar
Redman Club – Redwing
Reggies Bar
Shakopee Eagles
Stillwater Oaks
Vermillion Pump
VFW Cannon Falls
VFW Cottage Grove
VFW Farmington
VFW Lake City
VFW Northfield
VFW Owatonna
VFW Prior Lake
Off Premise:
Apple Valley Liquor
Arbor Pointe Liquor
Best Buy Liquor
Big Discount Liquor Burnsville
Big Discount Liquor South St. Paul
C&D Liquor
Carriage House Liquor
Cash Wise Owatonna
Cash Wise Waseca
Cellars Stillwater
City Sliquors
Cub Liquor Shakopee
Dennis Brothers
Elmo Liquor
Fareway Liquor Faribault
Firehouse Liquor
House of Wines Red Wing
HyVee Cottage Grove
HyVee Faribault
HyVee Owatonna
HyVee Shakopee
Jerry's Wine and Spirits
Liberty Wine and Spirits Stillwater
Lindner Liquor
Liquor Time
Lonsdale Liquor
Marketplace Liquor
MGM Dundas
MGM Prior Lake
MGM Red Wing
MGM Woodbury
North Hill Liquor
Red Wing Liquor
Rods Liquor
Southside Liquor
Talk of the Town Liquor
Twin Point
Village Liquor Prior Lake
Village Wine and Spirits Lakeland
Wayside Liquor