Folds of Honor 2021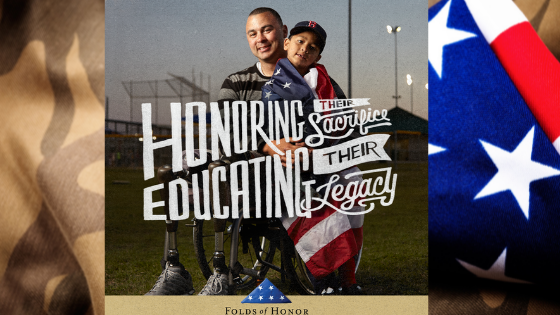 It's that time of year.
The time that we honor, reflect, remember, and support. College City Beverage is proud and excited to once again announce our partnership with Folds of Honor, an organization that honors the sacrifice of America's fallen and disabled military members. It works to educate their legacy by providing scholarships to their families. A folded flag is a reminder of those that paid the ultimate price for our freedom. 
We are grateful to our participating accounts for helping us make this partnership a reality, and we are also grateful for YOU! We encourage you to shop, donate and join in on this cause.
Where can you participate? We're glad you asked! In addition to making direct donations, you can also visit specific locations to express your support and make a difference. Click here to see the full list of participating accounts. 
If you're considering supporting our partnership with Folds of Honor this summer, we encourage you to act soon. We will be raising funds until July.
Thank you!