Product Feature: Breckenridge Christmas Ale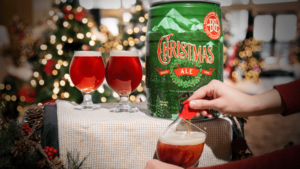 If you could bottle up the holiday and drink it, we can guarantee that it would taste just like Breckenridge Christmas Ale. This seasonal beer is available for purchase now — just in time to help you deck the halls.
The flavor profile of Breckenridge Christmas Ale is the perfect balance of caramel and chocolate with roasted malts. Its finish is clean with a good amount of spiciness from Chinook and Mt. Hood hops.
This season, it is available in 5.0-liter kegs that can easily fit in your fridge. You can also pick it up in bottles if that better suits your festivities. Either way, you'll always be stocked with holiday cheer!
Learn more at: https://www.breckbrew.com/