Welcome, Blake's Hard Cider!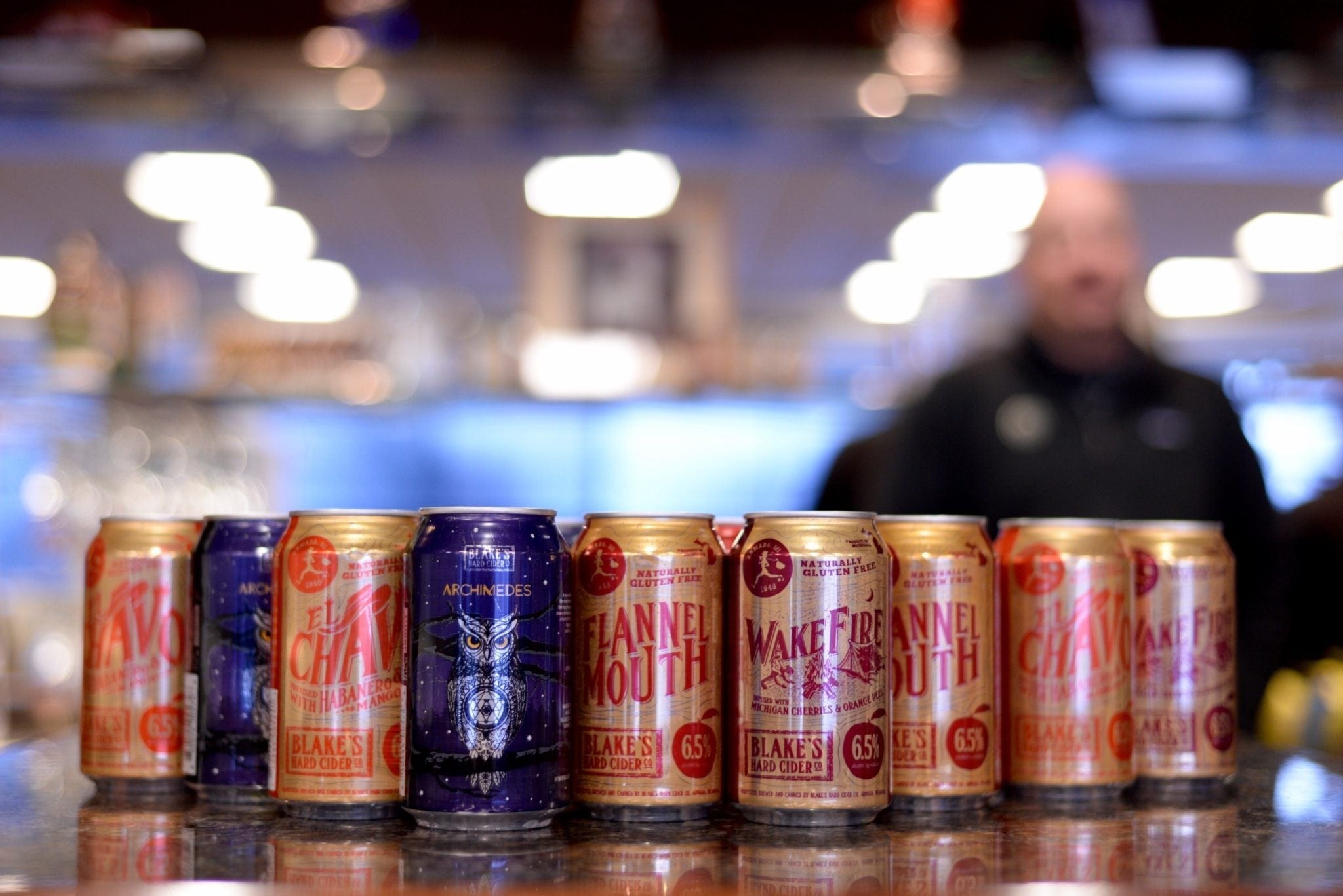 College City Beverage is thrilled to announce we have brought on a new brand partner, Blake's Hard Cider Co.
The Blake family has been growing apples since 1946 on their 150 acre farm in Michigan. In 2013, Blake's Hard Cider Co. was established because the owners saw the need for a true, natural hard cider made from only the most natural ingredients.
Seriously – they grow their own apples (and even cherries) right on their beautiful Michigan farm and press them into cider right in front of your face. The refreshing flavor shows just how much using real ingredients makes a difference.
Blake's is appropriately amped about coming to Minnesota, because the Michiganders identify with our outdoorsy, lake-focused culture. "We want people to be outdoors, take cans hiking and on the boat and to the beach. Cans are a perk; that's why we didn't go to bottles so people can enjoy the outdoors with them," says Aaron Lanctot, Director of Sales.

Chelsea, Blake's Marketing Manager adds, "I like Blake's so much because I can have more than one–you don't get a stomach ache or gut rot. The sugar isn't the forefront of the product. There are also lots of variations, so I never get tired of our products.
"People are demanding more out of their products now; they want to know where their food comes from. Starting on a farm, the only thing we know is local and quality. I always feel really proud to say I know where we sourced our cherries – even more than the fact that we're one of the fastest growing cideries in the country."
We can talk to you about flavor profiles and the fact that Blake's isn't packed with artificial sugars that give you gut rot, but you should probably just try it for yourself. Right now, you can find the following hard ciders from Blake's in our distribution territory of southern Minnesota: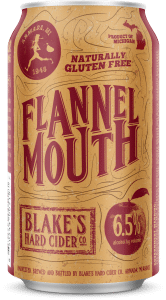 Flannel Mouth
This traditional hard cider comes in at 6.5% ABV. Looking for an easy drink that packs a punch? You've found it. Flannel Mouth is made with a wide array of late season table and dessert apples. This succulent combination gives it a sweet flavor than finishes incredibly smoothly.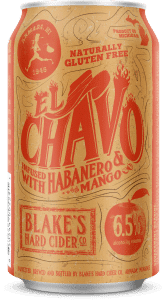 El Chavo
This cider is a sweet, heated blend of habanero pepper, mango and our famous Blake's apples. It comes in at 6.5% ABV. Experience a hard cider that's really, honestly, truly like no other.
WakeFire
It's impossible to replicate a Michigan summer. Recreating a northern night under the stars would be a futile endeavor. So, Blake did the next best thing – they crafted summer's perfect ally. Experience WakeFire (6.5% ABV), a comforting blend of Michigan-grown cherries, orange peel and our famous Blake's apples.
Archimedes
A wise old owl lived in an oak
the more he saw the less he spoke
the less he spoke the more he heard
down below the peoples excited word
of a mythic cider and how merry
that combination of vanilla and elderberry
This mystical seasonal comes in at 4.5% alcohol, and won't be around much longer! Swoop in and grab yours before it goes out of season and is replaced by another fantastic seasonal – The Tonic.
These ciders are available on tap and in 6 pack cans now!
Call your sales rep, favorite bar owner, or the liquor store manager whose number you've definitely saved, and find out how you can get your hands on it!
Of course, our team had to give it a try, too. Here they are enjoying themselves maybe a little too much?
Already drinking a Blake's? Here's where your apple has been!